A Perfect Day | Benfica-Juventus | 4 March 1993
A Perfect Day | Benfica-Juventus | 4 March 1993
A Perfect Day | Benfica-Juventus | 4 March 1993
Can a bad night that ended in defeat be considered a Perfect Day? Yes, if you broaden the prospective to the return leg to be played at home.
This is exactly what happened in the first-leg in Lisbon in 1993 between Benfica and Juventus in the quarter-finals of the Uefa Cup. Despite a narrow set-back, Giovanni Trapattoni captured the feeling in the camp with one of those phrases that made him unique, "I would like to eat caviar and salmon every day too, but I know how to settle for simpler dishes."
In Turin the Lady would overturn the situation with a sparkling 3-0 success before the banquet - to remain with the coach's metaphor - as the team marched on to triumph and lift the trophy.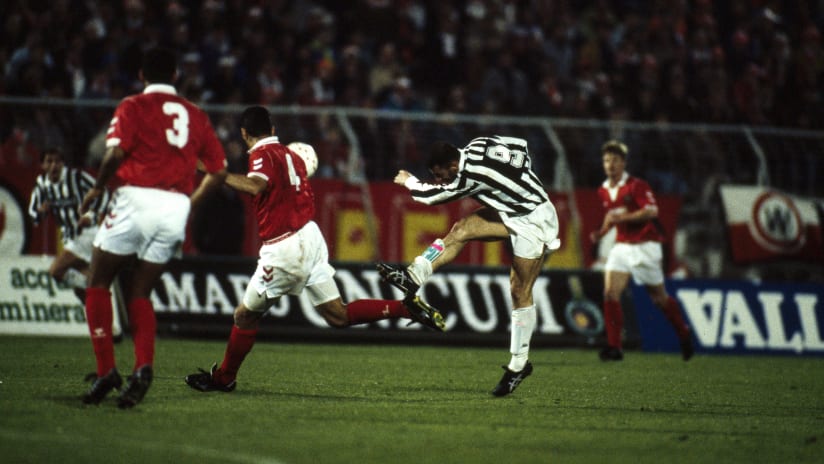 VIALLI ON HIS BIKE
With the number 9 on his back, it was Gianluca Vialli who called the charge after Benfica took the lead in the 25th minute through Vitor Paneira. The centre forward came close to producing an absolute masterpiece of a goal with a bicycle kick, a technique in which he had no equal. Goalkeeper Silvino managed to touch the ball enough to divert the shot onto the crossbar.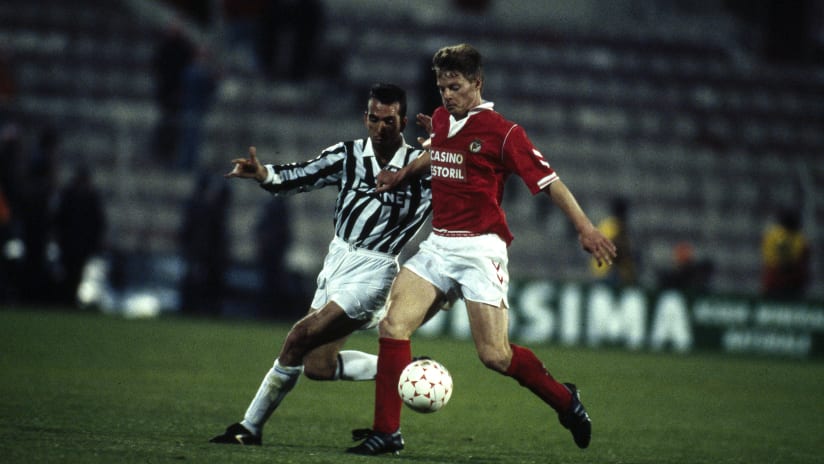 ON THE FRONT FOOT
In the second half Trapattoni opted for a more attacking approach. Roberto Galia was taken off, Paolo Di Canio was thrown on and the game changed shape as Juve set out for an equaliser.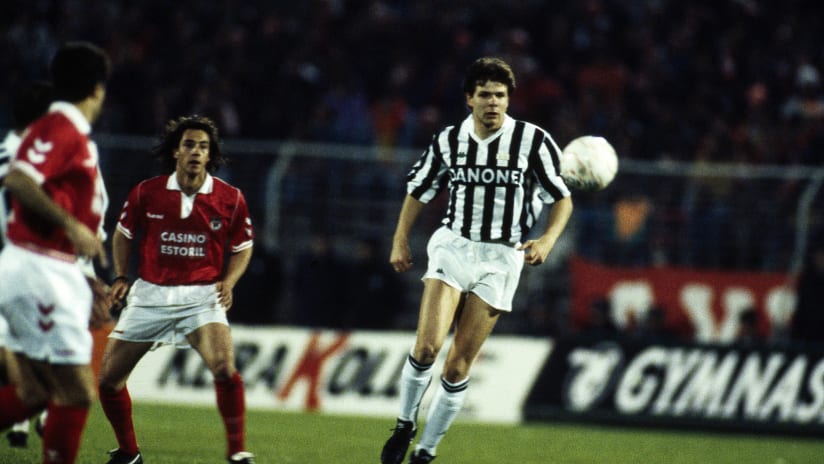 BLACK & WHITE FUTURE
Pulling the strings for Benfica was playmaker Paulo Sousa, whose performance left a lasting impression. Newspaper La Stampa caught the general feeling about the talented midfielder when they wrote, "A handsome player, 22 years old, one of those lacking in Italy but no one apparently is thinking about snapping him up."
However, the Lusitanian metronome would arrive in Turin a year later and would prove to be fundamental in the success obtained by Marcello Lippi's Juve.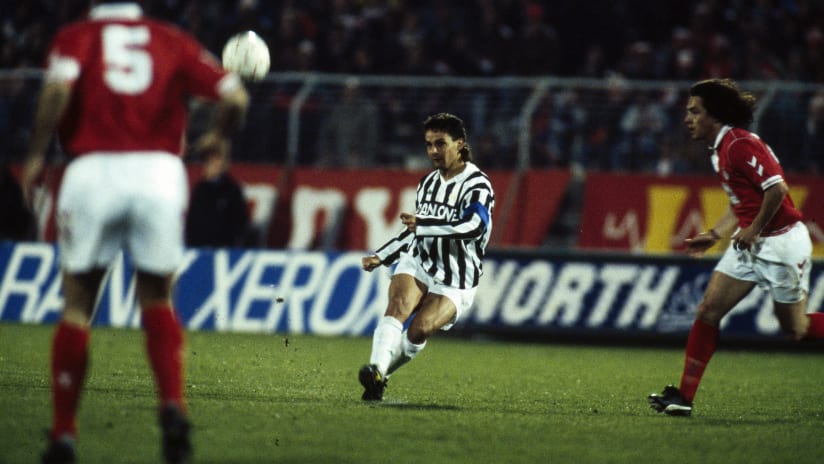 BAGGIO PLAYS DEEP
In this above photo Paulo Sousa looks to close down Roberto Baggio. The Juventus number 10 took a positive view on the tactical switch in the second half, when he changed his position, "With Möller in front and me dropping further back, things worked out better. We managed to put Benfica in difficulty, playing on par with them."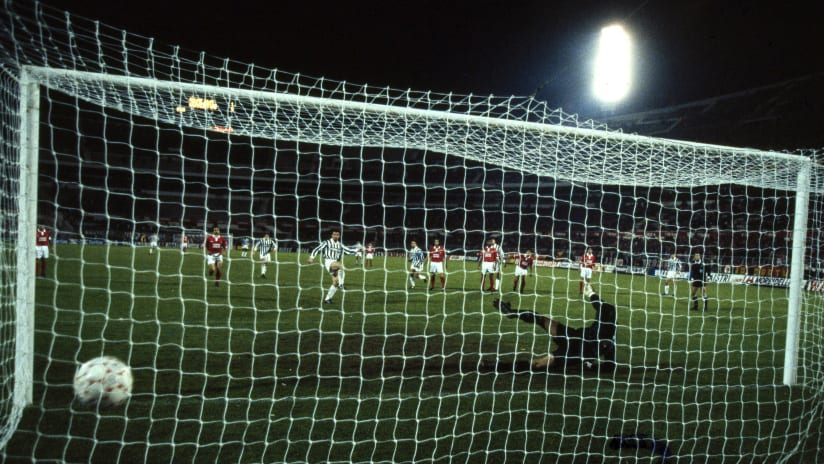 SPOT LIGHT ON VIALLI
The designated penalty taker was Baggio, but the Divin Codino was not feeling 100% when Juve had the opportunity to equalise from the spot. It was Vialli that stepped forward to take the responsibility. However, 10 minutes from the end, Vitor Paneira again found the net to set the 2-1 final score, but at the Delle Alpi it was to be another story completely.