A Perfect Day | Cremonese-Juventus | 23 October 1994
A Perfect Day | Cremonese-Juventus | 23 October 1994
A Perfect Day | Cremonese-Juventus | 23 October 1994
23rd October 1994, Juve not only notched up their most recent victory at the ground of Cremonese, it was also a fundamental match in the evolution of Marcello Lippi's Bianconeri.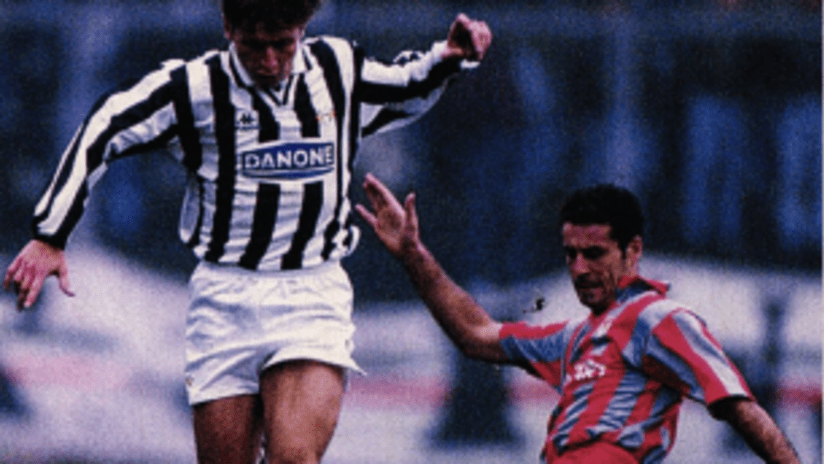 THE REACTION
Cremonese-Juventus followed a Matchday 6 defeat at Foggia which had spawned some doubt regarding the first phase of the new management set-up. Lippi demanded a reaction from his side and the players responded.
In addition to the three points, he wanted an attacking display on the back of his 4-3-3 formation. Giancarlo Marocchi (in the photo), Paulo Sousa and Antonio Conte provided the midfield support to the front three.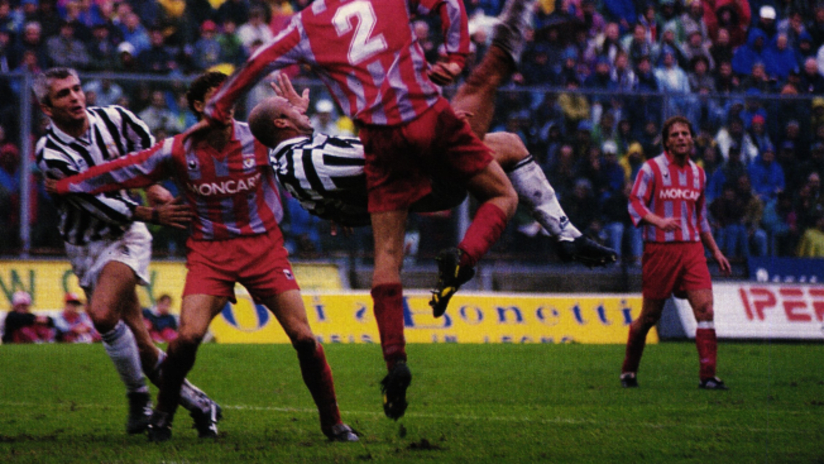 HOMECOMING
Gianluca Vialli broke the deadlock six minutes before the break. Cremonese by birth and formerly of his local club's youth sector - his first steps in football - the Juventus captain produced a masterpiece of an overhead kick, which crept in under the crossbar despite close marking.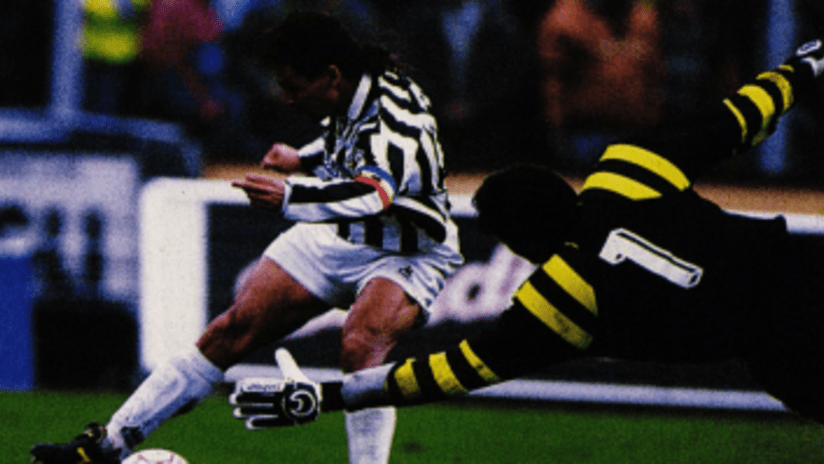 DOUBLING UP
One of the most defined characteristics of Lippi's Juventus was the ability to take advantage of the positive moments. After the goal, the Lady upped the pressure further and before the interval doubled the lead through Roberto Baggio, who avoided the on-rushing goalkeeper to place the ball into the net.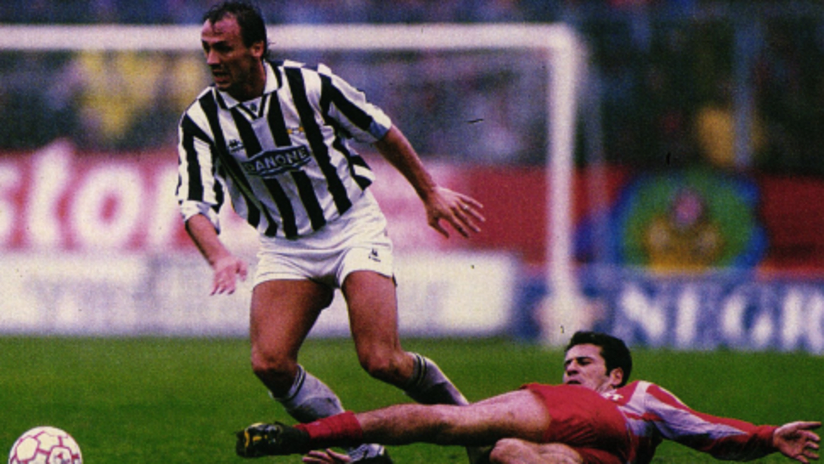 START OF A SEQUENCE
That Juve side also knew how to suffer, which it proved in the game's finale. Cremonese halved the deficit with 10 minutes remaining to turn the tide in the hosts' favour.
It was up to the defence, with Jurgen Kohler as the cornerstone, to hold out and reward the Bianconeri with an important victory, the first of six in a row, a sequence that declared the team's ambitions.