A Perfect Day | Inter - Juventus | 30 March 2013
A Perfect Day | Inter - Juventus | 30 March 2013
A Perfect Day | Inter - Juventus | 30 March 2013
Juventus go hunting victory number 25 in Milan when they take on Inter in the Derby d'Italia on Sunday 19 March.
Of the 24 wins earned so far in Serie A at the Giuseppe Meazza, one of the most memorable played out occurred in the month of March 10 years ago.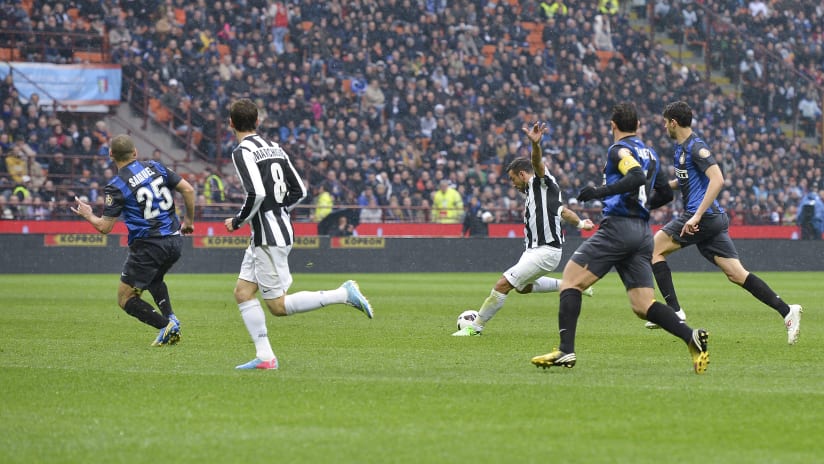 STRAIGHT TO THE POINT
Juve had two strong motivating factors heading into the matchday 30 showdown. The first was to maintain their sizeable lead over nearest challengers Napoli. The second was to get even after the defeat suffered in the corresponding fixture on their own turf.
The strength of these intentions was immediately clear for all to see. The Lady took the lead after just three minutes with a shot from distance from Fabio Quagliarella that caught Samir Handanovic by surprise.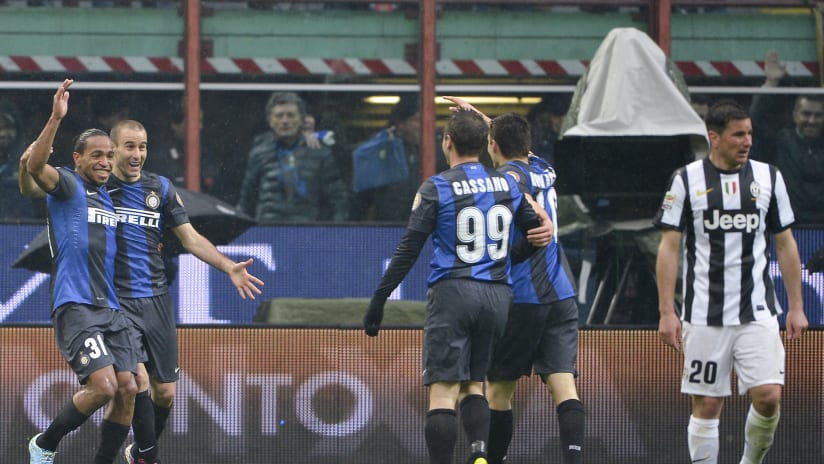 SIX MINUTES IN THE BALANCE
The early goal helped produce an entertaining match. Inter pulled level when Rodrigo Palacio took advantage of an Antonio Cassano assist.
But the stalemate, just like at the beginning of the game, lasted very little indeed. Six minutes later Juventus pushed forward.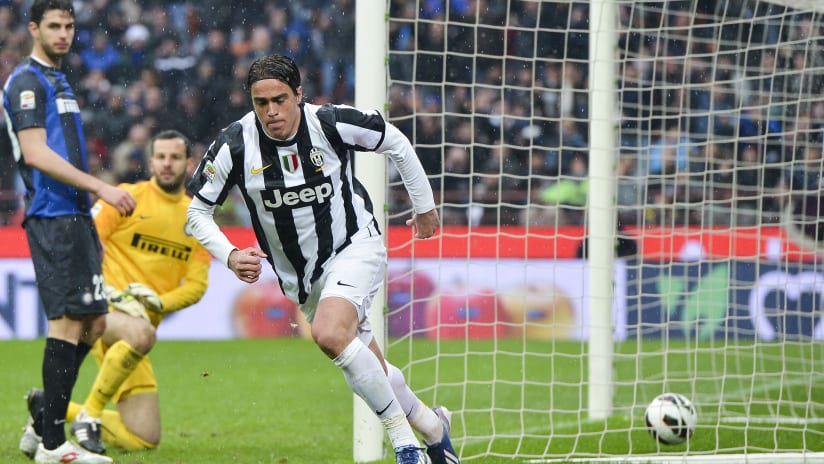 MATRI THE MATCH-WINNER
Juve regained the lead following a combination between the two forwards. The move was inspired by Arturo Vidal, whose through ball released Quagliarella.
Fabio pulled the ball back into the middle before it crossed the dead-ball line. Alessandro Matri was the fasted to react, beating both Andrea Ranocchia and Handanovic to stab home at the near post.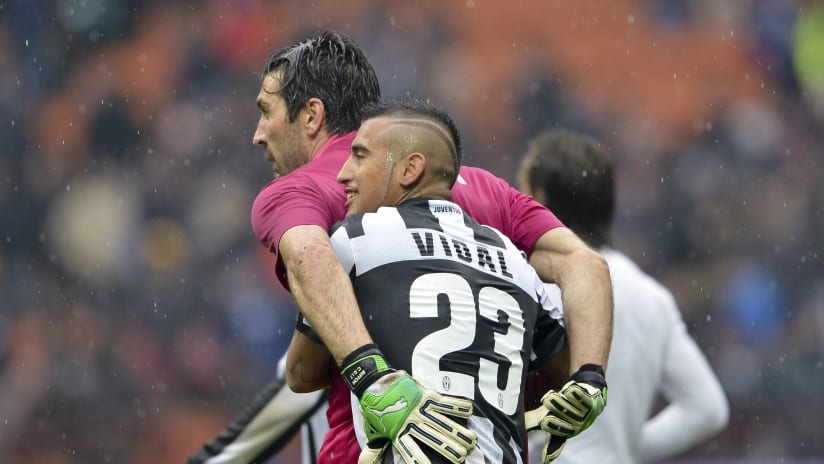 CHARACTER AND CLASS
Character and class combined are the qualities of those who have written history at Juventus. Gianluigi Buffon and Arturo Vidal were two examples of players that perfectly embodied those qualities.
The pair celebrated the San Siro success with a hug at the end of the match, an image that encapsulated the importance of the three points against the old foes.