A Perfect Day | Juve - Empoli | 30 March 2019
A Perfect Day | Juve - Empoli | 30 March 2019
A Perfect Day | Juve - Empoli | 30 March 2019
The last Juventus victory over Empoli took place on 30th March 2019. A match that wasn't easy, but which was worth a lot in order to close the gap for the eighth Scudetto in a row, and the fifth under the management of Massimiliano Allegri.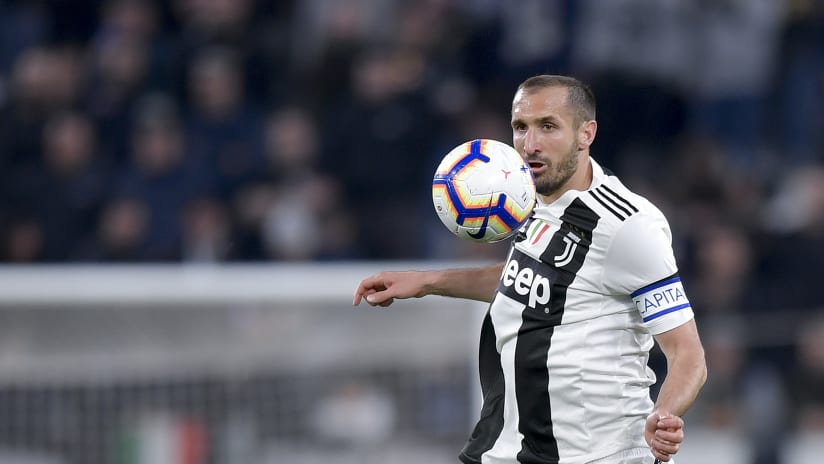 CAPTAIN'S GUIDE
Wojciech Szczesny, Daniele Rugani, Alex Sandro. These are the three players that unite yesterday's Juve with today's - all in the starting XI that evening and still at the club in 22/23. Giorgio Chiellini wore the captain's armband and his experience was needed with the Bianconeri returning from a defeat in Genoa, and focus was important in order to start again with three points.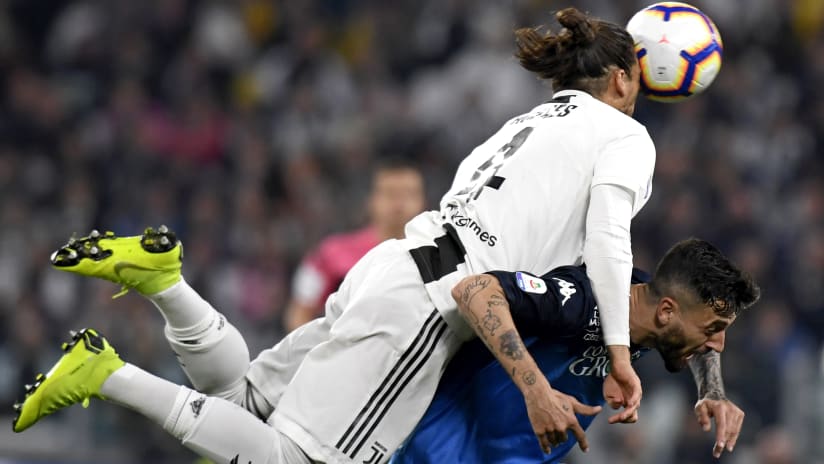 CONCENTRATION
A great shot of an aerial duel featuring Martin Caceres, who was subbed on in the match. The Tuscans were a constant danger in attack and never stopped believing they coud away with a result. In defence, it took great concentration, from the first to the last minute.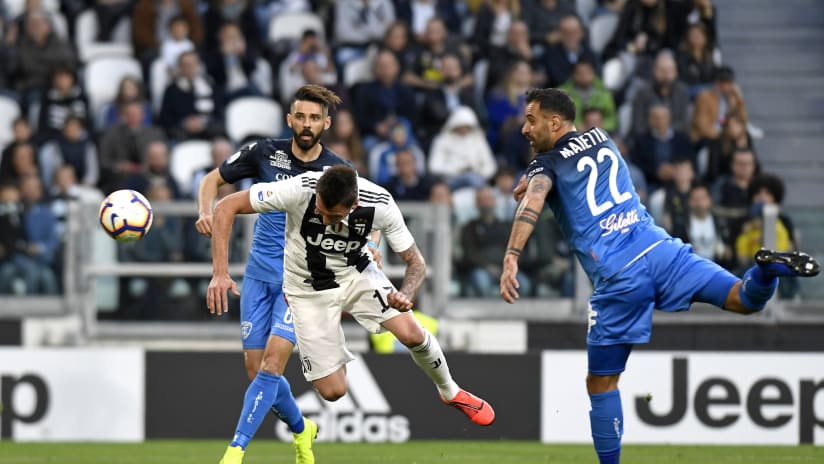 MANDZUKIC CHANCE
The first half ended 0-0. Among the most dangerous chances was one from Mario Mandzukic, who at the half hour mark had the opportunity to put Juve ahead. On a cross from Blaise Matuidi the Croatian got a header at goal, but failed to beat Bartlomiej Dragowski.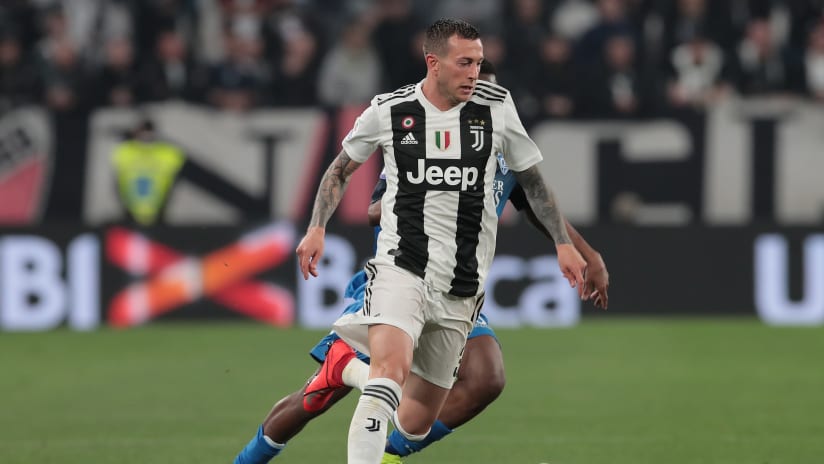 BERNARDESCHI OFF THE BAR
In the second half, Juve picked up the pace, with the biggest chance created by a cross from Alex Sandro for Federico Bernardeschi, who hit the ball superbly well but it struck the top of the crossbar! Something more was needed.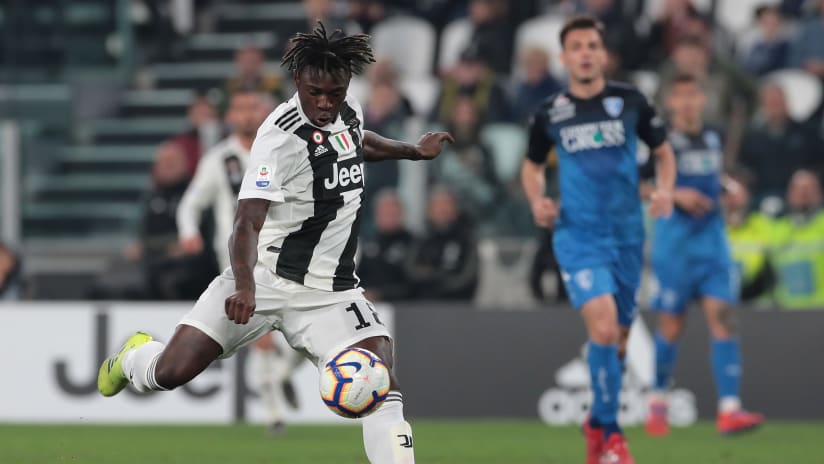 THE MATCH WINNER
The match was decided with a move from the bench. Allegri increased the offensive potential by throwing Moise Kean on in place of Blaise Matuidi. It took Moise just three minutes to score the game-winning goal, taking advantage of a knock down from Mandzukic, which gave Kean the space to volley the ball into the back of the net.