A Perfect Day | Juve - Sevilla | 30 September 2015
A Perfect Day | Juve - Sevilla | 30 September 2015
A Perfect Day | Juve - Sevilla | 30 September 2015
Among the previous encounters played between Juventus and Sevilla, a perfect September evening for the Old Lady springs to mind. The exact date was September 30, 2015, on Matchday 2 of that season's UEFA Champions League group stage.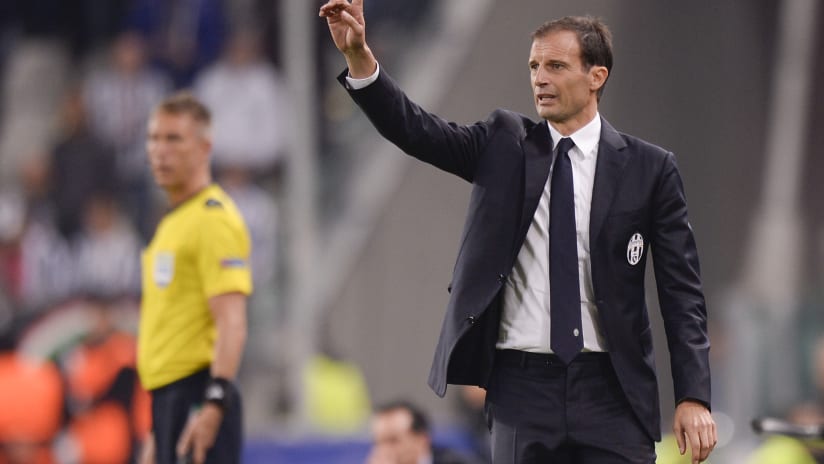 SERIE A STRUGGLES
The match came during a difficult period, in terms of league performance, for the Bianconeri. Massimiliano Allegri was in his second season at the helm, and it began with a mixed bag of results on the domestic front in comparison to Europe: only one victory in five league matches, with the encounter against the Spaniards coming off the back of a defeat in Naples. On the contrary, in the Champions League, Matchday 1 produced an impressive 2-1 victory over Manchester City.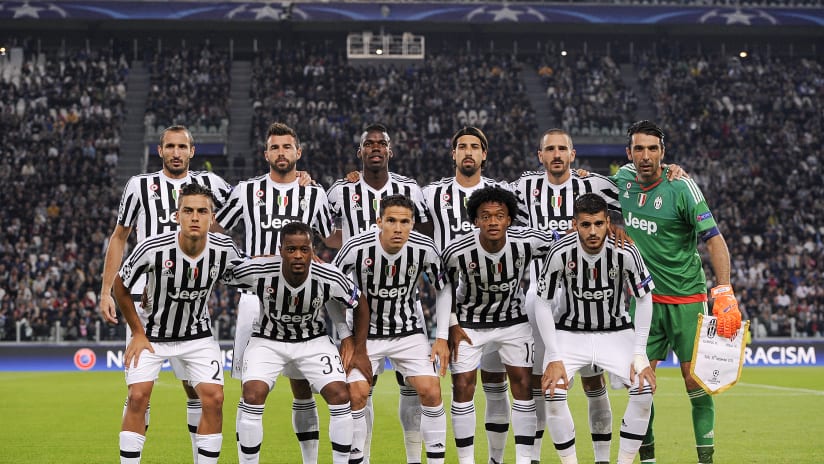 3-5-2 FORMATION
Against Unai Emery's Sevilla, Juve lined up in a 3-5-2 formation: Buffon in goal; Barzagli, Bonucci, Chiellini making up the BBC backline; Cuadrado, Khedira, Hernanes, Pogba and Evra in midfield, with the attack led by Dybala and Morata.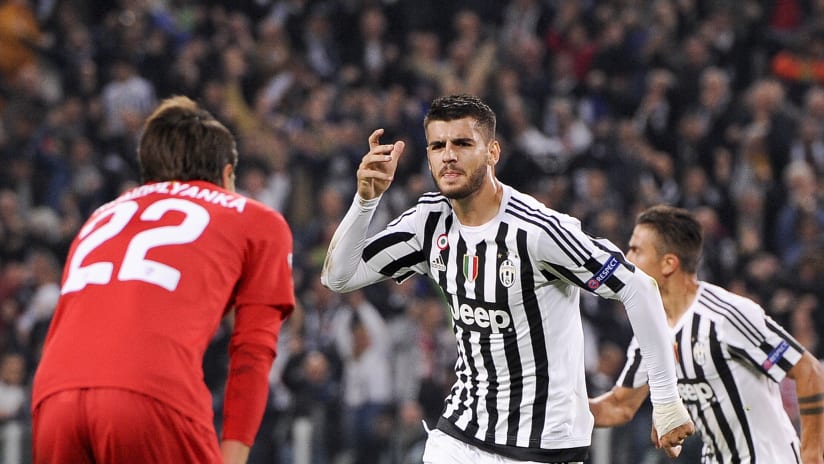 IN FRONT BEFORE THE BREAK
Juventus were charged up, and took the advantage just four minutes before the half-time interval: a cross from Andrea Barzagli was met by Alvaro Morata who headed home, putting the ball out of goalkeeper Sergio Rico's reach.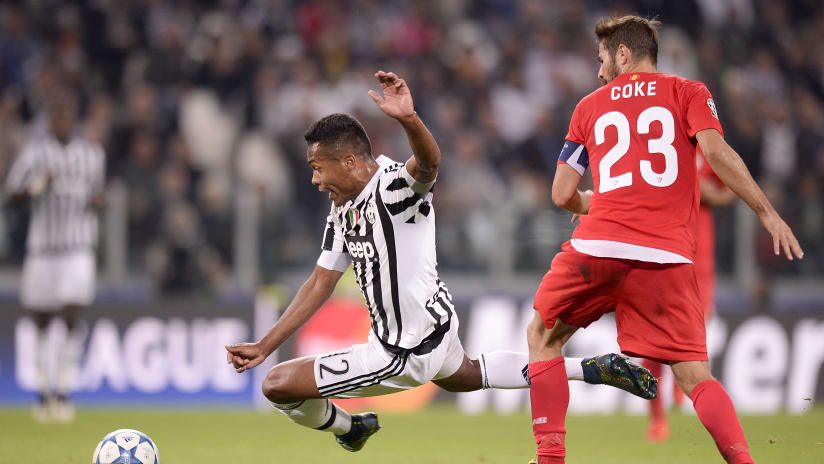 SOLID AT THE BACK
An impressive stat underlines Juve's solidity on the night: 21 shots at goal were taken, but of those, only one came from the boots of the opponents, resulting in an easy catch for Gigi Buffon. A clear difference, only partially depicted by the final scoreline.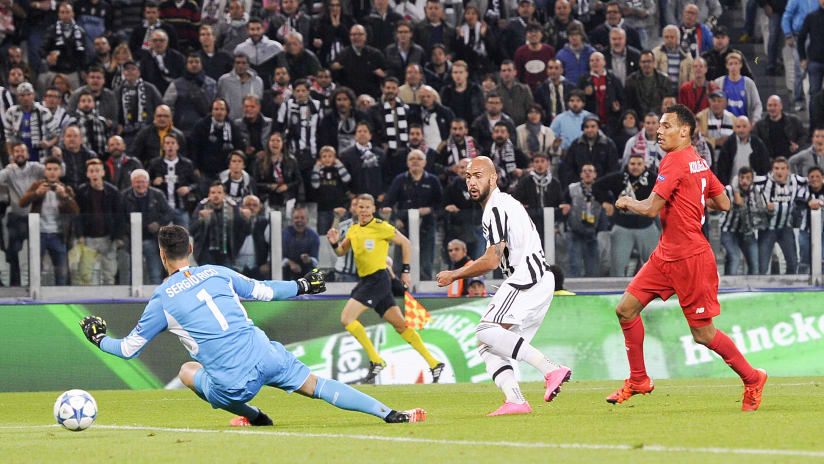 PASSING OF THE BATON
Putting the result to bed on the night was Simone Zaza, who four minutes from time picked up a loose ball in the centre circle, ran at the opponent's goal and finished off with a precise strike to double the lead. The Juve number 7 had entered the fray just minutes earlier, replacing the game's other scorer, Morata: a passing of the baton that secured the 2-0 win.