A Perfect Day | Lazio-Juventus | November 20, 2021
A Perfect Day | Lazio-Juventus | November 20, 2021
A Perfect Day | Lazio-Juventus | November 20, 2021
When Juventus have visited Lazio over the years in Serie A there have been many classic encounters. Since the beginning of the round robin tournament we now recognise as Serie A, Lazio have prevailed 25 times at home, 19 meetings have resulted in draws, while Juve have claimed 35 victories.
The Bianconeri's most recent success at the Olimpico dates back to 20 November 2021.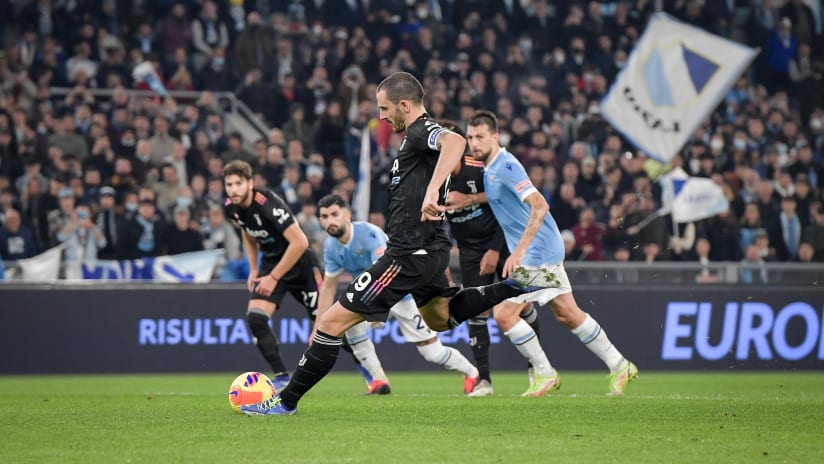 LEO STEPS UP
The key to unlocking the match arrived at the midway point of the first half. Alvaro Morata was fouled inside the area. Unexpectedly it was Leonardo Bonucci who took the honours from 12 yards.
Although Pepe Reina guessed right, the shot proved too powerful for the Lazio keeper. Juve were in front.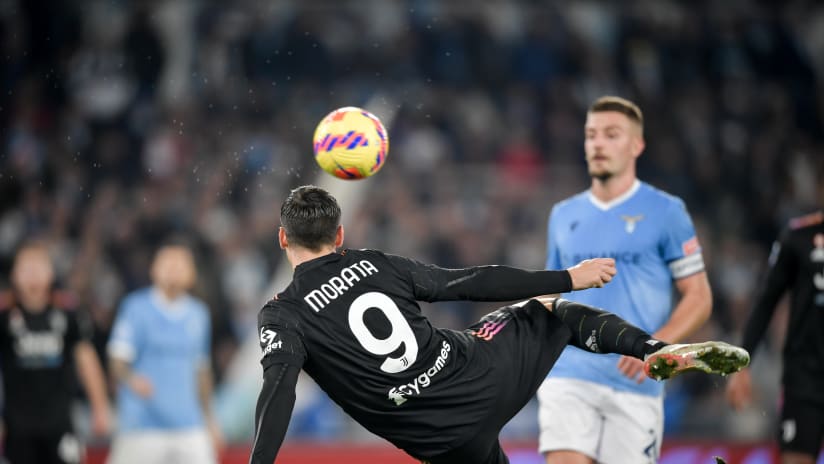 ON THE BREAK BEFORE THE BREAK
Shortly before the break, Juve created an excellent opportunity to put day light between the two sides. A devastating counter-attack saw Dejan Kulusevski release Juan Cuadrado on the overlap.
The cross from Panita reached Morata, but his bicycle kick went over the bar.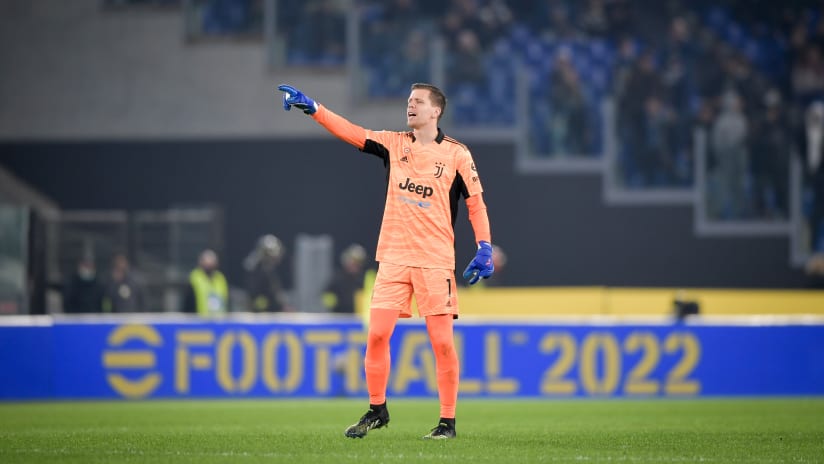 A TRANQUIL EVENING
Lazio were seeing plenty of the ball, but Maurizio Sarri's team struggled to penetrate a well-organised defence.
In fact, Wojciech Szczęsny was rarely called on to protect the advantage even in the second half.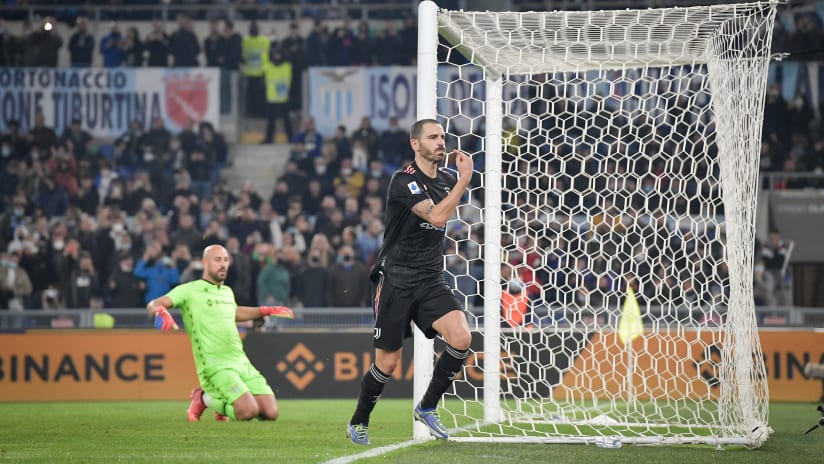 THE CAPTAIN TO THE DOUBLE
Eight minutes from the end Bonucci stepped up from the spot for a second time. This time it was Chiesa who earned the penalty with a trademark turn of pace, which forced Reina to bring him down.
The captain went for the same corner, the keeper went the opposite way. Juve were two goals up.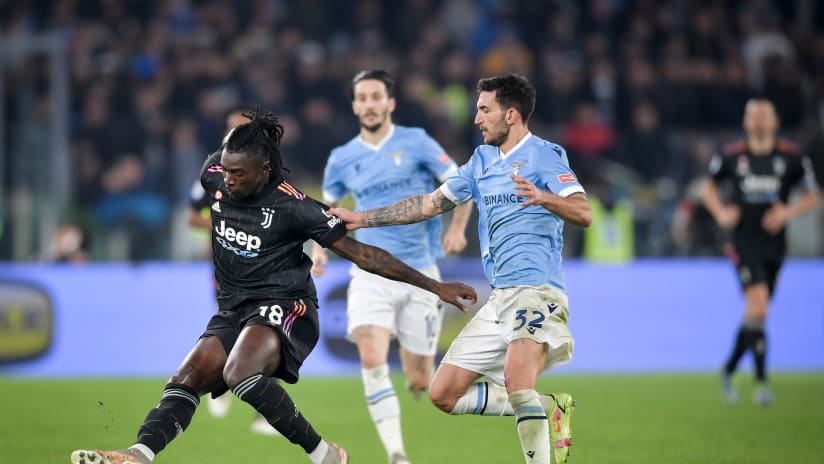 MOISE ON THE RUN
In the finale Moise Kean set off from his own half of the pitch all the way to the Lazio penalty box. His shot was stopped by Reina, who managed to save his side from an even heavier defeat.
A unique Bonucci penalty brace was enough to seal all three points.