A Perfect Day | Lecce - Juventus | 8 January 2012
A Perfect Day | Lecce - Juventus | 8 January 2012
A Perfect Day | Lecce - Juventus | 8 January 2012
Juventus travel to Lecce on Saturday 29 October in Serie A Matchday 12. The Bianconeri's last victory in Salento dates back to the beginning of 2012.
Only a battling performance allowed the Lady to hold down shared top spot with Milan. It was the first outing of the new year, Matchday 17 of the season 2011/12, a campaign that would see the Bianconeri claim the title.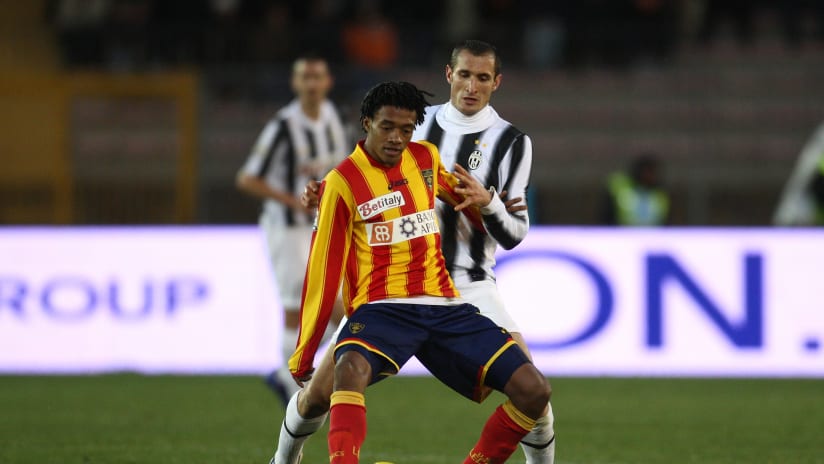 FUTURE TEAMMATES TUSSLE
Giorgio Chiellini and Juan Cuadrado faced each other thousands of times in training in their time together at Juve. 11 years ago they were opponents.
Juan was in his first and only season spent on loan at Lecce before sealing a permanent move from parent club Udinese to Fiorentina.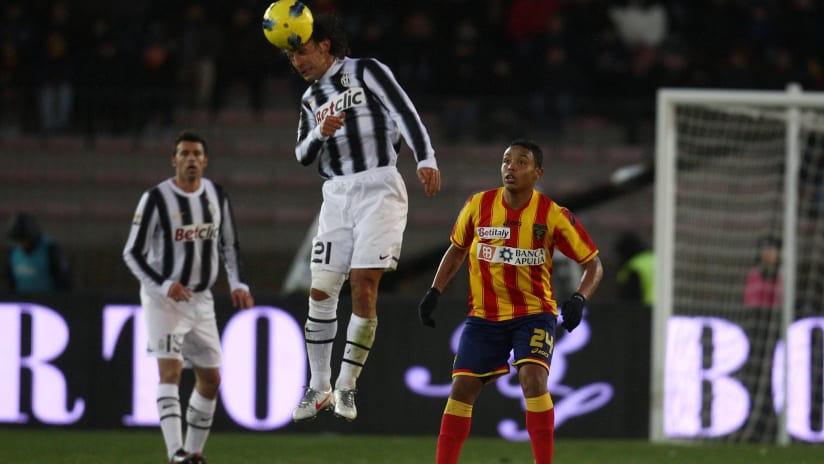 PLAY MAKING
Watching Andrea Pirlo win the ball in the air is Luis Muriel, like his compatriot Cuadrado, the young Colombian shone in Salento as he carved out a brilliant career in Italy.
As is the tradition of Juventus, the playmaker in the centre of the park was the player that touched the ball most often in the match.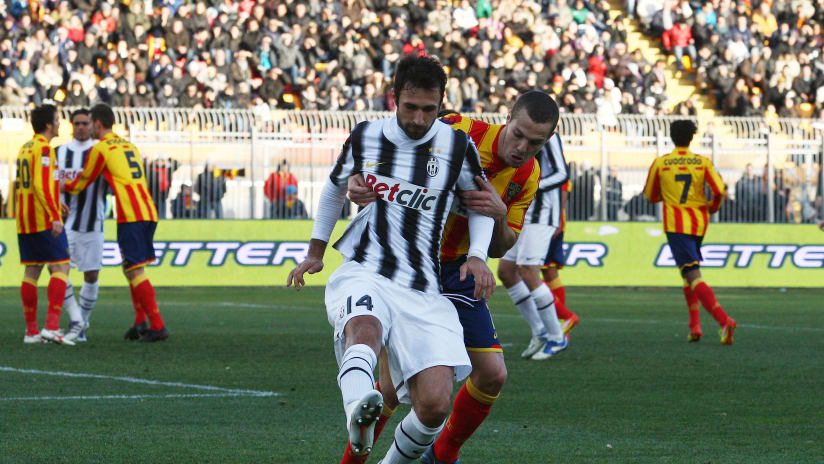 MIRKO LEAVES HIS MARK
Lecce was the first team he played for in Italy, before Roma and Juventus. In Puglia Vucinic made himself highly appreciated as Serie A first glimpsed his pure talent.
On 8 January in 2012 he was one of the best in the field. Not only did he contribute to the winning goal, he also tracked back time and again to help out the team.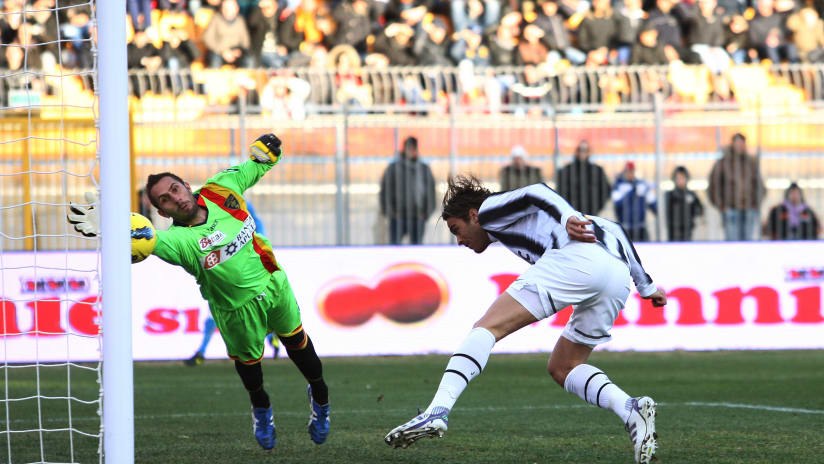 MINUTE 27
The goal that decided the encounter came as early as the 27th minute. The move started from a throw-in by Chiellini. Vucinic set off toward goal, and let fly.
Home keeper Benassi failed to hold the shot and Alessandro Matri pounced to head home. More than enough to collect all three points.
LET'S GO SURFING NOW...
Juve celebrated the goal in unforgettable style in that unforgettable year. Simone Pepe had started the craze of idiosyncratic celebrations with his golf-putting gesture against Parma.
Matri, meanwhile, responded in Lecce by hunkering down in a surf pose, one of the striker's favourite hobbies.