A Perfect Day | Roma-Juventus | 9 January 2022
A Perfect Day | Roma-Juventus | 9 January 2022
A Perfect Day | Roma-Juventus | 9 January 2022
It is no exaggeration to state that Roma-Juventus last season was the craziest match of 2021-22.
But the same claim can also be applied over the entire history of meetings between the two teams in Rome.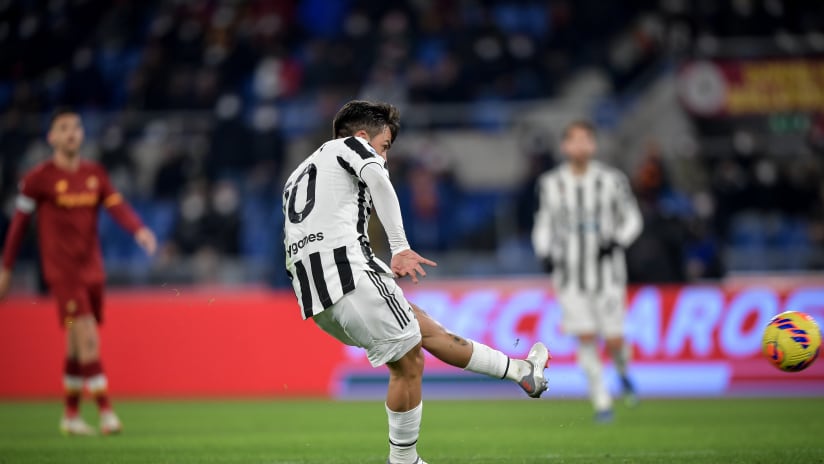 FIRST HALF HINTS
The first 45 minutes of the match at the Olimpico only hinted at was about to unfold. Juve showed the right spirit to Tammy Abraham's goal on 11 minutes. Seven minutes later Paulo Dybala scored with a trademark finish.
The assist was supplied by Federico Chiesa, who was later helped off the pitch due to a rupture to his cruciate ligament of his left knee - an injury that would keep him away sidelined for a year.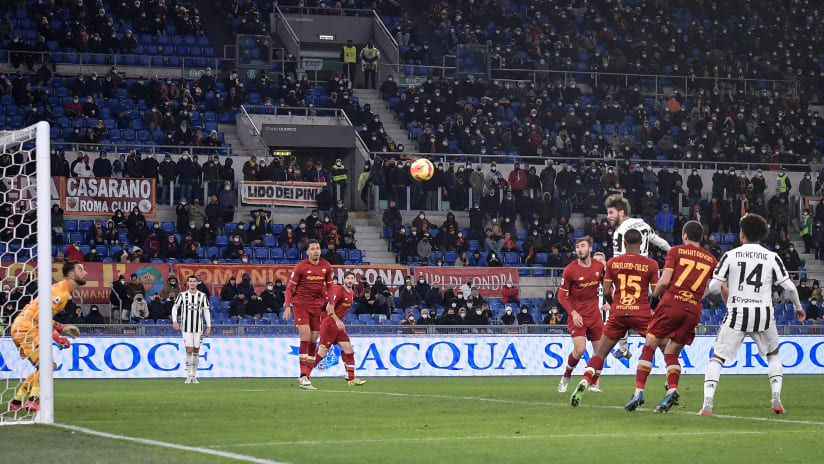 HEADS UP
Henrikh Mkhitaryan and Lorenzo Pellegrini scored in a five-minute spell at the beginning of the second half. The Giallorossi's two-goal lead with under an hour played appeared to have settled the outcome.
With 20 minutes to play, however, Manuel Locatelli headed home a cross from Alvaro Morata. It was the signal that the match was anything but over.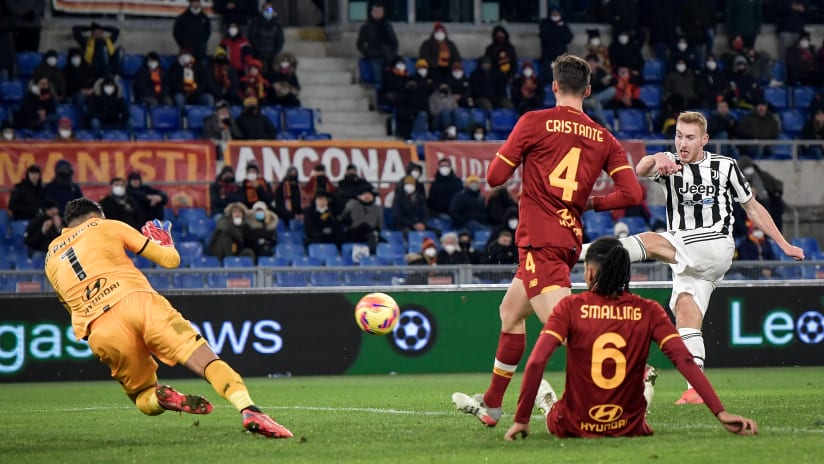 LEVEL TERMS
That goal boosted Juve morale. On the contrary, it sent Roma into a state of panic.
Two minutes after closing the gap, the Bianconeri equalised following a goal-mouth scramle. Dejan Kulusevski poiunced to fire the ball beyond Rui Patricio.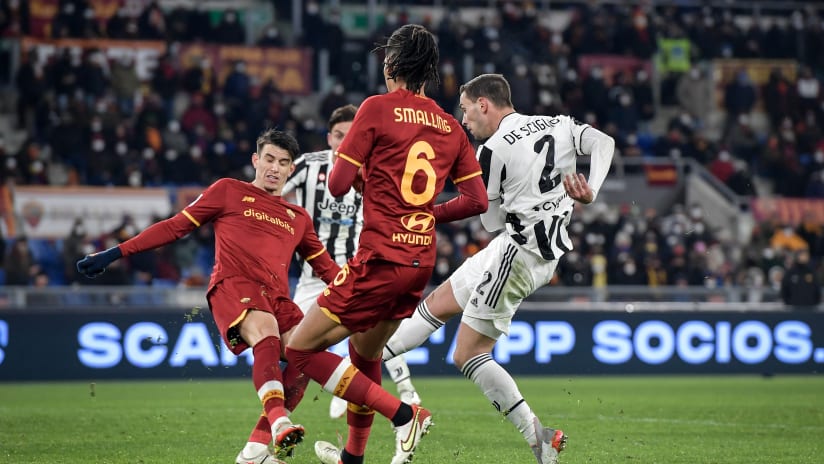 COMEBACK COMPLETE
On 77 minutes the comeback was completed. Mattia De Sciglio started and finished a move down the left flank, rifling a right-foot shot in at the near post.
The match had been turned completely on its head. Game over? As if!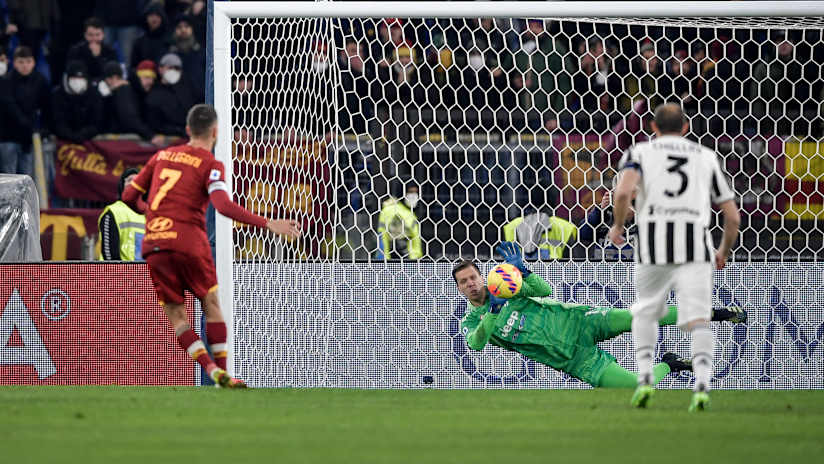 TEK TO THE RESCUE
The plot thickened with eight minutes to play when Roma were awarded a penalty kick.
Pellegrini stepped up from 12 yards but Wojciech Szczęsny guessed right to foil the home captain. It was nothing new for Tek. He had already thwarted Jordan Veretout from the spot in the first meeting.