A Perfect Day | Udinese-Juventus | 22 October 2017
A Perfect Day | Udinese-Juventus | 22 October 2017
A Perfect Day | Udinese-Juventus | 22 October 2017
Udinese-Juventus is a match that sees the clash of two teams that don black and white stripes and the history books speak in favour of the black and whites from Turin.
Among the most memorable encounters was that on matchday 9 in season 2017/18. In 90 minutes of non-stop action Juventus racked up a tennis score.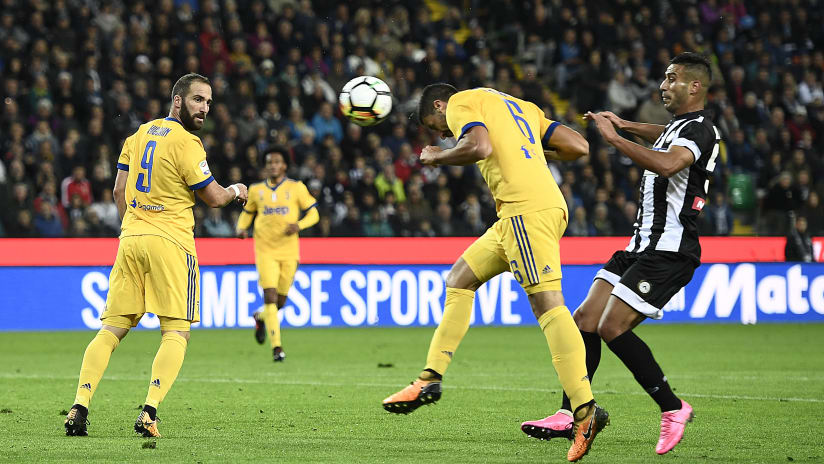 SAMI SETS OFF
The players set off at an electrifying pace from kick off. The hosts went ahead through Stipe Perica in the eighth minute, Juve equalised thanks to an own goal from Samir just six minutes later and then edged in front with a precise header from Sami Khedira with just 20 minutes on the clock.
Sami was on his way to a career first.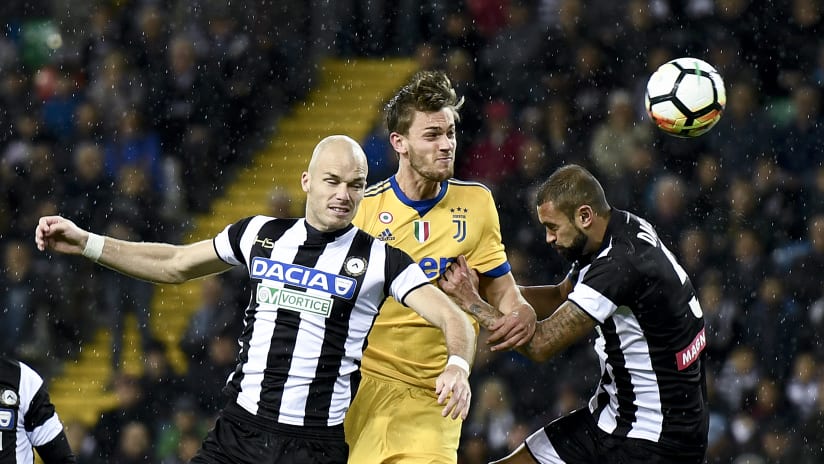 THE TURNING POINT
The evening was complicated by Mario Mandzukic's sending off with 20 minuts of the first half still to play. At the start of the second half, Udinese took advantage of their extra man; Danilo equalising for the Friuli outfit.
The reaction was immediate. Five minutes later, Daniele Rugani met Dybala's free kick with his head to restore Juve's lead and determine the definitive turning point in the match. Shortly after Khedira made the score 4-2 and in the closing stages he grabbed his first ever hat-trick.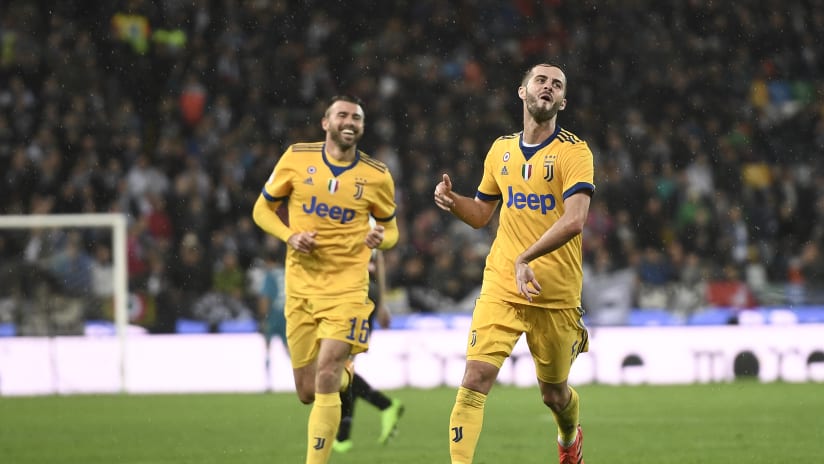 GAME SET & MATCH
The game's last goal was the work of Miralem Pjanic. The Bosnian scored with a shot from outside the area. A slight deflection on his shot made the trajectory even more difficult to read. At the final whistle Juve had run out 6-2 winners.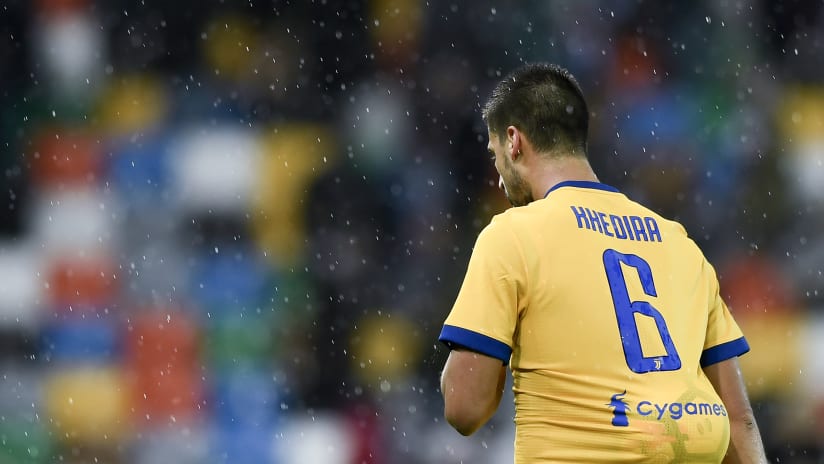 THE MATCH BALL
The symbolic photo that captured the meaning of that Sunday was this one: Sami Khedira leaving the field making sure no one would take the match ball other than him.
A midfielder bagging three goals in one match is a rare event, for Sami it was his first (and only) since turning pro 12 years before.