adidas and Juventus unveil the third kit 2022/23!
adidas and Juventus unveil the third kit 2022/23!
adidas and Juventus unveil the third kit 2022/23!
Inspired by the past to create the future: here is our third jersey for the 2022/23 season powered by adidas Football. The third kit will make its debut on Sunday 11 September at 20:45 CEST when Juventus host Salernitana at the Allianz Stadium.
Two colours that have characterised our history are back, pink and blue, blended for the occasion to create a unique kaleidoscope pattern. A shirt steeped in history, but which looks to the future.
As in the first and second kits, here too we find the interwoven stars, which acts a symbol of magic that represents the history of Juventus. In this third kit the star is reinvented as part of a kaleidoscope pattern engineered into the fabric. Matching blue accents on the collar and sleeve cuffs complement the white shoulder stripes and white logos, which pop against the vibrant jersey and enable players to stand out.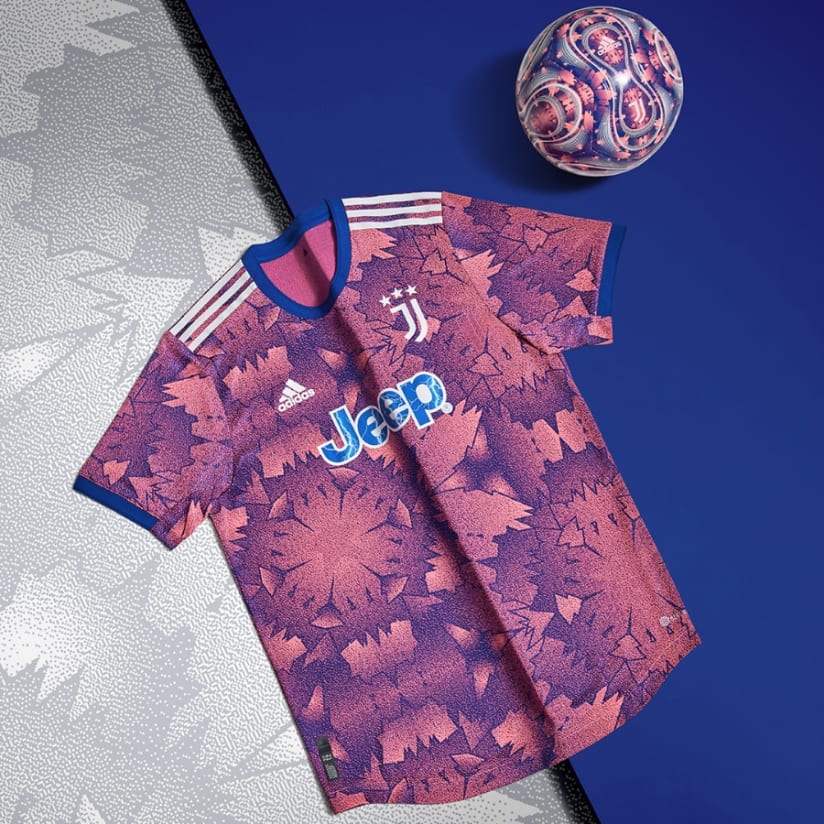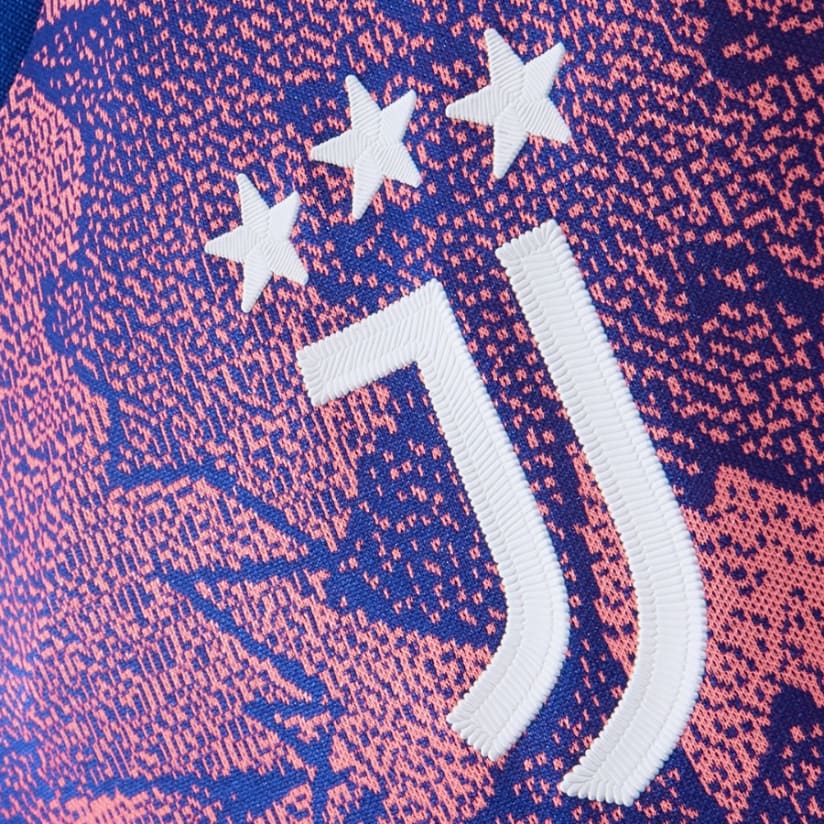 The new jersey is made from 100% recycled materials and features the latest in adidas' material innovation, HEAT.RDY - KEEP COOL, designed to keep players feeling cool, dry and confident during play by optimising sweat distribution and maximising airflow.
The replica jersey offers similar benefits thanks to the inclusion of AEROREADY - KEEP DRY material, keeping fans comfortable and ready as it manages body sweat for a constant dry feeling.
Past and future come together.