Alex Sandro stays Bianconero until 2023!
Alex Sandro stays Bianconero until 2023!
Alex Sandro stays Bianconero until 2023!
"The fans can be sure of having a player who will always give 100% to get the win.", there were the words spoken by Alex Sandro in 2015 when he was presented as a Bianconeri player. Never could a truer word be said about the Brazilian, who today has pledged to continue that will by committing himself to Juventus until 2023.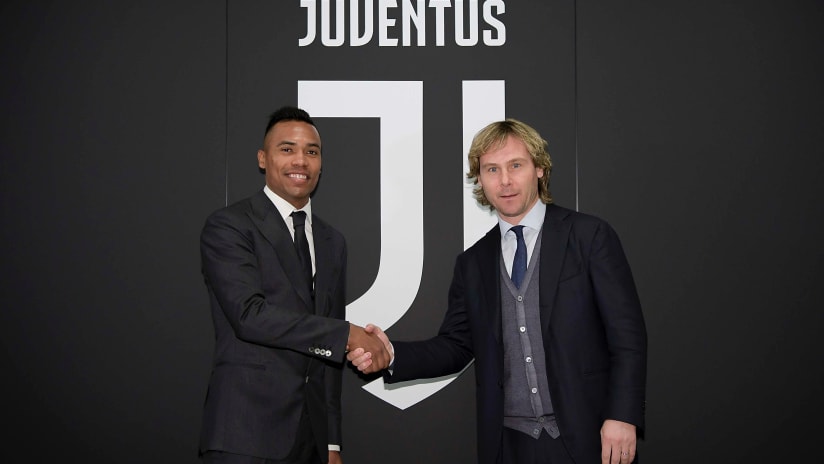 Game after game, Alex Sandro has shown himself to be one of the most important elements of a team that has won three Scudetti and three Coppa Italias since his arrival from Porto. In all of these achievements his presence was constant, precise, intense, and full of quality.
In total, Sandro has played in 134 matches in the Black & White stripes, scoring nine goals. He is the defender that has played the most games in his time here and has made the most assists as well, with 18 to his name. In addition, overall he has put in the most crosses (127).
Power, control, technique and game vision. Alex Sandro is the player who has recovered the most balls (724) and second in the squad for the most successful dribbles (220).
Not only that, but since playing in Serie A he is the defender who has had the most winning assists (13), and the defender with the highest chances created (142).
His skills on the pitch are undeniable, but Alex Sandro has always stood out for his great professionalism. The commitment which he has always put into every training session, every match, every moment in Black & White. Just like he said he would do back in 2015.
Here's to continuing that commitment, going forwards to earn new victories and win more trophies!