Allegri: "Ajax-Juve is an important game."
Allegri: "Ajax-Juve is an important game."
Allegri: "Ajax-Juve is an important game."
The Bianconeri will soon be coming out onto the field to the tune of the Champions League anthem, when they take on Ajax Amsterdam at Johan Cruijff ArenA, kick-off at 21:00.
Allegri will have to make do without Giorgio Chiellini and Emre Can due to injury, but he has welcomed back the return of both Cristiano Ronaldo and Sami Khedira to the team.
Here's what he had to say:
"Cristiano has trained well with the team. He will start tomorrow night. One of Sami Khedira or Rodrigo Bentancur will start in midfield tomorrow night.
"Daniele Rugani is one of the best young players in Italy and in Europe. Emre Can was in good form and I hope to have him at my disposal for the return leg. Rodrigo Bentancur is also going good at the moment. Douglas Costa has recovered and he's someone who could make a big impact across both games. I'm disappointed not to have Cuadrado available. Maybe in the future we could introduce a 'wild card' for the Champions League squad list. Paulo Dybala trained very well this morning. His mental level is growing, when he's on-form he's one of the best players at Juventus and in the world. Bernardeschi played well on Saturday. He needs to not let his head drop and become even more decisive."
"Ajax are a strong team. They eliminated Real Madrid and played on a par against Bayern. As always a match like Ajax-Juve is an important game. It will be an open match and we will have to be very focused. Ajax play in a different way to Atletico Madrid. They are a very aggressive team and it's going to be a physical match, we need to score an away goal. We have prepared for Ajax-Juve by focusing on our opponent's strengths. We will have to go for their goal a lot."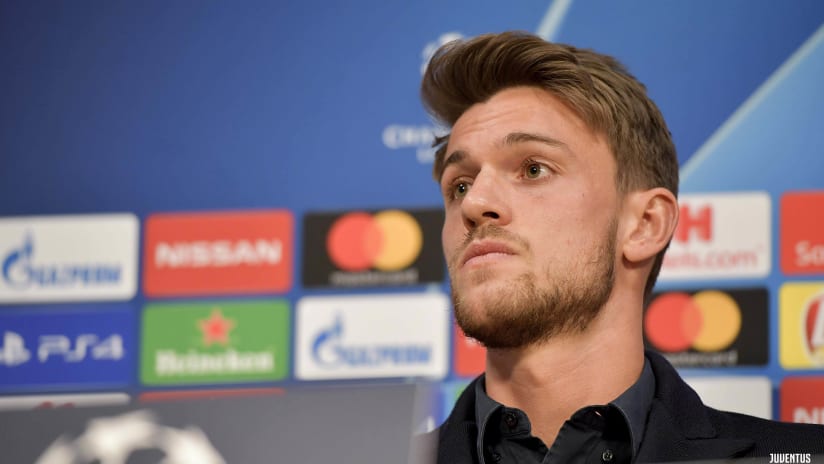 Daniele Rugani, who is expected to have big boots to fill when he takes to the field in the absence of the Bianconeri skipper, is fully aware of the challenge that lies ahead, and is fully focused on the task at hand.
Here's what he had to say:
"We know how important Chiellini is and I will do everything I can to step in for him. This is a wonderful occasion and I'm very excited.
"I know de Ligt having played against him with the national team. He is a strong player, as are many of the youngsters who play for Ajax. To stop Ajax tomorrow night will take focus and solidarity. They are a team with great technique and ability. It will be an important game for the team and for me personally. I want to prove that I deserve to play in these big matches.
"The contract renewal was an important gesture. It was what I had hoped for and it was wanted on both sides. It's a nice sign that gives me a lot of pride."
"Cristiano has come back into the group well. We are all happy that he's with us for tomorrow night's game as he's a very important player. I'm in a team of champions here and I'm very happy."