ALLEGRI & CHIELLINI: "Our aim is to lift the Cup"
ALLEGRI & CHIELLINI: "Our aim is to lift the Cup"
ALLEGRI & CHIELLINI: "Our aim is to lift the Cup"
On the eve of the final of the Coppa Italia Frecciarossa, Massimiliano Allegri and Giorgio Chiellini spoke to the press gathered at the Olympic Stadium in Rome, and set the scene for tomorrow's showdown with Inter scheduled to kick off at 21h00 CEST.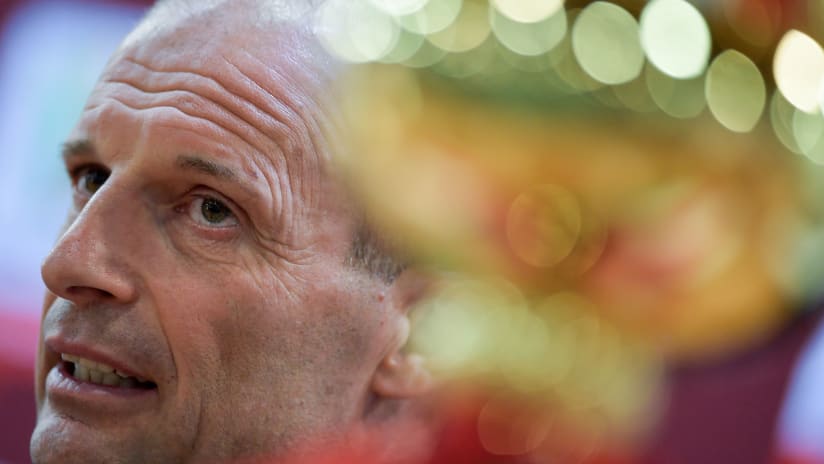 COACH ALLEGRI
"Our aim is to win the Cup tomorrow. It will be a wonderful occasion. A match against a difficult team to face. We'll need to show patience and lucidity, and above all play well. Reaching the Champions League is important but for Juventus winning is even more important. So far, we haven't lifted a trophy yet but tomorrow we are in the final.
"As for the line-up, I've got some doubts. Giorgio Chiellini and Mattia Perin are sure to play. Paulo Dybala will also play from kick off. As for the others I've got a doubt or two. The players who take to the pitch tomorrow could play a three-man defence, or could even switch to three or four at the back with the game in progress.
"Dusan Vlahovic is doing well and is relaxed. Sometimes he asks too much of himself, but it's a question of character. He never wants to lose and has already shown that he has all the makings of a Juve player. Next year he can only improve
"A good base has been created and I am calm and confident that next year we will have more of a chance to fight for the main objective, which is the scudetto. Now, however, we're concentrating on tomorrow and finishing the season in the best possible way."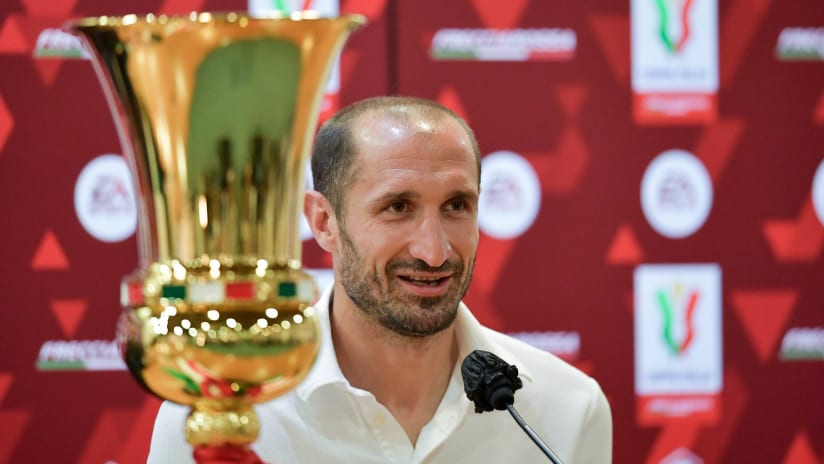 CAPTAIN CHIELLINI
"This stadium evokes many great emotions and we can't wait to get out there and play tomorrow. Lifting the Coppa Italia would give us a springboard for next season, because winning would give us an injection of confidence and would enable us to start next season in the best possible way.
"This has been a year in which we've grown and our own identity has come through. To have qualified for the Champions League with four matches to play when in January we were seven points off the pace shows how far we've improved. 
"Matches with Inter are always well-balanced. The details decide games like these. Looking back, if Alex Sandro hadn't had that unfortunate moment in the Super Cup, we would have gone to penalties. In the league, there were very few shots from either side. The matches are always tight.
"Inter have many great players. They are fast on the counter attack. We saw last season how good they are, even if some players have changed. Simone Inzaghi has done a great job because it wasn't easy to take over last summer. We respect them but don't fear them. 
"I feel like an older brother to the youngsters coming through now and I hope I have been able to give them something. Juve has certain values that I certainly didn't create, but I only acquired from the great players and have tried to carry them on.
"Last year it was also meant to be my last final for Juventus, but here I am today. I'm living the moment with the same enthusiasm as a child, and I am delighted to be here and play in this final.
"This team will surely win again. Winning is in the history of Juventus. It will be difficult to repeat a cycle like ours. I think that period of dominance was an exception, but we're aiming to raise this cup tomorrow."