Allegri & Chiellini: "We can't wait to step on the pitch"
Allegri & Chiellini: "We can't wait to step on the pitch"
Allegri & Chiellini: "We can't wait to step on the pitch"
After the victory over Malmö on the first day of the Champions League, Juventus host holders, Chelsea at Allianz Stadium. Coach, Massimiliano Allegri and captain, Giorgio Chiellini, presented the fixture by answering questions from journalists at today's press conference.
Here's what was said to the media:
MASSIMILIANO ALLEGRI
" I want to see a technically 'clean' game tomorrow night. We will have to have patience but also the pleasure of playing these types of matches. We need to pressure Chelsea, but in the right way and then the key will be to play well whilst in possession, because you can't press a team for 90+ minutes. Chelsea are both physically solid and organised and we need to play a good technical match.
"Tomorrow morning I will decide on the line-up. We had a good training session and apart from Aaron Ramsey everyone is available. Wojciech Szczesny, Manuel Locatelli, Alex Sandro and Danilo will all start. If a player is at Juventus then they are there because they have the mental qualities, availability, the desire to improve and the right determination. These seem like small details, but they are not.
"The only centre-forward is Moise Kean. I'll put two or three forwards out on the pitch depending on the characteristics. Kean knows how to score goals, he attacks deep and closes down well. He needs to improve in the team play and with his individual technique, but he already has good experience.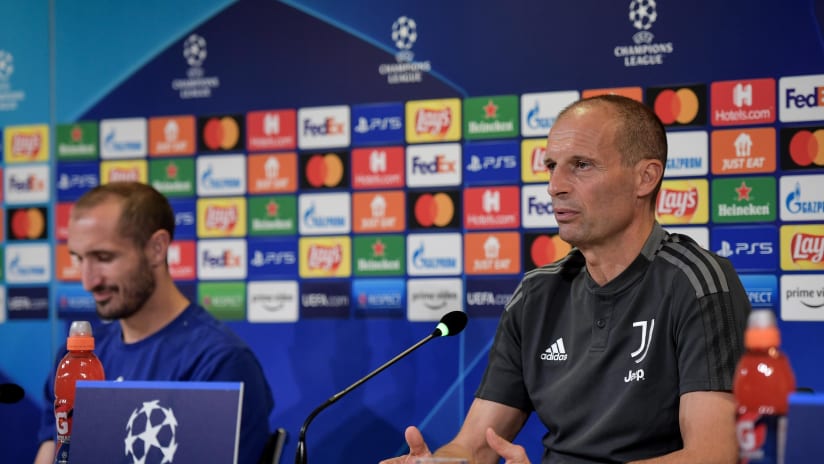 "Federico Bernardeschi has great potential, he must play substantial matches like with Sampdoria. Everything starts from the head.
"I expect that Federico Chiesa keeps doing as he is doing and even continues to improve. The Euros put him in a position where everyone now expects more and his margin of error has decreased. It will be an important and very difficult season for him.
"Arthur Melo is behind with regards to physical progress. We will play two friendlies during the international break that will help him to improve his condition. Rodrigo Bentancur has improved a lot, but in my opinion he can't dictate the game by himself. He needs support and Locatelli can be the right partner to help with that.
"I have the ambition to win the Champions League. It is a desire, a passion and an emotion that leads to doing extraordinary things. I don't know if we'll get there, but the goal is there and we have to go and get it. This makes the difference."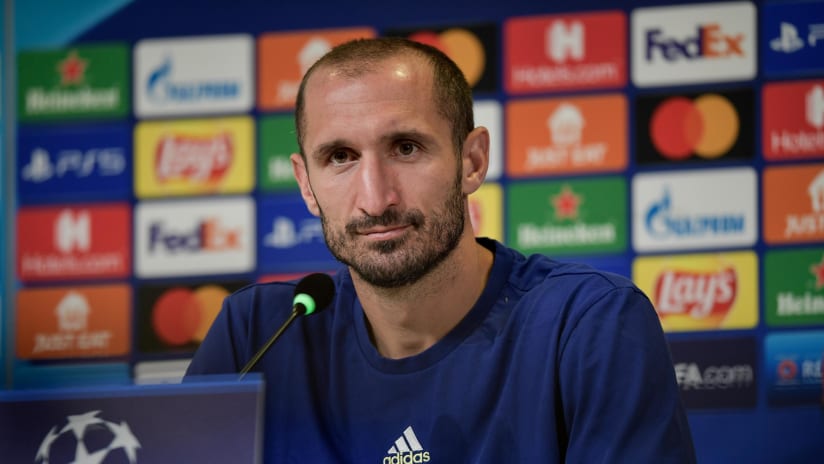 "Tomorrow will be a match as beautiful as it is difficult, but these kind of matches are also the simplest challenges to prepare for and we can't wait. We will have to be patient and compact, paying attention to counter-attacks, as Chelsea play as a team. Playing against the best allows you to give your best. You can only grow by playing certain matches.
"We need to create situations that they don't like and not allow great players like Romelu Lukaku to express themselves. But it's not only him that they have.
"Paolo Dybala is essential for us, but we have the characteristics to cope without him. One of Allegri's strengths is always looking for new solutions.
"We have to think about the present, improve and work hard, aware of the road ahead but also of our qualities: perspective and awareness. In the Champions League our goal now is to qualify for the next round and then we'll see.
"A win would help us grow further and it would be very important for the standings, but we must never lose our balance, both when things are going well and not going well.
"We need to rediscover the common thread that brought us solidity and consequently the self-esteem which made us stay at the highest levels for years."