Allegri & Danilo: "A big game vs. Benfica"
Allegri & Danilo: "A big game vs. Benfica"
Allegri & Danilo: "A big game vs. Benfica"
ALLEGRI
"We have Angel Di Maria back, but I still don't know if I will field him from the start. Wojciech Szczesny may be available, I'll find out after the press conference. Alex Sandro suffered a problem with his adductor when winning Sunday's penalty, we'll see if we can recover him for Monza. Manuel Locatelli and Adrien Rabiot are both out.
"Benfica as a club have an important European history, they are used to playing these types of games, they are made up of good players and have a coach who has given them a lot of aggression. Tomorrow, the match is not decisive but important. To get the win we need to have a compact performance and stay focused. When you fail to score, you don't have to concede, the team mustn't go into a state of agitation or anxiety, in games you must not overdo it, you just have to be calm. Dušan Vlahović is doing well, he is improving and I'm very happy with his performances, of all the younger international level players, together with Erling Haaland and Kyliann Mbappé he is one of the best."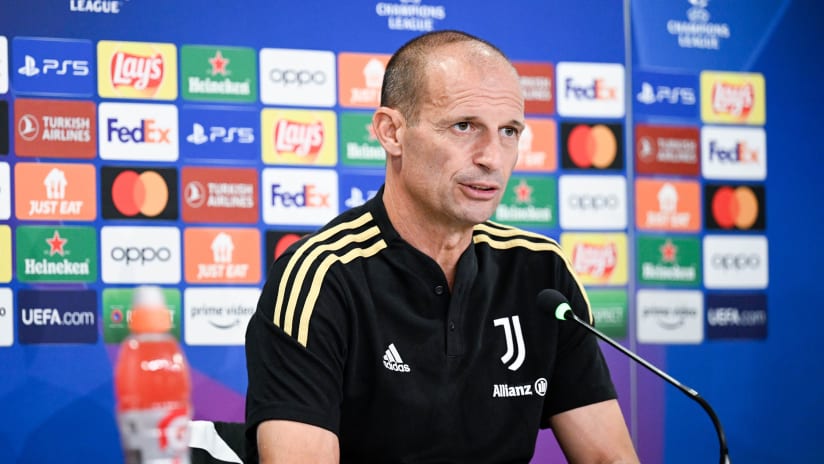 DANILO
"We must take to the field with a great desire to win the game. The matches last 95-100 minutes, we know we need to be balanced and to improve. We cannot give away goals like we did against Salernitana, because at these levels it's difficult to recover. Benfica are a great team with an incredible history, I respect them a lot, they've had some great players and their current squad has elements of experience and quality, with a manager who managed to instill his ideas and style of play quickly. Portuguese teams are used to playing in UCL.
"Tomorrow is a very important match, also because we didn't win the first game. We have to face it with responsibility and commitment and we will need all the support of our fans. I have more fun playing as a central defender, I can carry the ball and always see the pitch in a different way."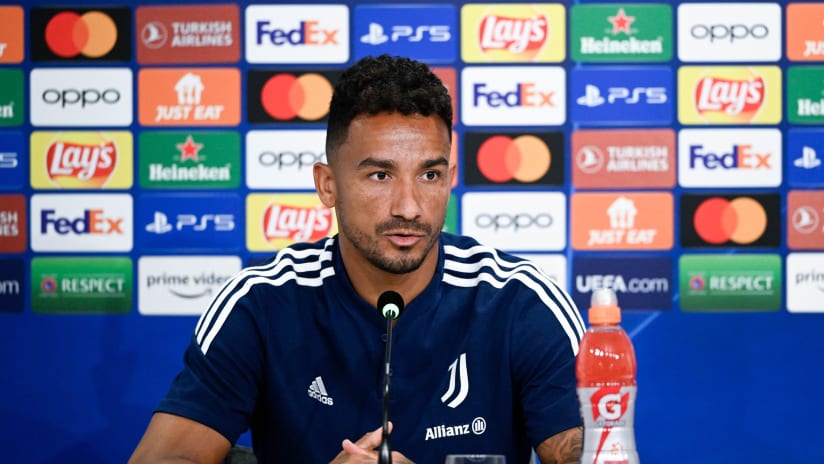 WATCH: THE FULL PRESS CONFERENCE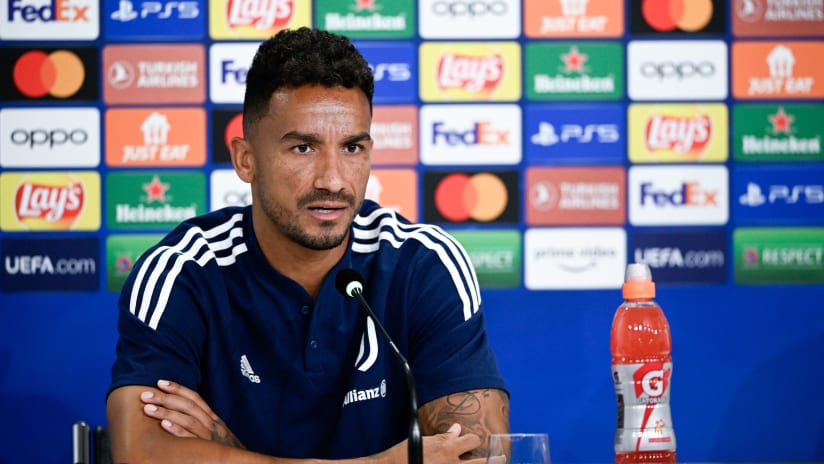 Allegri and Danilo preview Juventus - Benfica