Allegri & Morata: "Patience will be key"
Allegri & Morata: "Patience will be key"
Allegri & Morata: "Patience will be key"
Before leaving for Villarreal for the first leg of the Champions League Round of 16, Massimiliano Allegri and Alvaro Morata looked ahead to the showdown scheduled to kick off at 21h00 CET on Tuesday, February 22nd.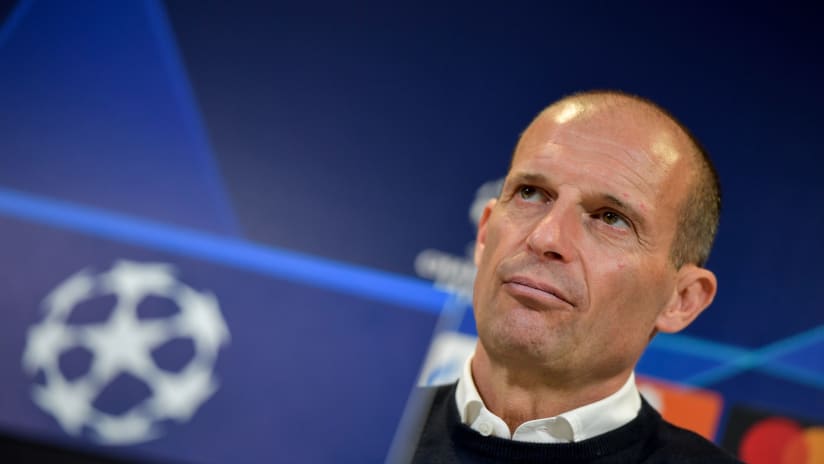 MISTER ALLEGRI
"We have a 50-50 chance of making it through to the next round. Our aim is to make it through but we won't achieve that after the first leg alone. Tomorrow is a wonderful opportunity. I want to see the team play well when in possession and keep focused when we don't have the ball. We need to ensure the episodes work in our favour. Above all, it will be a game where patience is key."
"Villarreal are enjoying a good run, like us. Their coach is very well prepared. I think it'll be a tactical match. They are a good team that plays well, with European experience - last season they won the Europa League."
"Tomorrow evening Dusan Vlahovic will make his debut in the Champions League. He'll need the support of the team and will need to be protected. He's only 22 years old and tomorrow is a new experience for him. It'll be a different story once he's played 60 or 70 games in the Champions League."
"Leonardo Bonucci completed his first training session with the team. He didn't feel any pain. To have him available for tomorrow is already a bonus should we need him. Arthur is coming along well but I have some doubts over who will play in midfield. Weston McKennie is an attacking midfielder, who gives options that the other midfielders don't give us. Paulo Dybala's absence is a loss because he's been playing well, so Alvaro Morata and Dusan Vlahovic will start in attack."
"Our ambition is to win the Champions League, just like it is in the Italian Cup. Our aim is to go as far as possible, as is natural in every competition. We need to get a result tomorrow evening and think about completing the job in three weeks when we host them here for the return leg."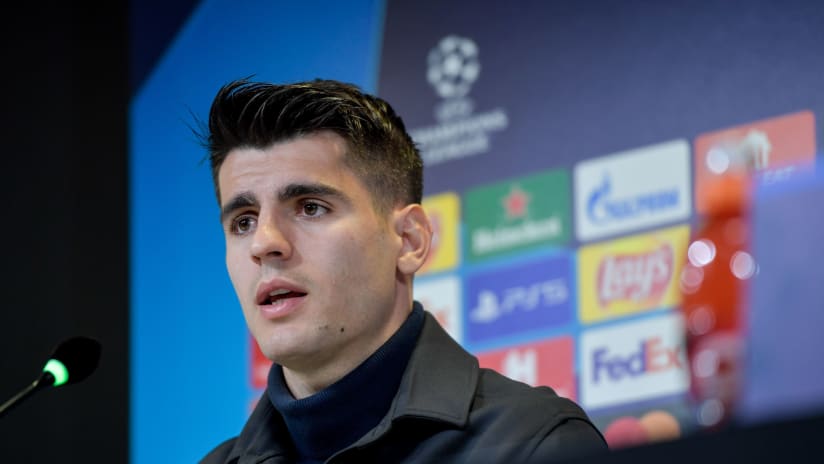 ALVARO MORATA
"We have stepped up a gear in the last month. We are more positive. At the start of the season we would have struggled a lot more in a match like that against Torino. We react when things aren't going well and this shows we have made progress. Now we need to give our all in the Champions League. We know it's very difficult to win any game in the Champions League but likewise we know we are very difficult to beat."
"I am happy to be here. The coach told me he wanted me to stay and that he trusted in my abilities. Now I need to repay the faith he has shown in me. If it were down to me, I'd stay here forever."
"Vlahovic has brought a lot of enthusiasm and you can see in his stare he is already visualising what lies ahead of him tomorrow evening. He has the right attitude and off the field he has settled in quickly."
"It's impossible to know how far Juventus can go in the Champions League. What's needed is a stroke of luck. Over the years the eventual winners were close to being knocked out while the in-form teams didn't go the distance. We can dream because we work hard day in day out and you just never know how the season will play out. What's sure is that we must give our all."
"Who follows football knows that Villarreal have an attractive style of play. They are good with the ball and compact without it. We are going there in the knowledge that we must work hard, play a solid match and concede little. Our approach is clear."