Allegri: "Spirited start all-important"
Allegri: "Spirited start all-important"
Allegri: "Spirited start all-important"
A story with many chapters. On Tuesday, Massimiliano Allegri will face Barcelona for the 12th time in his career. The Blaugrana hold the all-time edge, but in the last two meetings the roles have been reversed with Juve earning the 3-0 win in Turin on 11 April this year and the 0-0 draw at the Camp Nou soon afterwards to advance to the Champions League semi-finals in 2017.
On the eve of the latest encounter, Allegri met with the media to discuss the big match.
"We have acquired the necessary experience and expertise to play these kinds of games. Tomorrow is the first Champions League match after last year's ride and the disappointment of the final loss. We have to start with enthusiasm and desire to reach the next round.
"It is actually strange to see Barcelona with three new players. They've lost Neymar and replaced him with a youngster in (Ousmane) Dembelé, but they remain, along with Real, one of the two strongest teams in the world.
"Juventus, meanwhile, have changed a lot and changed well over an extended period now thanks to plenty of good work carried out by the club. Both teams have kicked on very well."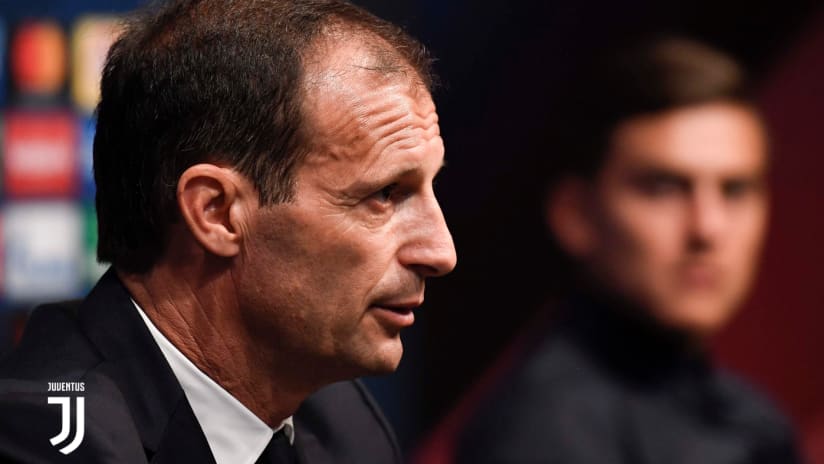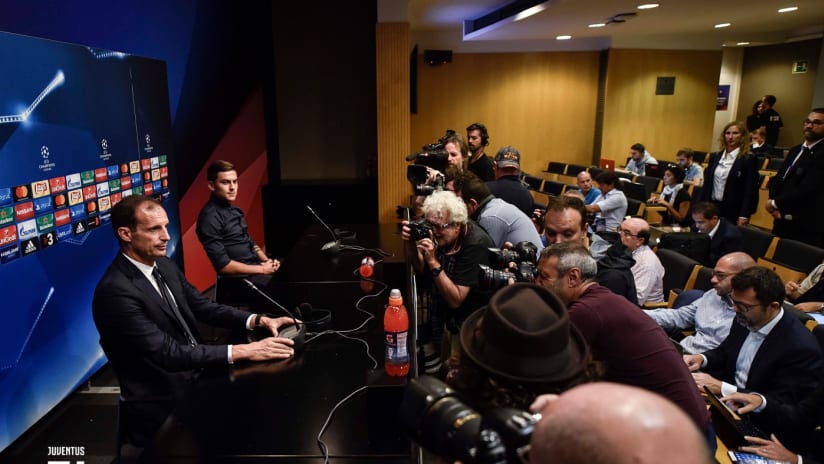 CONTINUING THE SHUTOUT STREAK?
"We know that playing three games in a row against Barcelona, ​​considering the two of last year, without conceding a goal, would be very difficult, even if Juve could do it.
"While it's true that picking up a point tomorrow would give us a great chance of winning the group, the most important thing is to reach the next round."