Allegri & Szczęsny: "A must win against Maccabi"
Allegri & Szczęsny: "A must win against Maccabi"
Allegri & Szczęsny: "A must win against Maccabi"
ALLEGRI
"There will be some changes compared to the match against Bologna. We have a lot of close matches and I have the ability to rotate the players and this is very important. I still have to decide on the lineup. In the group stage we have zero points after two games, tomorrow we have to win. We mustn't be in a hurry and anxious, Maccabi are an important team and tomorrow will not be an easy match, we must have respect for them. Arek Milik has slight fatigue but he will be available tomorrow, he will be on the bench and I'll be hoping that I'll not have to use him. Angel Di Maria is much better, even physically and he's had the opportunity to train more, I'm sure he will have an excellent match tomorrow. I'm very happy for Federico Chiesa and we hope to have him back available as soon as possible. I want to conclude by sending Gonzalo Higuain a big hello and a hug! Seeing him play was a pleasure, I wish him a lot of good luck for his 'second' life and thank him for having graced the football fields for so many years."
SZCZĘSNY
"Against Maccabi we will have to have an attitude very similar to that held against Bologna. In a week we have a double-header with them, six points are needed to get to the direct clash against Benfica to have the possibility of getting through the group. There are many factors that led to the start of our season, the lack of important players didn't help but we still should have done much better. Now, we have a very big month and a half ahead of us. This group has all the qualities and experience to be able to face the next matches with enthusiasm and - despite the difficulties - we can still have a great season. When we manage to be compact and play neat and tidy and the back it becomes much easier to attack, compactness is a fundamental aspect. I love Mattia Perin, I have a good friendship with him, after a difficult period a great goalkeeper is back and I'm not surprised by his performances. I have known Arek Milik for many years and I know that he has always been a strong striker. What surprised me is the quality he puts out on the pitch, playing a little behind Dusan Vlahovic creates many offensive situations. I'm very happy with what he is doing, he has a great future at Juventus."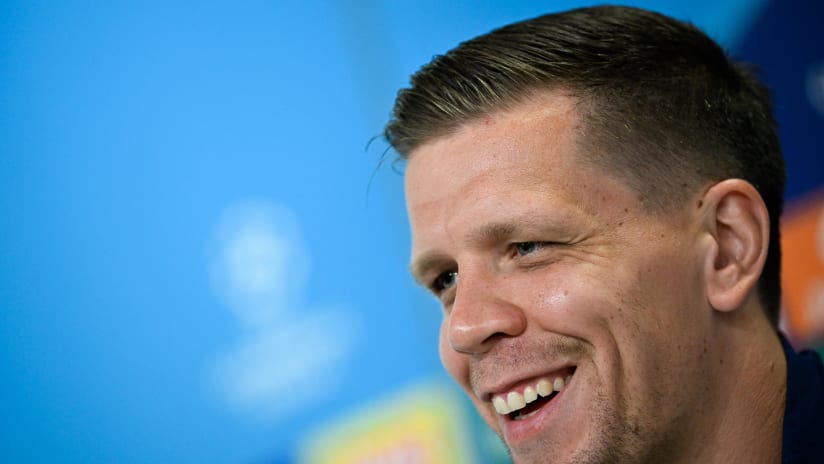 Re-watch the press conference in full