Allegri: "Title race will go to the wire"
Allegri: "Title race will go to the wire"
Allegri: "Title race will go to the wire"
While Massimiliano Allegri is predominately known for his coaching exploits, which have yielded two league titles and Coppa Italia and Italian Super Cup honours, the Tuscan was also a tidy creative midfielder in his day.
Enjoying spells with the likes of Livorno, Perugia and Cagliari, Allegri's playing career may well be best remembered for netting a first-half equaliser against Juventus from the penalty spot, the first of five on an afternoon to forget for Bianconeri fans in the penultimate match of the 1992/93 season.
So, the question that kicked off the Juve boss' Q&A session on Jtv this afternoon was a natural if not slightly left-field one: as the young playmaker slotted his spot-kick past Angelo Peruzzi, did he ever imagine that he would be attempting to guide the Old Lady to an historic fifth consecutive league title 23 years later?
"I was a young man at the time and had never even contemplated what I would do once my playing career came to an end, let alone that I would eventually be sitting in the Juventus dugout! I have some fantastic memories of Pescara and part of me will always feel at home there."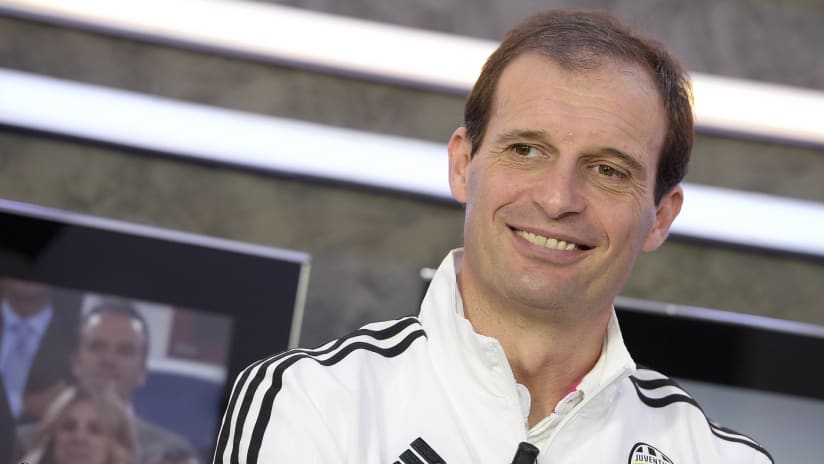 If few could have predicted the fate of the youngster on that memorable May day, even fewer would have foreseen his side's superb mid-season revival to win nine Serie A matches on the spin and reignite the title aspirations that seemed little more than a pipedream in late October.
Following a tough beginning that saw the integration of a host of young faces into the squad, Allegri had nothing but praise for his men when quizzed on their chances of ending the season as champions but warned that there is still plenty of football to be played between now and the campaign's end.
He added, "It's too early to say whether we will achieve that, we are only midway through the season! What I can say is that we have responded brilliantly to our slow start, a time in which we were still trying to ingratiate our new signings into the squad.
"The younger guys have come on brilliantly and the more senior members of the dressing room deserve credit for taking them under their wing and helping them to settle and grow.
"As for this season, we didn't make the start we would have hoped for but now we are in excellent form, in second place and in a great position from which to push for the title. Our objective naturally is to be champions and we've got 19 matches now to make sure that happens.
"We've picked up some big results of late, those against Fiorentina for the importance of the match and Verona given that it was immediately after the break, stand out the most in my eyes."
The boss was equally as prudent in discussing his side's Champions League chances against "favourites" Bayern Munich.
While acknowledging the scale of the challenge ahead, the 48-year old reasserted his belief that his team can go toe to toe with the German champions. His pre-match team talk on the other hand is still a month or so from completion…
"What will I say to the boys before the game? I still have no idea, we have two and a half months to think about Bayern. We've been dealt one of the toughest draws but we have an excellent chance of reaching the last eight nonetheless. Looking at it positively, if we knock them out we will become one of the favourites for the trophy."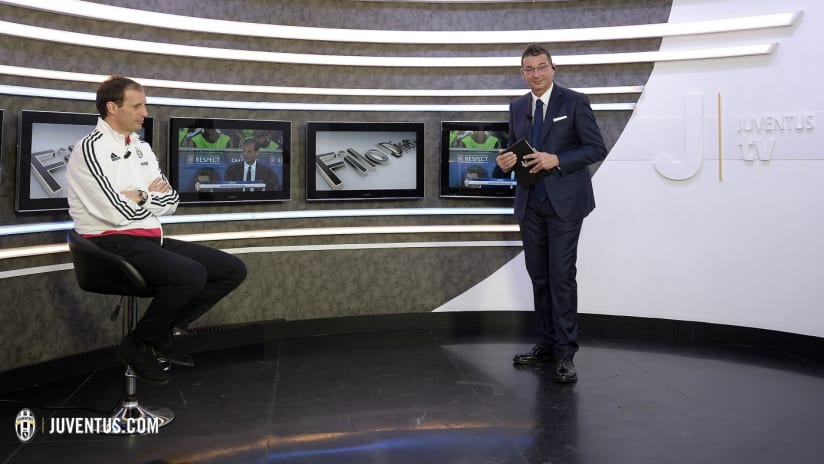 Massimiliano's mantra up until this point of the campaign however has been to take each game as it comes and the Juve coach expects yet another testing Serie A tie this weekend against mid-table Udinese and an intensely fought second half of the season.
"Udinese will pose a difficult test for us in what is a big week for them. Although they lost to Carpi last time out they are in decent form and will want to celebrate the full opening of their new stadium in style.
"It'll be an important occasion for us too as we want to start the second half of the season in the best possible fashion and keep our objective alive of making Juventus history this year.
"The title race is so tight and will be so right down to the final day. Whoever finishes the campaign the strongest and puts together the most wins will be champions; for me, 45 points would represent an excellent return between now and May and would be enough to win the title."
Whatever happens, it all begins for Allegri's men this Sunday at the Dacia Stadio Friuli…