Minus two to Atletico – Juve
Minus two to Atletico – Juve
Minus two to Atletico – Juve
We are getting closer to the first Champions League group stage match for Juventus, where they will depart for Madrid tomorrow afternoon. Kick-off against Atletico Madrid is scheduled for Wednesday at 20:45.
Today, the team took part in an afternoon training session at JTC Continassa, where after general activation, they worked on tactics and on the firm balls.
THE CONDITIONS OF DOUGLAS COSTA AND PJANIC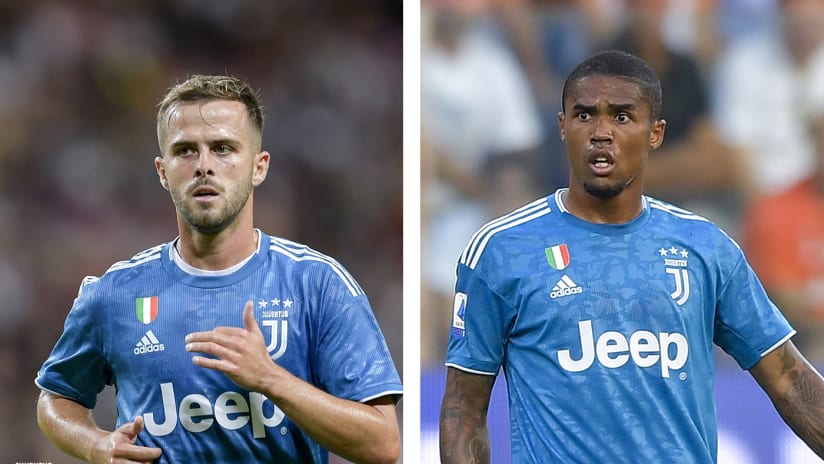 The diagnostic tests performed this morning at J⎮Medical showed no muscle injuries for Miralem Pjanic, who already performed a differentiated training on the field today.
Douglas Costa, instead, reported a medium-grade muscle injury to the semimembranosus muscle of the right thigh; in 15 days new checks will be carried out to precisely define recovery times.
As always, the eve of the Champions League will be intense. At 11:05 CEST, the team will take part in an open training session to the media at JTC training (you can follow the first 15 minutes Live on Juventus TV). Then, the team will take off for Madrid and, upon arrival, they will head straight for their walkaround (18:25 CEST) on the field of Wanda Metropolitano. Subsequently, the press conference, broadcast live from the official Juventus TV platform, will commence at 18:45 CEST.
Atletico will train instead at 10:30am, while their press conference is scheduled starting for 7:45 pm (also in this case, it will be live on Juventus TV).