Black & White Memory Vault | Baggio vs Cremonese
Black & White Memory Vault | Baggio vs Cremonese
Black & White Memory Vault | Baggio vs Cremonese
Roberto Baggio took to the field three times in Cremonese-Juventus. And in every match, he found a way to leave his mark. A goal a game from 1992 to 1994.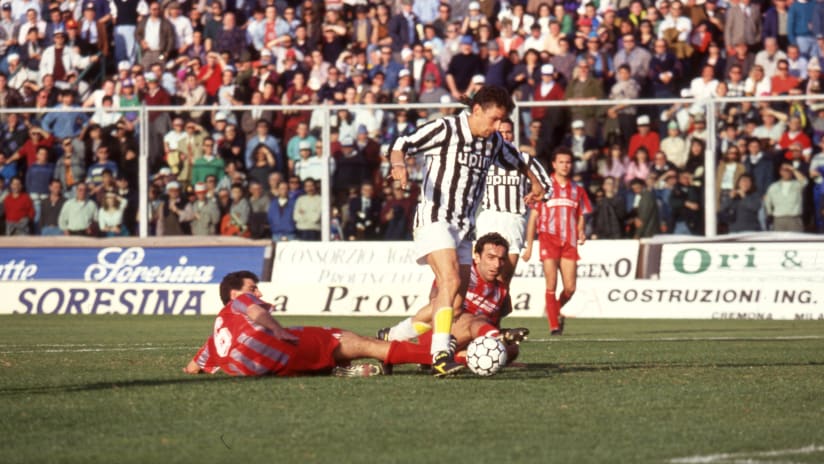 FINAL TOUCH
Few like Baggio managed to score so many stand-out goals, most of the time with his trademark finishing. The photo draws a perfect picture. Cremonese-Juventus in season 1991-92 saw him leave two players in his trail in one fell swoop, to then beat the goalkeeper – Michelangelo Rampulla – and wrap up a Bianconeri win with the secod goal of a 2-0 victory in the last minute.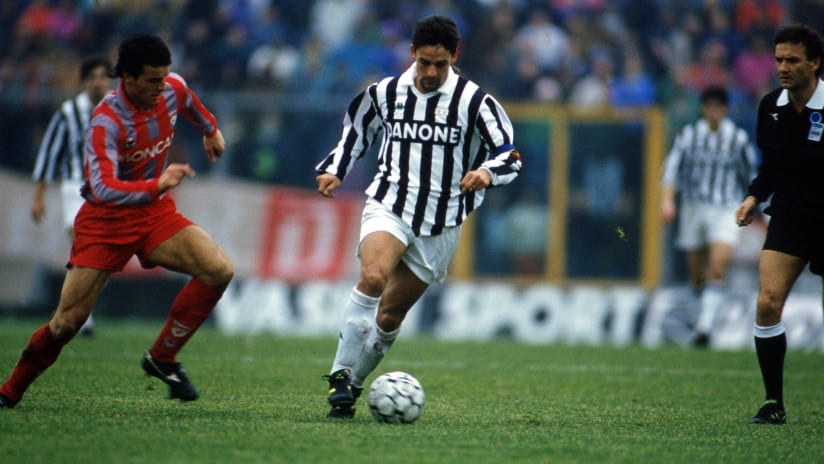 SET PIECE MAGIC
The following season Cremonese and Juventus drew 1-1. Baggio opened the scoring with a free-kick in a three-player move. Fabrizio Ravanelli started, feigning a direct shot of his own. Instead he back-heeled into the path of Giancarlo Marocchi, who stopped the ball for the number 10. Baggio's shot caught goalkeeper Mannini by surprise at his near post for yet another masterpiece.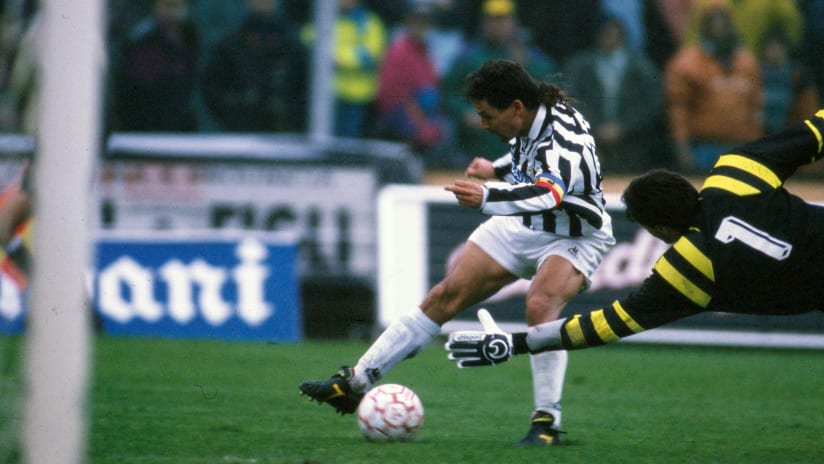 FOR CLUB AND COUNTRY
Baggio's last goal at Cremonese came on Matchday 1 of season 1994-95. Juve had undergone big changes. Marcello Lippi had replaced Giovanni Trapattoni as coach and Baggio scored following up a bicycle-kick from Gianluca Vialli. The goal recalled his effort a few months earlier at the World Cup in Italy-Spain, with the goalkeeper beaten by a shot from a tight angle. In the USA, the assist came from Beppe Signori, in Cremona the inspiration for the Bianconeri arrived from Fabrizio Ravanelli.