Black & White Memory Vault | Between the posts in Juventus - Milan 
Black & White Memory Vault | Between the posts in Juventus - Milan 
Black & White Memory Vault | Between the posts in Juventus - Milan 
Juventus-Milan is the match that wraps up the penultimate weekend of Serie A action for season 2022/23.
Juve goalkeepers have often risen to the occation when Milan have visited Turin, starting with the current number 1 Wojciech Szczęsny, here in the process of saving a Franck Kessie penalty.
Going back in time, here are some of the shotstoppers that made history when the Bianconeri played host to the Rossoneri.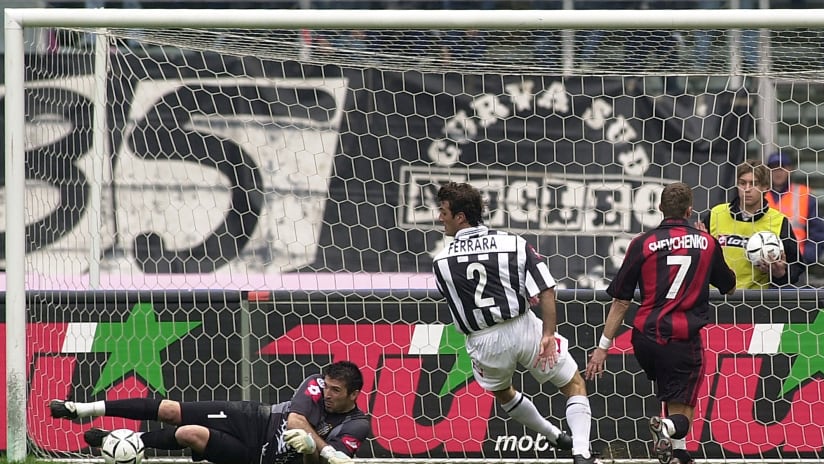 GIANLUIGI BUFFON
The photo refers to the first time Buffon defended the Juventus goal when Milan were in town. We are talking about season 2001/02, the setting was the Delle Alpi stadium, and Gigi – who first hit the headlines on his Serie A debut with Parma against Milan – was decisive in frustrating the efforts of Andrij Shevchenko.
The Juve number 1's saves allowed the team, then led by Marcello Lippi, to win 1-0 and collect three big points in the Scudetto race, which would end leapfrogging Inter on May 5.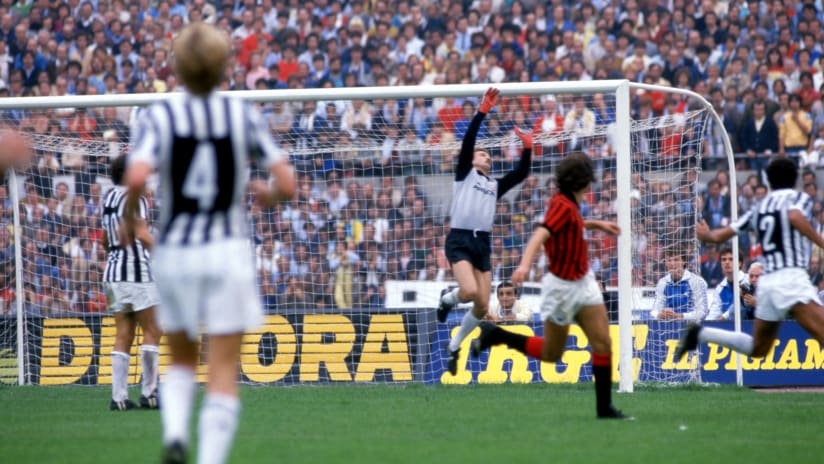 STEFANO TACCONI
In the photo Stefano Tacconi covers a shot over the crossbar during Juventus-Milan on 9 October 1983. After all, in this match, the Bianconeri shotstopper kept out almost everything. Only Franco Baresi's penalty got the better of Tacconi.
For the Rossoneri their captain's goal proved to be no more than a consolation. Michel Platini and Paolo Rossi had put Juve in a commanding position with a goal each inside the opening 20 minutes.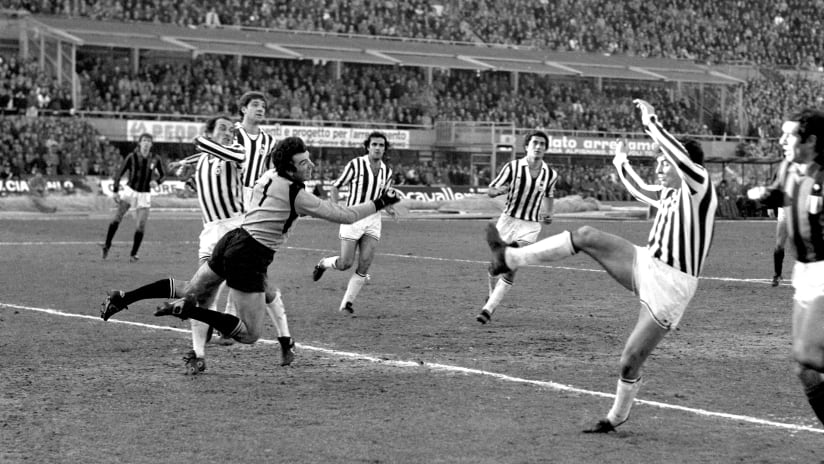 DINO ZOFF
When it comes to how often Dino Zoff turned out against the Rossoneri, the calculation is easy: 11 seasons in goal for the Lady from 1972 to 1983, and having not missed a single league match, he was on the pitch in as many times in Juventus-Milan matches.
Here we see him during the match won 2-1 on 3 February 1980, surrounded by five team mates: Giuseppe Furino, Sergio Brio, Antonello Cuccureddu, Claudio Gentile and Cesare Prandelli, on hand to help out his goalkeeper to prevent Alberto Bigon from finishing.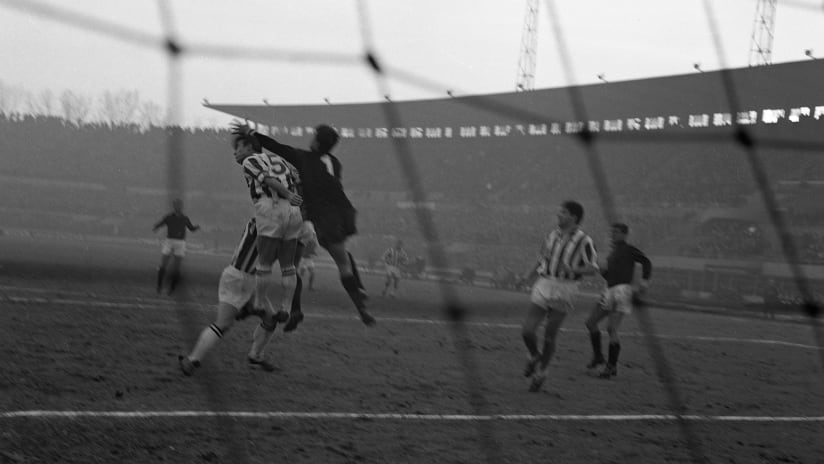 ROBERTO ANZOLIN
On 24 December 1966 Roberto Anzolin was determined to give his teammates a Festive to remember when Juventus-Milan was played on Christmas Eve. The Juventus keeper, who we see punching clear in the photo, managed to keep out the visiting attack and only an own goal from Ernesto Castano prevented Anzolin from keeping a clean sheet in a match that finished 1-1.
Virginio De Paoli's equaliser with 10 minutes remaining played an important part in the Bianconeri's 19-match unbeaten run that laid the foundation for the Scudetto won five months later on the final day of the season.