BLACK & WHITE MEMORY VAULT | Fiorentina - Juventus
BLACK & WHITE MEMORY VAULT | Fiorentina - Juventus
BLACK & WHITE MEMORY VAULT | Fiorentina - Juventus
The Bianconeri's trips to Florence have always generated intense challenges, key moments and the added spice of former players returning to a ground they once regarded as home. The last visit ended in a share of the points following a cracking strike from Alvaro Morata cancelled out the game's opening goal, a penalty converted by future Bianconero, Dusan Vlahovic.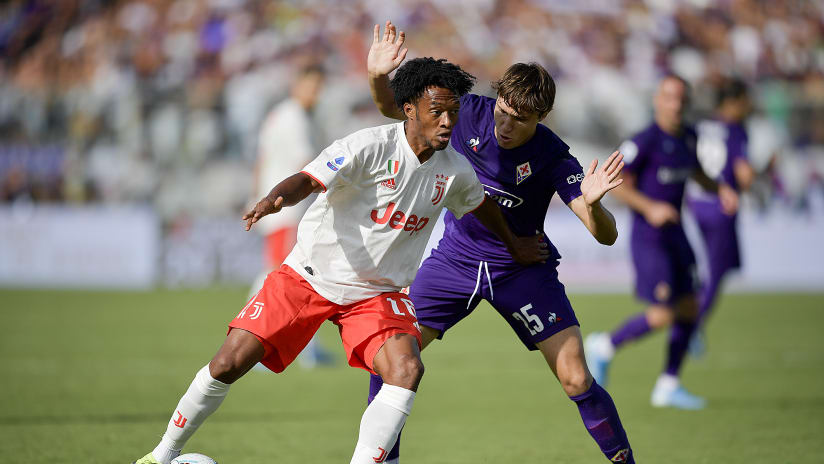 JUAN VS FEDE
A duel between Juan Cuadrado and Federico Chiesa in Fiorentina-Juventus lit up the fixture two seasons ago. Both Juan and Federico joined Juventus after standing out at the Artemio Franchi, but in this match they cancelled each other out and the final result saw the two teams play out a goalless draw.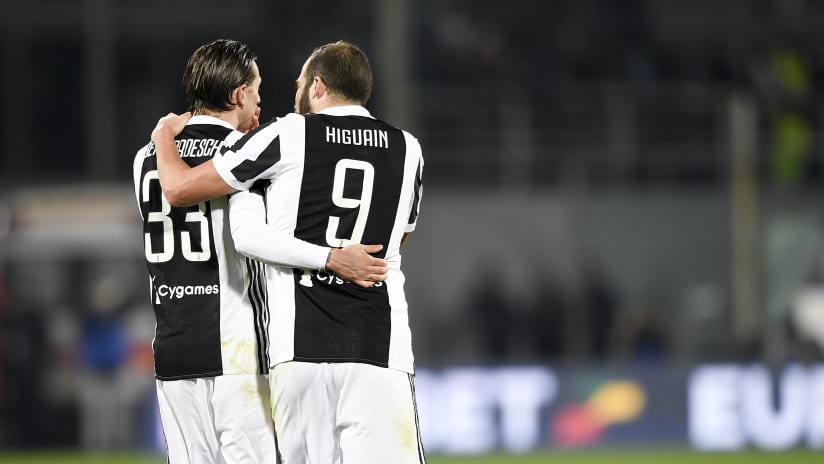 DOUBLE ACT
A single image is more than enough to summarise Fiorentina-Juventus in season 2017/18. The two players who embrace are in fact those whose names were on the scoresheet come the final whistle. First, Federico Bernardeschi silenced his former stomping ground with a free kick that caught out Marco Sportiello. Second, Gonzalo Higuain took advantage from a long through-ball from Giorgio Chiellini to kill the game off as a contest.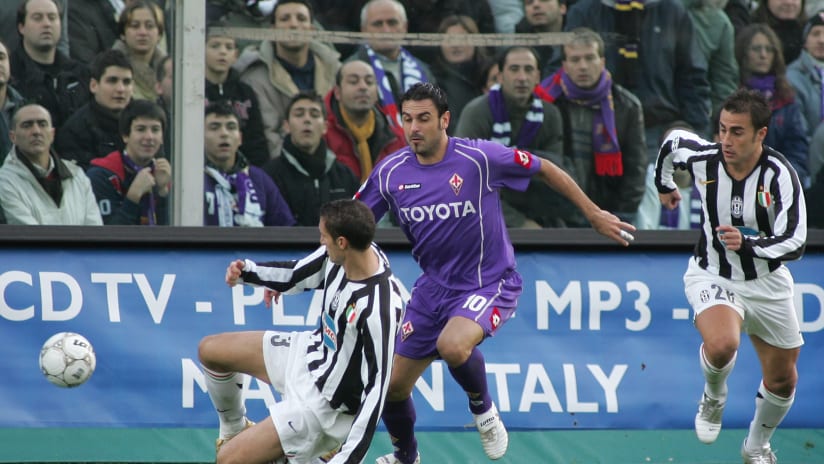 CHIELLO STARTING OUT
Chiellini also donned the Viola shirt before arriving in Turin to kick-off a career that lasted 17 years. This was his first confrontation with the Franchi faithful with the black and white stripes on his back. The Lady emerged 2-1 winners with goals from David Trezeguet and Mauro Camoranesi.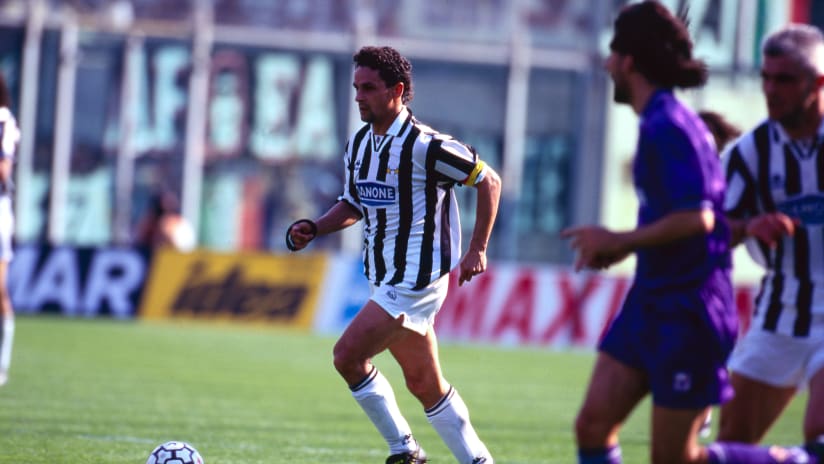 BAGGIO ON THE SPOT
Roberto Baggio has played a considerable role in the history of Fiorentina-Juventus. Much has been made about the penalty not taken in Florence in his first match there as a Juventus player. Much less, however, about the last time he turned out for the Bianconeri at the Franchi (in the photo). This time the Divin Codino converted his spot kick, which contributed to the 4-1 victory obtained by Marcello Lippi's team.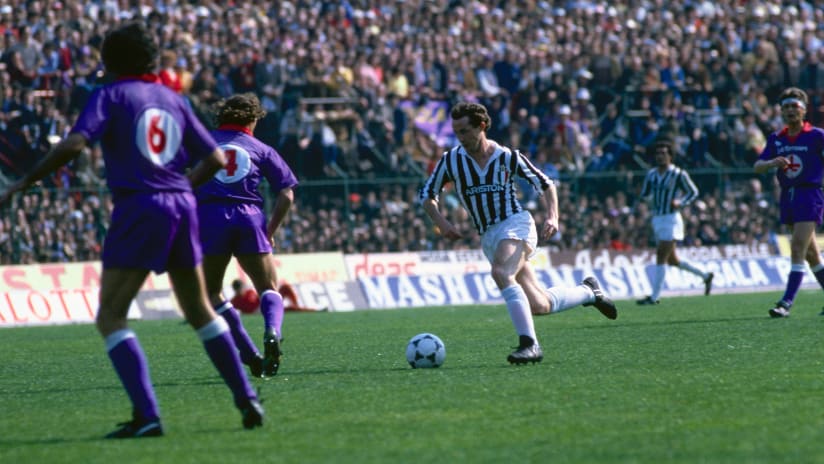 THE LEAGUE DECIDER
Among the most passionate Fiorentina-Juventus showdowns was played on 4 April 1982. The match was worth a slice of the scudetto, with the two teams separated by a single point in the standings. The 0-0 result worked in favour of the Bianconeri, who held on to top spot. The title race went down to the last 90 minutes, when Liam Brady (in the photo) scored the goal that permitted Juve to pin the double star on their shirts.