BLACK & WHITE MEMORY VAULT | Juventus - Inter | Italian Cup
BLACK & WHITE MEMORY VAULT | Juventus - Inter | Italian Cup
BLACK & WHITE MEMORY VAULT | Juventus - Inter | Italian Cup
This year's final will be match number 34 between Juventus and Inter in the Italian Cup. The two ancient rivals' cup history began in 1936 and has rewarded the Lady with moments to remember, as can be seen from the photo of Alvaro Morata's leap for joy from the meeting in 2016 at the Giuseppe Meazza.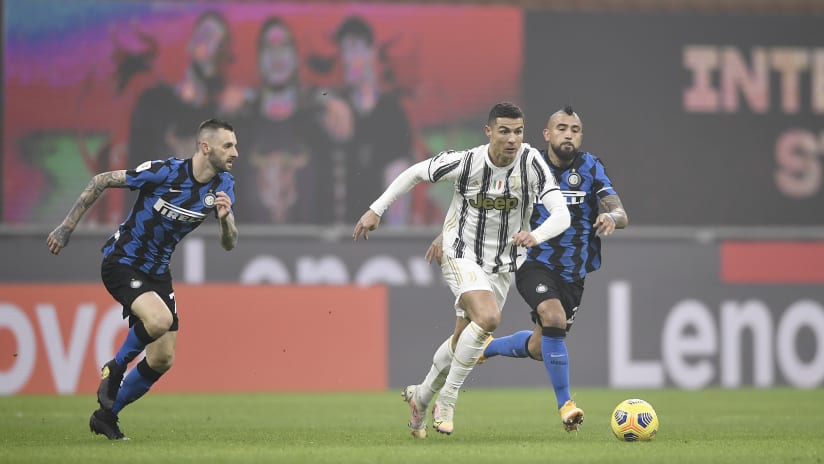 BRACE YOURSELF FOR CR7
The last time Juventus and Inter met in the Italian Cup was only last year, the decisive step to reach the final. The Bianconeri managed to prevail thanks to Cristiano Ronaldo's brace at San Siro in the opening leg of the semi-final after Lautaro Martinez had given the hosts the advantage. The goalless return leg at the Allianz Stadium guaranteed Juve's place in the final.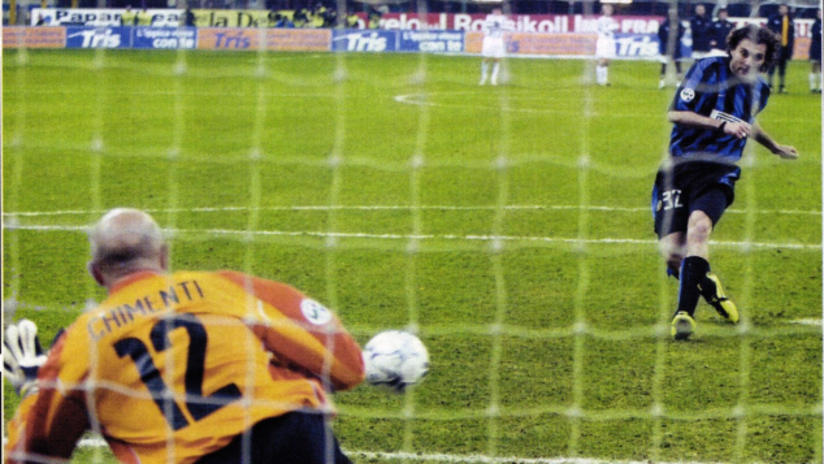 PENALTY DECIDER
Another two-legged affair that rewarded Juventus with a ticket to the final was in 2004. Both legs finished 2-2, first in Turin then Milan. So it went down to penalties to determine who would make it through. Of the 10 who stepped up to the spot, only one fluffed his lines - one of the many ex's on the pitch, Christian Vieri, whose effort was saved by Antonio Chimenti.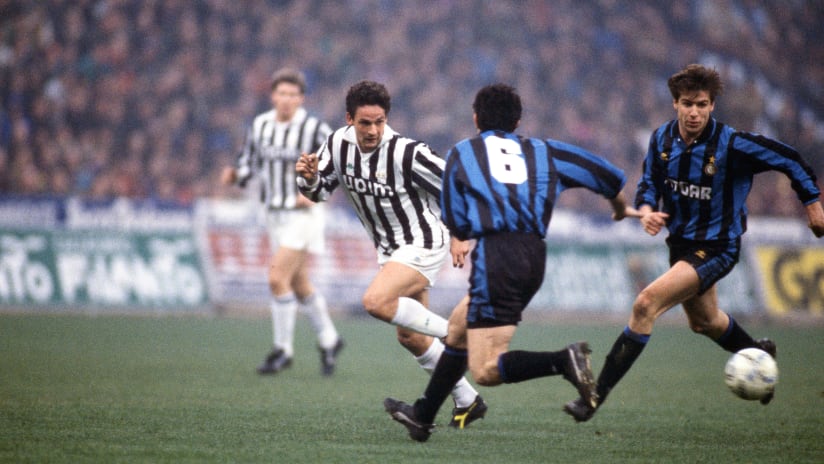 EXTRA TIME ROBY
Even in the previous decade, Juve and Inter crossed paths on the route to the final. This time they met in the quarter-final, and again 90 minutes weren't enough to separate the two teams. The decisive act came from the feet of Roberto Baggio, with a double. The Juve number 10 overturned the 1-0 deficit over the 90 minutes, which had cancelled out a Paolo Di Canio-inspired first-leg advantage from the Delle Alpi.
CESARE ON THE THRONE
November 1979, the photo of a group celebration of the Bianconeri, while the Nerazzurri sweeper Graziano Bini heads towards the half way line. It was a great evening for Cesare Prandelli, who not only opened the scoring in Milan, but also hit the shot that was deflected into the net and which completed the 2-1 scoreline in favour of Juve.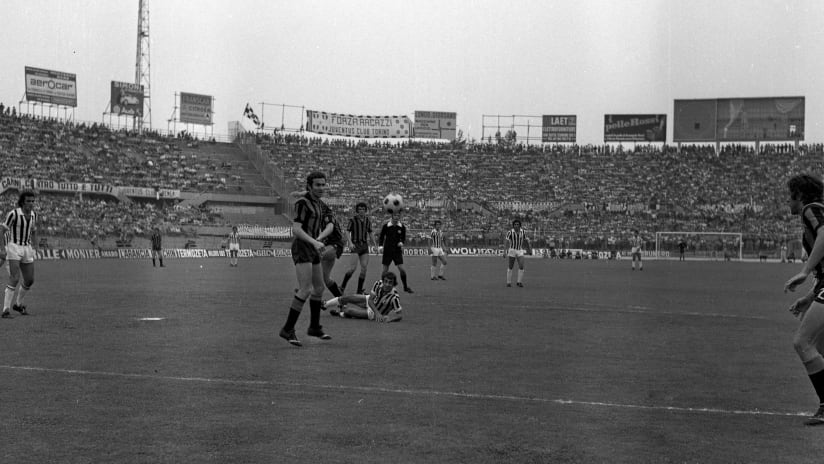 NEVER SAY NEVER
Juventus-Inter in 1973 was played at the end of June in the early evening, with kick-off at 18.30. At half-time the Bianconeri were down, Sandro Mazzola and Roberto Boninsegna had responded to the opening goal from Franco Causio. It was not to be the only time the tables would be turned in the game. In the second half, Silvio Longobucco leveled the tie, while a brace from Pietro Anastasi in the last 5 minutes completed a 4-2 comeback win for Juve.