BLACK & WHITE MEMORY VAULT | Juventus-Salernitana
BLACK & WHITE MEMORY VAULT | Juventus-Salernitana
BLACK & WHITE MEMORY VAULT | Juventus-Salernitana
With there having been only two previous matches between Juventus and Salernitana in Serie A, this Sunday's showdown is the first at the Allianz Stadium. The inaugural meeting took place in 1948 at the Stadio Comunale, with a 2-0 Juventus success. The second, 50 years later, saw the Lady triumph 3-0 at the Delle Alpi.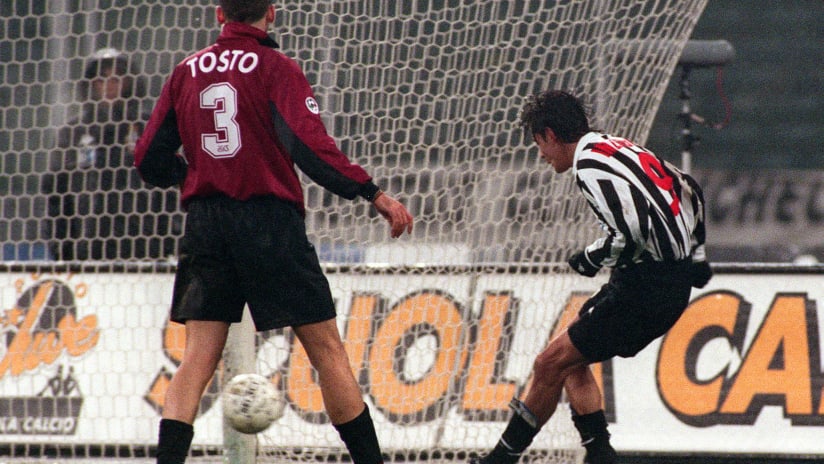 INZAGHI TO THE TREBLE
20 December 1998. Juventus-Salernitana was all about Filippo Inzaghi, who led the line like never before in a team that, after Alex Del Piero's injury at Udinese, was in need of a guiding figure in attack. The number 9 showed all his qualities: an eye for goal, an ability to punish the slightest hesitation, a finisher's instinct. With a hat-trick to his name, the poster boy that afternoon was undoubtedly Pippo.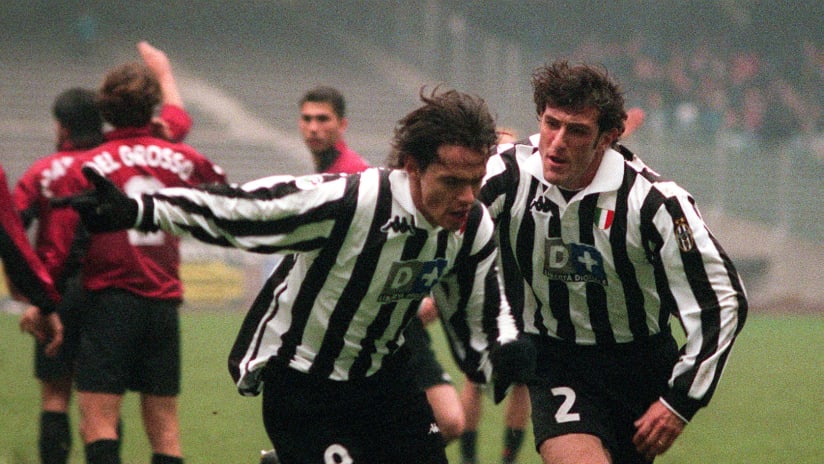 THE SPECIALIST
Sivori, Boniperti and Del Piero - the only three players to have scored more hat-tricks than Inzaghi. Taking into account he spent fewer years at Juve, Super Pippo can certainly be counted among the top specialists in that subject matter.
OUT FROM THE SHADOWS
The sense of satisfaction after the 3-0 victory was high because it signalled the end of a complicated period for the Lady. Three consecutive defeats (versus Bologna, Lazio and Fiorentina) were apparently swept away by a convincing performance, which allowed the team to look at the standings with confidence. But the mood wasn't completely convincing, especially considering the news at the beginning of the year that it was to be Marcello Lippi's last season at the helm. His successor, a certain Carlo Ancelotti.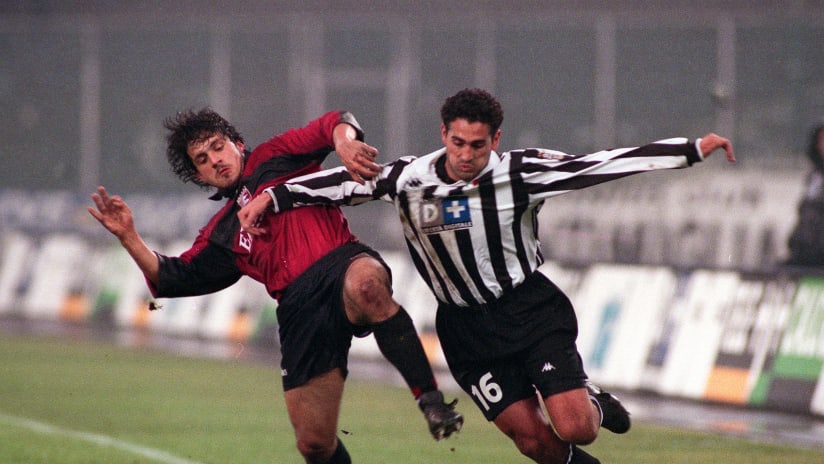 UPS AND DOWNS
The Salernitana of 1998-99 told the tale of a newly promoted side that missed out on beating the drop by just one point. Coach Delio Rossi adopted an attacking style of play, fielding a front-three throughout. In midfield, meanwhile, shone a 20-year-old destined for a scintillating career, Rino Gattuso, here busy tussling with Nicola Amoruso.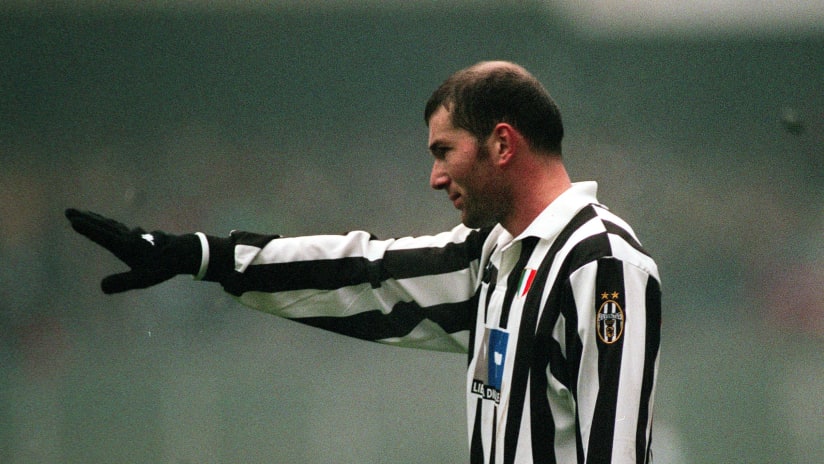 GOLDEN BOY
The day after Juventus-Salernitana, Zinedine Zidane received the award as the best player in Europe. At the Ballon d'Or ceremony in Paris, Michel Platini crowned Zizou his natural successor, "I am happy because Zidane embodies my kind of football, the one I have always appreciated, played and looked to pass on. Playing and letting others play - that's how football was born, and that's how it will die."