Black & White Memory Vault | Monza and other Serie A first timers
Black & White Memory Vault | Monza and other Serie A first timers
Black & White Memory Vault | Monza and other Serie A first timers
Juventus host Monza on Sunday 29 January 2023 for the first time in Serie A. Even though the two teams met earlier this month in the round of 16 of Coppa Italia, the side from Brianza have never before taken on Juve in the league in Turin.
We take a look back at other opponents who had never been guests of Juventus at the Allianz Stadium in Italian top flight.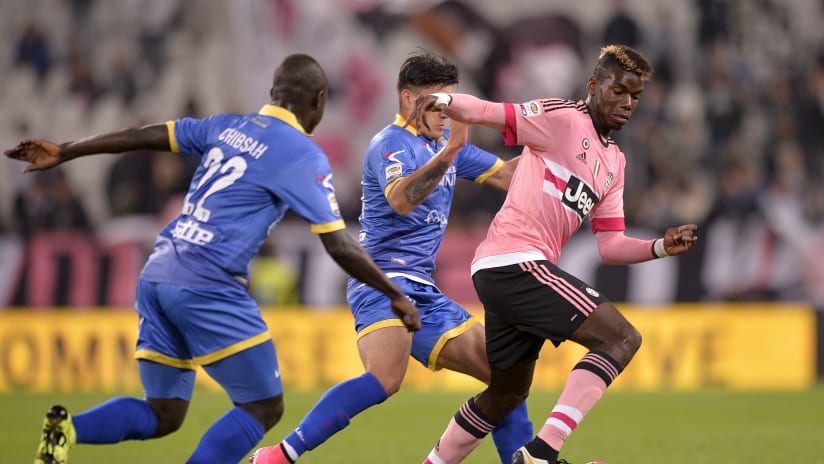 FROSINONE 2015-16
Frosinone rose to the lofty heights of Serie A for the first time in 2015-16 and it was in Turin that they obtained their historic first point in the top flight.
It happened on Matchday 5 in an incredible match. Juve amassed more than 30 attempts on the visitors' goal and had taken the lead through Simone Zaza five minutes after the restart.
However, with the last action of the game in the second minute of stoppage time Leonardo Blanchard, a self-declared Juve fan, headed home the equaliser for Frosinone.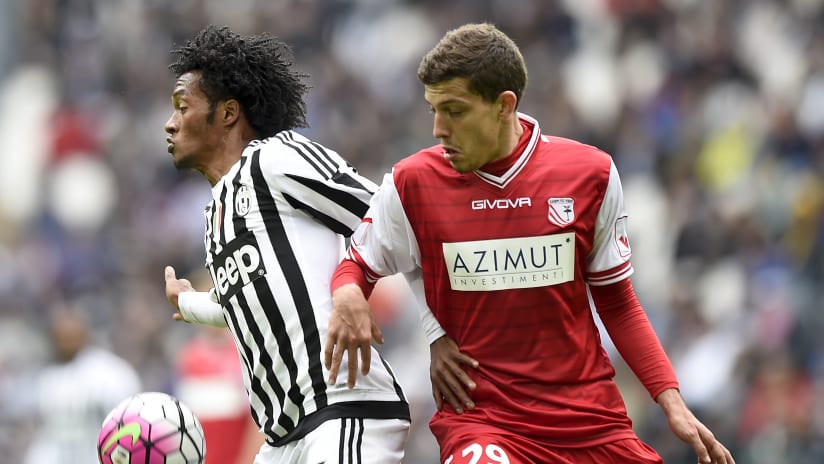 CARPI 2015-16
In the same season there was also Carpi who were debuting in the big time. When they arrived in Turin, Juve had already mathematically won the league title, while the visitors were fighting for their Serie A existence at the other end of the table.
The match was decided by a goal in each half. Hernanes opened the scoring, Zaza wrapped it up.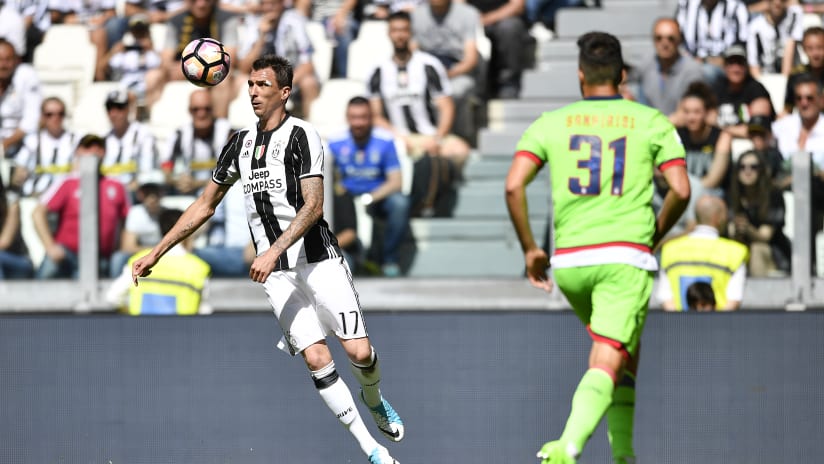 CROTONE 2016-17
It was Mario Mandzukic who paved the way for a Bianconeri victory in Juventus-Crotone, a Serie A first in season 2016-17.
It is the Croatian striker that opened the scoring in a solid 3-0 victory, with the other goals netted by Paulo Dybala and Alex Sandro. The three points allowed Juve to celebrate the sixth straight league title infront of their fans.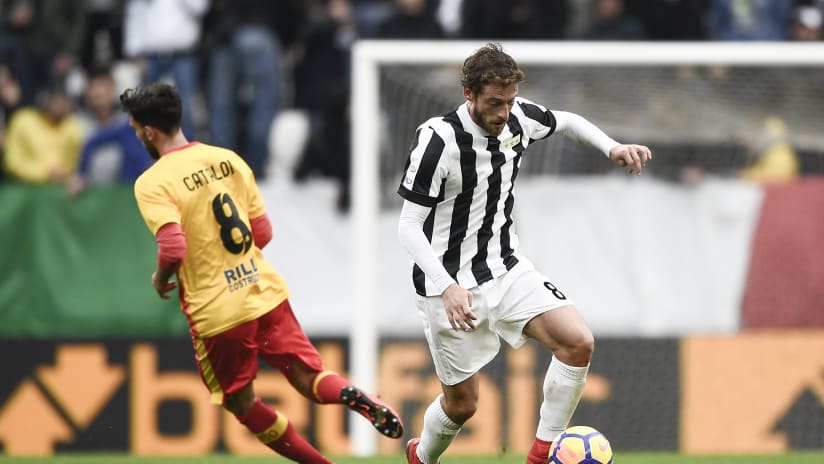 BENEVENTO 2017-18
Juventus-Benevento took place on 5 November 2017. For the club from Campania it was their first time in Serie A, for the Bianconeri it was an opportunity to celebrate the club's 120th birthday by wearing a commemorative shirt, a throw-back to those of the past.
The match ended 2-1 for the hosts despite an early fright. In the second half Gonzalo Higuain and Juan Cuadrado overturned Amato Ciciretti's 19th minute opener.