BLACK & WHITE MEMORY VAULT | Season 2021-22
BLACK & WHITE MEMORY VAULT | Season 2021-22
BLACK & WHITE MEMORY VAULT | Season 2021-22
The 2021-22 season brought a fourth place in Serie A and the certainty of Champions League football a top-four finish guarantees. Even in a year without trophies, there were matches that raised the level of emotion to that experienced in the past. Here is the season condensed into five key moments.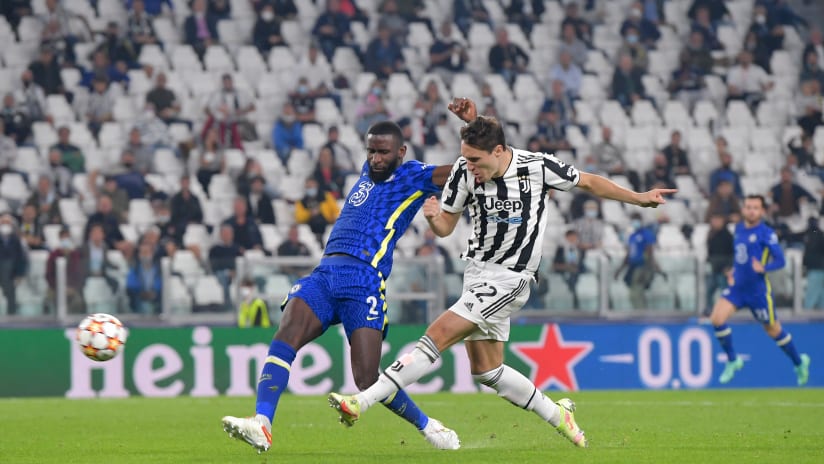 Juventus-Chelsea: il 2021 e il 2012
EUROPEAN CHAMPIONS LEAVE EMPTY HANDED
In 2012 Juventus hosted then European champions Chelsea and contributed to the London club becoming the first holders of the Champions League not to make it beyond the Group Stage. This season the Blues returned as defending champions. 10 years ago it was Fabio Quagliarella that set Juve up for success. This season it was the sharp shooting of Federico Chiesa that rewarded the Bianconeri with a precious 1-0 win.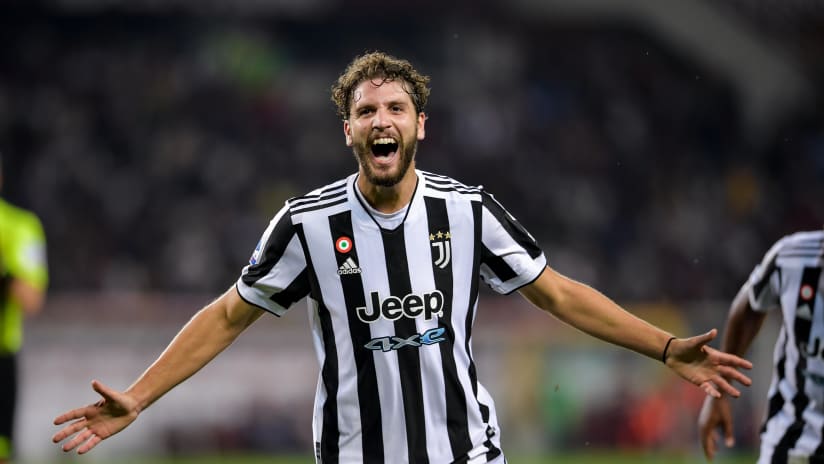 DERBY DEBUT DECIDER
The first Turin city showdown of the season was decided by a Derby della Mole debut maker, Manuel Locatelli. The midfielder's joy was uncontainable following his late winner. Strikingly, two seasons before Matthijs De Ligt enjoyed the same feeling in his first Turin derby.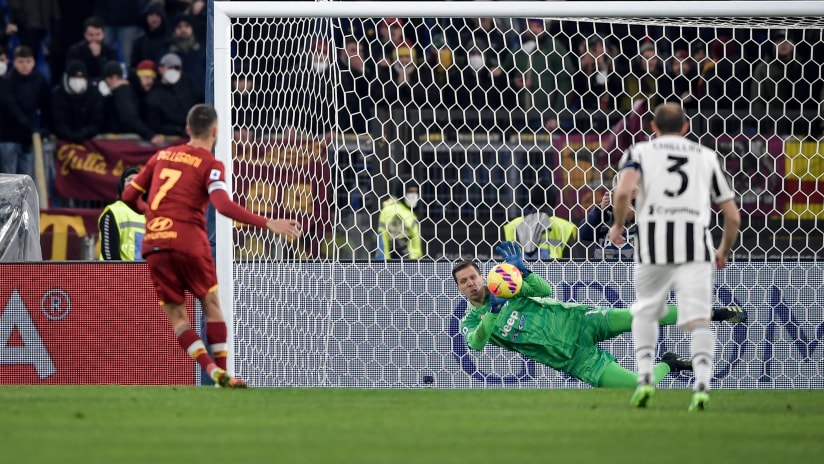 I rigori parati da Szczesny con la Roma
HOME AND AWAY SZCZESNY
The desire to get one over a former club is often only focused on strikers. However, also goalkeepers can punish an ex, and that is exactly what Wojciech Szczesny did with not one, but two penalty saves against the only other team he has turned out for in Italy, Roma. In Turin the shot-stopper kept out Giallorossi spot-kick expert Jordan Veretout. At the Olimpico in Rome he thwarted Lorenzo Pellegrini. The video is taken from The Movie, a Juventus TV production presenting inter-locking stories between past and present inside one specific match.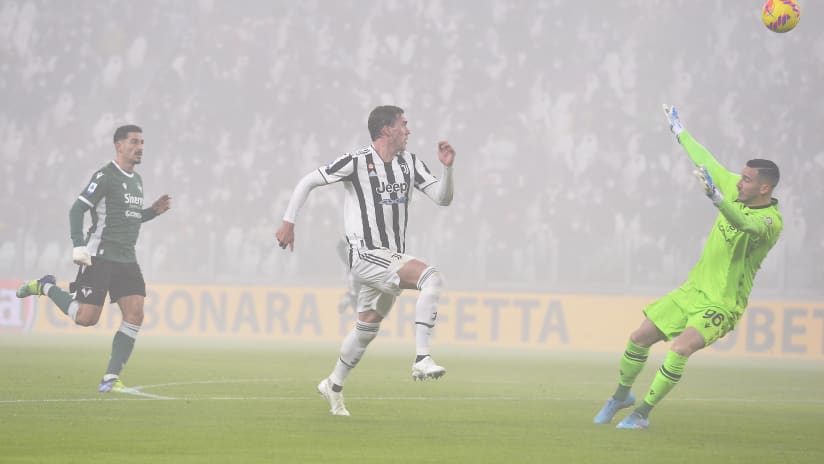 I gol di Vlahovic e Tevez all'esordio
DUSAN IN THE STEPS OF CARLOS
Great players make their mark immediately. Dusan Vlahovic brought the house down with a goal on his Juventus debut, exactly as Carlos Tevez had done eight years before.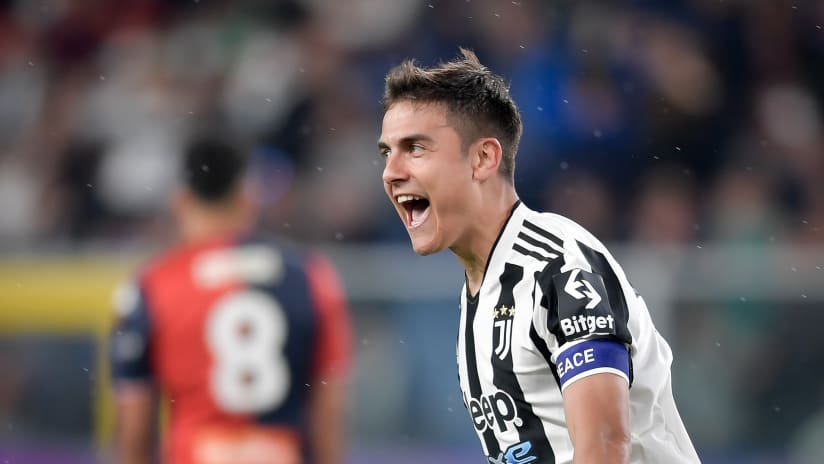 L'ultimo gol di Dybala e Baggio
TOP 10 FINISH
The end of Paulo Dybala's stay at the Bianconeri saw him end his Juve adventure with the same number of goals in black and white as Roberto Baggio. Coincidentally, both players scored their 115th, and final, goal at the Luigi Ferraris Stadium against Genoa at the same end of the ground. A similarity "written" in destiny, considering that both players scored their first goal in the Italian Super Cup.