Black & White Memory Vault | World Champs in the Derby d'Italia
Black & White Memory Vault | World Champs in the Derby d'Italia
Black & White Memory Vault | World Champs in the Derby d'Italia
Inter-Juventus on Sunday evening will, as always, have the whole planet watching on. A particular interest will be generated in Argentina, with the Qatar 2022 World Cup winners bringing three players into this Derby d'Italia: Lautaro Martinez, Angel Di Maria and Leandro Paredes.
There have been many similar evenings that have seen Bianconeri world champions take to the field at San Siro, before and after Alessandro Del Piero.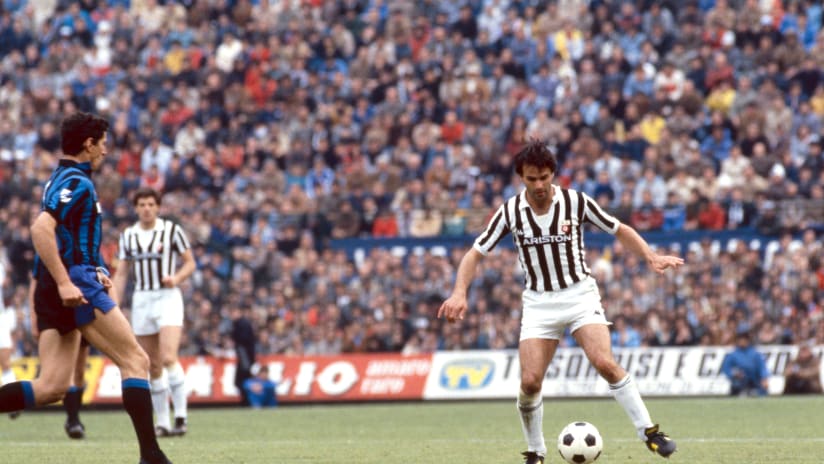 ANTONIO CABRINI
Antonio Cabrini became well known in Argentina for having been one of the two scorers – together with Marco Tardelli – in Italy's match against the Albiceleste at Spain '82.
In 1984, on the third to last matchday, Juve won 2-1 at San Siro and the full-back scored with a great shot that beat a goalkeeper that would become an international teammate, Walter Zenga.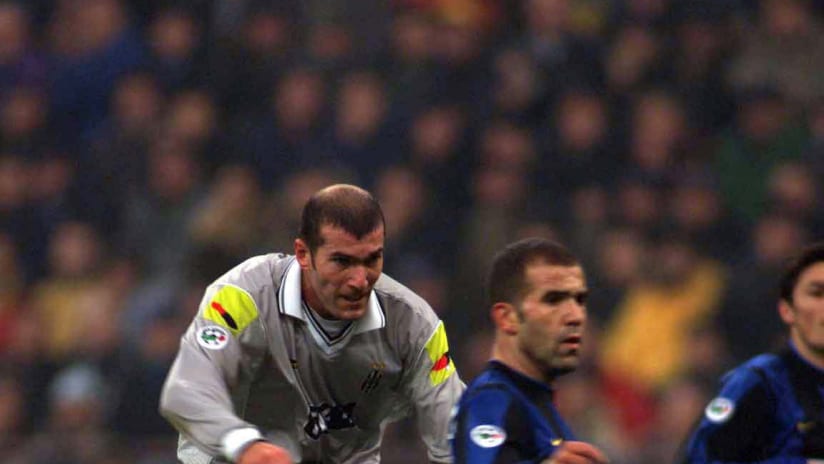 ZINEDINE ZIDANE
Two protagonists from the quarter-finals of France '98, Zinedine Zidane and Gigi Di Biagio go head on in club colours. It was DI Biagio's penalty against the crossbar that eliminated the Azzurri at the hands of the eventual winners.
The league showdown came in season 2000/01. The match finished 2-2 and both were on the scoresheet.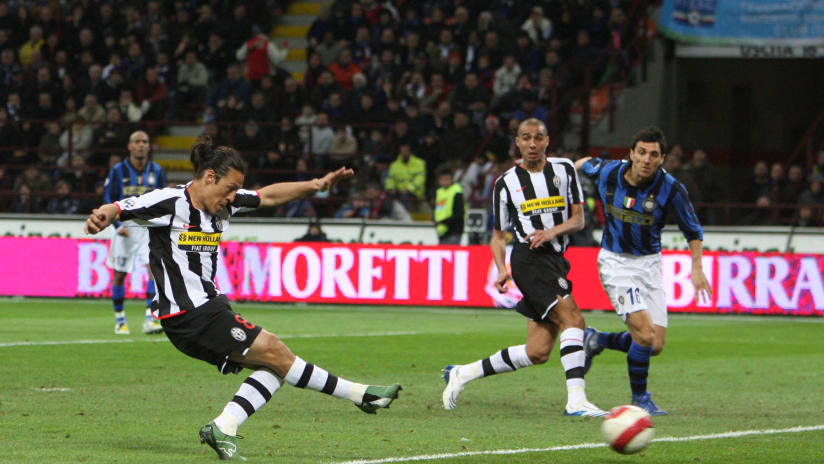 MAURO CAMORANESI
Mauro German Camoranesi scored in Inter-Juventus in season 2007/08. Next to him in the photo is David Trezeguet, who also scored that same day at San Siro.
However, the two teammates were on opposite sides two years earlier in the World Cup final in Berlin between Italy and France.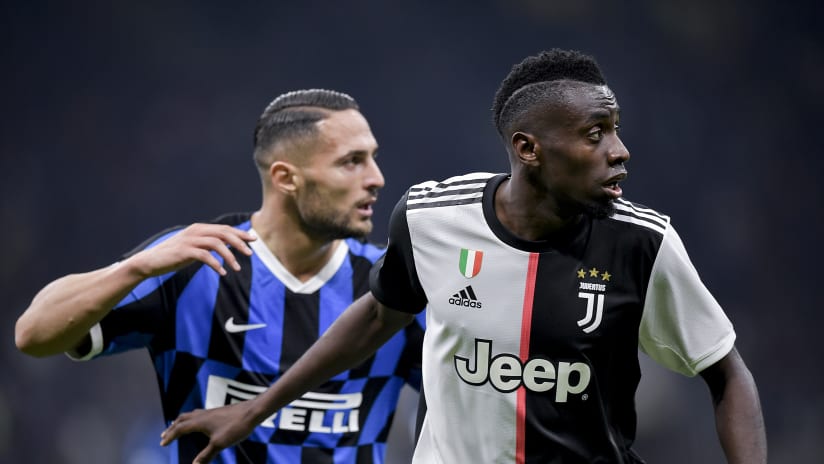 BLAISE MATUIDI
Representing Juventus for 2018 World Cup winners France was Blaise Matuidi.
The photo is taken from the Derby d'Italia played at the Meazza in season 2019/20 - the first with Antonio Conte in the Nerazzurri dugout - which the Bianconeri won 2-1 with the opening goal coming from another World Cup winner in December, Paulo Dybala.