Black & White Stories | Back from Champions League brink
Black & White Stories | Back from Champions League brink
Black & White Stories | Back from Champions League brink
Qualifying to the Round of 16 is a long shot, but history teaches us that it is still possible. The Lady has already come back from the brink twice in Europe's premier competition, in 2014/15 with Massimiliano Allegri and in 1998/99 with Marcello Lippi.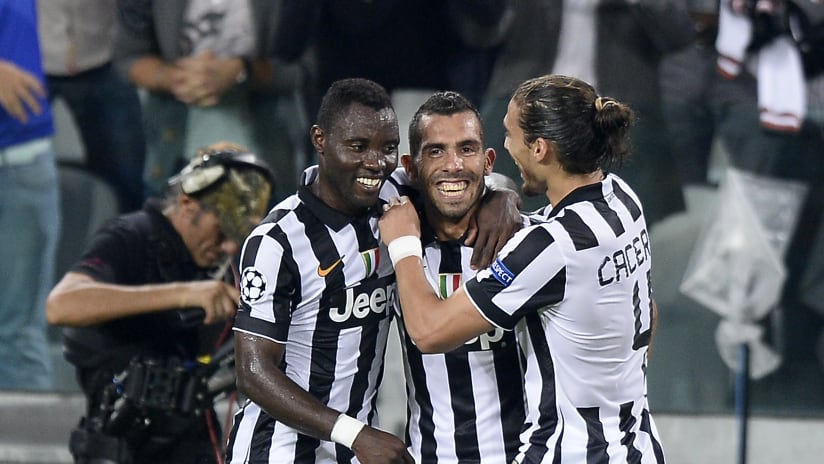 MAX'S FIRST STEP
Joy is written all over the face of Carlos Tevez as he celebrates with Kwadwo Asamoah and Martin Caceres in Juventus-Malmö. It was season 2014/15, Massimiliano Allegri's debut at Juventus.
The coach had repeatedly spoken of it being a decisive moment in the team's evolution on the European stage and after an uncertain first half, the team clicked into gear with the Argentine number 10 bagging a brace.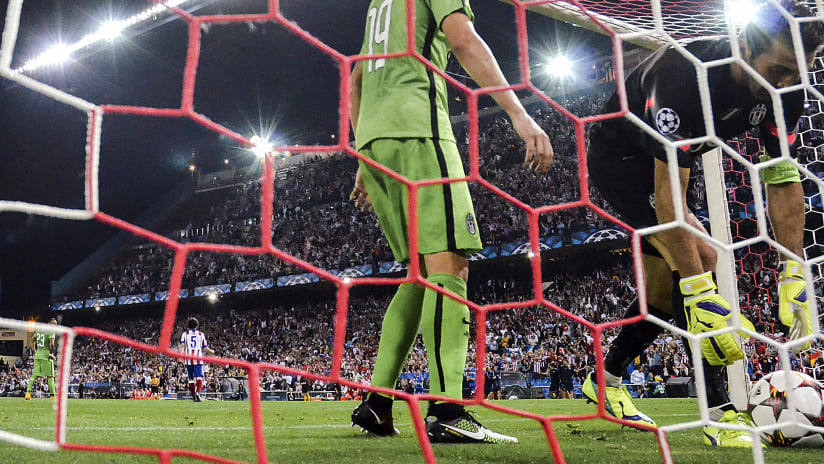 DOWN BUT NOT OUT IN MADRID
Leonardo Bonucci and Gianluigi Buffon pick the ball out of the back of the net. Fifteen minutes from time at the Estadio Vicente Calderón and Arda Turan has just scored what would turn out to be the only goal of the game between Atletico Madrid and Juve.
There was no need to hit the panic button, however. The match was an even contest, so much so that there would have been no complaints had it finished 0-0.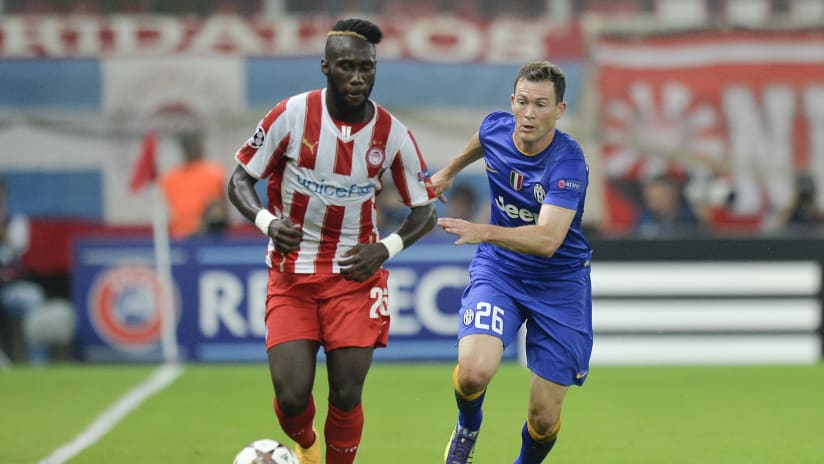 GREEK CROSSROADS
Juve reached the half-way point of the group stage after another setback. Pajtim Kasami scored the only goal of the game in Piraeus as Olympiacos collected their second win from the opening three matches.
It was the return encounter that galvanised the Bianconeri. Trailing 2-1 with half an hour to play, Juve rallied to turn things around and emerge victorious, a 3-2 victory that was not only key in going beyond the group phase, but all the way to the final in Berlin.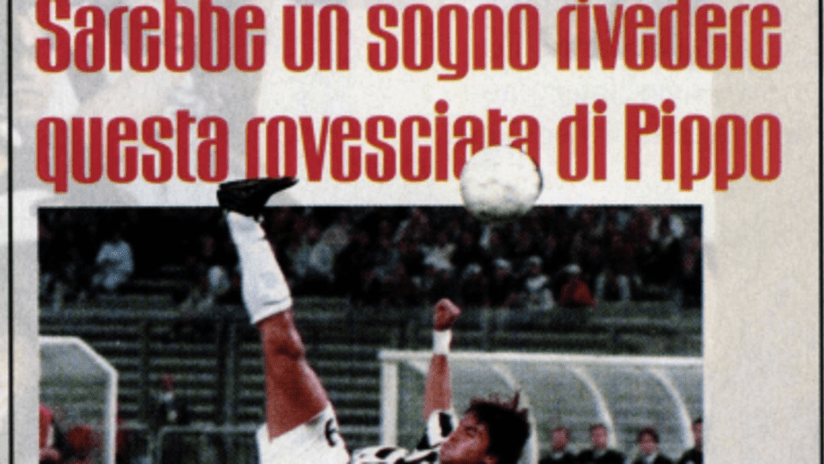 PREVIOUSLY IN 1998
In season 1998/99 the three points at the turning point were the result of three draws. Juve were held 2-2 at home by Galatasary with Filippo Inzaghi's extraordinary overhead kick opening the scoring - hence the hope in the title of Hurrà Juventus that he would repeat the feat in Turkey in the return match. The other stalemates were in Norway with Rosenborg and in Spain with Athletic Bilbao.
That was not the end of the drawing streak, however. There were two more before a 2-0 win over Rosenborg in Matchday 6 was enough to qualify on goal difference with just two points splitting the four teams, three of them tied on eight points each. The Bianconeri's European run continued all the way to the semi-final.