Black & White Stories | Germany-Italy in black & white
Black & White Stories | Germany-Italy in black & white
Black & White Stories | Germany-Italy in black & white
Germany host Italy in the Nations League tonight, which provides an opportunity to remember the impact Juventus players have made through the years in the sky blue of Italy. We start, of course, from the victory in the 2006 World Cup, celebrated at the Juventus Museum with the jerseys of two Bianconeri players that played a fundamental role in Italy reaching the final - Gianluigi Buffon with his saves and Alessandro Del Piero with the deciding second goal.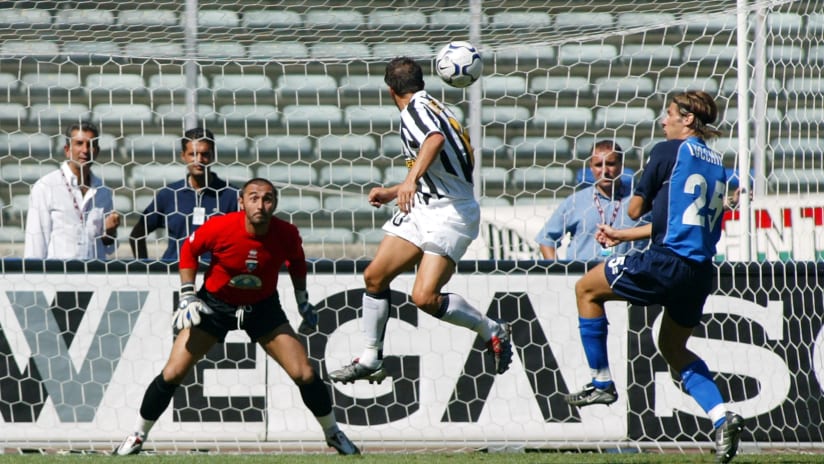 ALEX, THREE YEARS BEFORE
Three years before the 2006 World Cup, Italy played a friendly match in Germany on 20 August 2003. The Juventus presence was abundant in the 1-0 victory. From Buffon and Del Piero, who a few days later inspired Juve in a 5-1 opening day success of the Serie A season against Empoli, to Gianluca Zambrotta, Alessio Tacchinardi, Mauro Camoranesi and new signing Nicola Legrottaglie.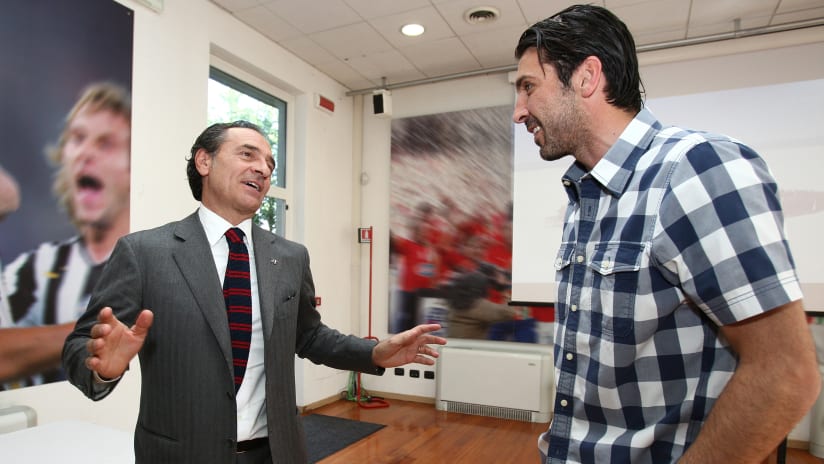 PRANDELLI'S GUARANTEE
In a photo from 2011, Cesare Prandelli is engaged in conversation with Buffon at Vinovo. Prandelli at the time was the national team coach and was in charge when Italy drew 1-1 with Germany in a friendly, which saw the Azzurri defence built around the central defensive pairing of Juve's Leonardo Bonucci and Giorgio Chiellini, in front of Buffon in goal. A year after that 1-1 draw, the two countries faced each other in the European Championships, when Andrea Barzagli joined the trio and Italy would defeat the Germans 2-1.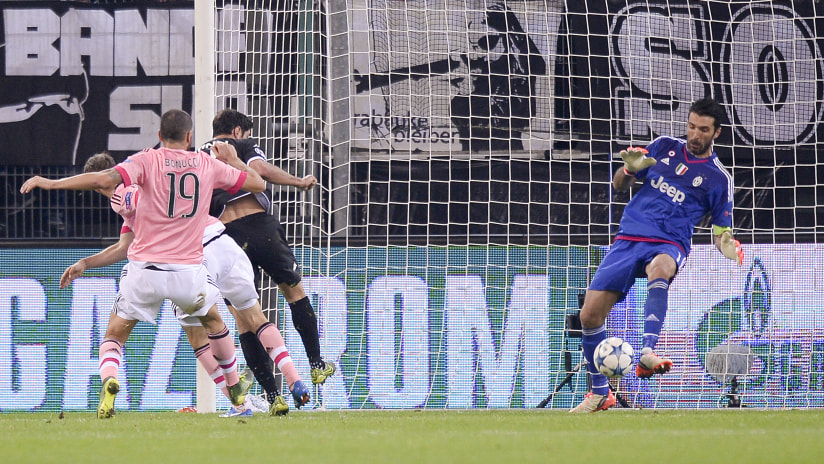 TALKING ABOUT BUFFON
Tonight Germany-Italy will be played at Borussia Park. The last time Juve took to the field at that ground was in the Champions League in 2015-16. Although Stephan Lichtsteiner scored the only goal for the Bianconeri in the 1-1 draw, it was Buffon's contribution with a string of decisive saves that was decisive.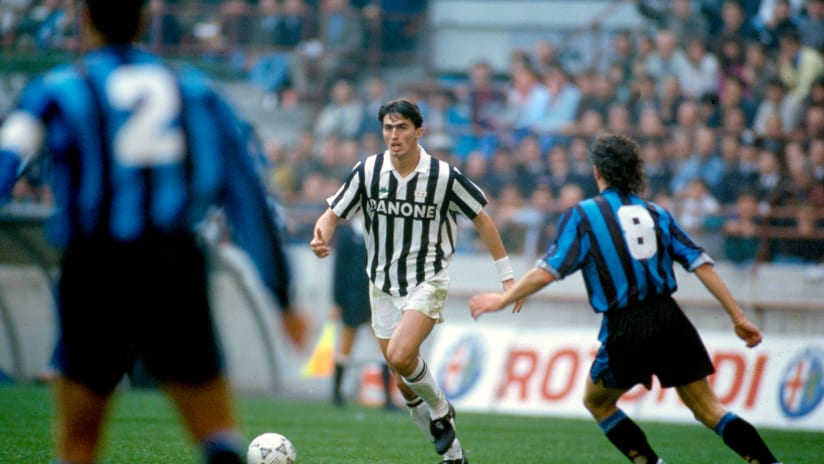 DINO SHINES IN '94
In 1994, Dino Baggio was a cornerstone of the Juventus midfield and took over the mantle of leader in the US World Cup with a series of key goals. Three months before the appointment in the States, Italy played a friendly in Germany and it was the midfielder that gave the Sky Blues the advantage, before a double from Jurgen Klinsmann, well known in Italy but at the time plying his trade at Monaco.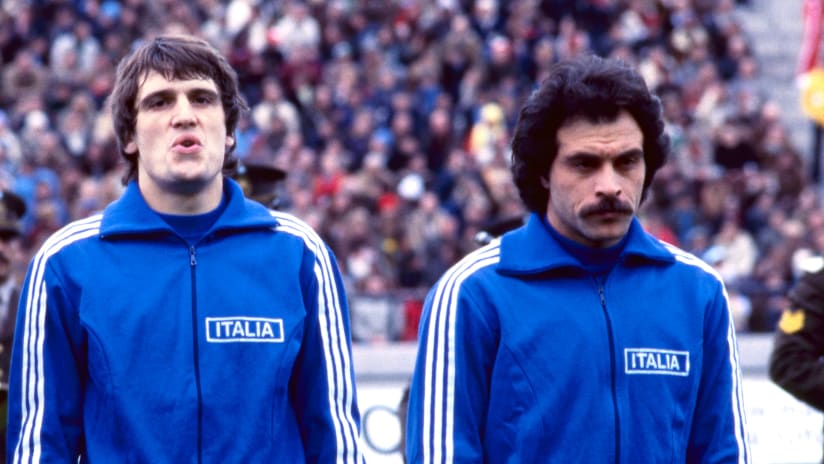 WORLD CUP '78 REHEARSAL
At the 1978 World Cup in Argentina, Italy and Germany drew 0-0 despite the Azzurri clearly dominating the match. A year earlier, they had met in a friendly, when the Germans prevailed 2-1 at home. In the photo are Marco Tardelli and Franco Causio, two of six Juventus players that appeared for Italy that match (the others were Dino Zoff, Claudio Gentile, Romeo Benetti and Roberto Bettega).