Black & White Stories | Higuain vs Sassuolo
Black & White Stories | Higuain vs Sassuolo
Black & White Stories | Higuain vs Sassuolo
Gonzalo Higuain had a soft-spot for Sassuolo, Juve's match day 34 opponents in Serie A this weekend.
The team from Emilia often found themselves on the wrong end of Gonzalo's sharp shooting. Against the Neroverdi, he scored his first double in the black and white stripes, in Turin. Away from home, meanwhile, his average was what you would expect from a great striker: three games, three goals.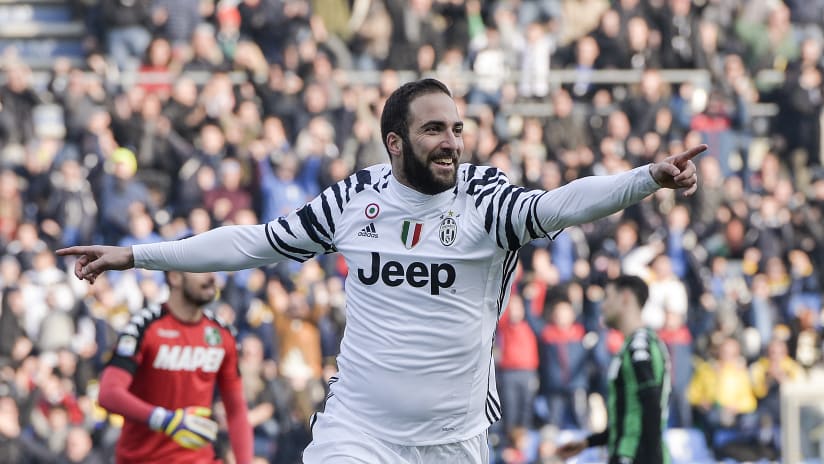 OFF THE MARK
A quick goal, just to settle in. Higuain's first Sassuolo-Juventus saw him hit the net after just nine minutes, striking the ball from a cross from Alex Sandro with the outside of his boot. It was season 2016-17, Massimiliano Allegri had just unveiled the 4-2-3-1 formation, and the Argentine showed that he felt perfectly at home with the new tactical set-up.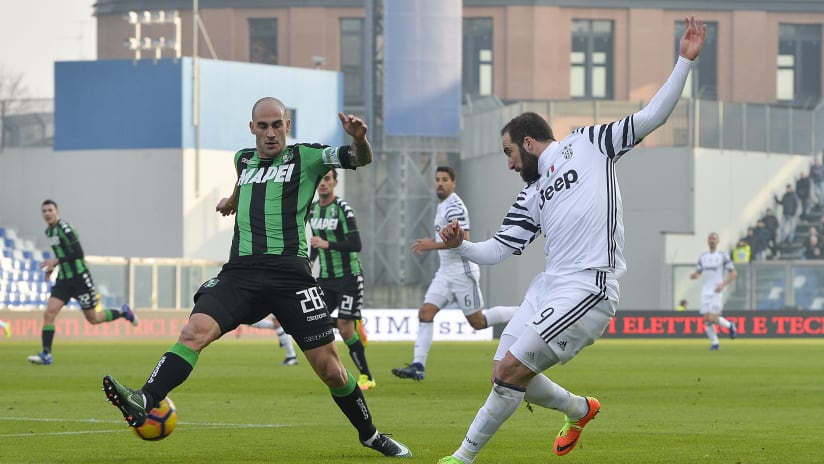 ON HAND FOR KHEDIRA
Even the move for the second and final goal saw Higuain at the centre of the action. Gonzalo pressed Paolo Cannavaro and stole the ball from the central defender before setting up Sami Khedira. The German, helped out by a dummy from Paulo Dybala, buried the chance that effectively put the match on ice even before the end of the first half.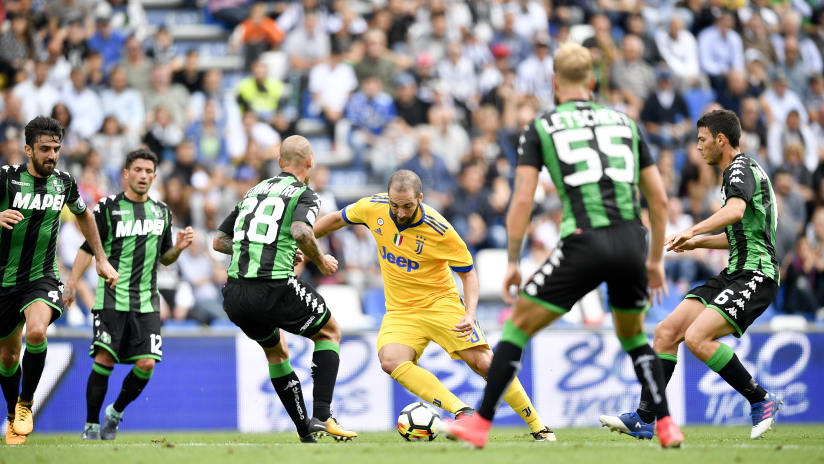 DRAWING ATTENTION
The following year Juve dominated, winning 3-1 with a hat-trick from another then-international teammate Dybala. It was at the beginning of the season and Higuain was not having the happiest of days, but how much his fame as a finisher conditioned opposition defences can be seen from the photo, where he has drawn a flock of defenders to guard over him.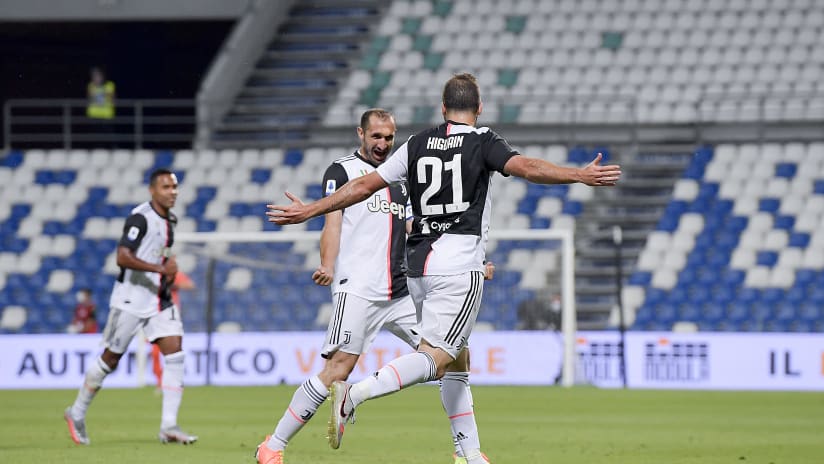 BACK ON THE SCORESHEET
Higuain's celebration with Giorgio Chiellini in an empty stadium. Sassuolo-Juventus in 2020 was played on July 15, the final day of a long season due to the long stop due provoked by Covid-19. El Pipita scored the second goal to double Juve's advantage - but this time the match was far from over, as the 3-3 final score showed.