Black & White Stories | Juve-Inter at the Stadio Comunale
Black & White Stories | Juve-Inter at the Stadio Comunale
Black & White Stories | Juve-Inter at the Stadio Comunale
Juventus-Inter is a great classic of Italian football and previous league matches are strongly in the Bianconeri's favour. Out of 89 matches, Juventus have won 61, compared to 16 draws and 12 defeats. Among some of the best Derby d'Italias are those played at the Stadio Comunale. The photos translate the enormous passion, visible just by looking at the frames of the tightly-packed crowds that left very few empty spaces in the stands.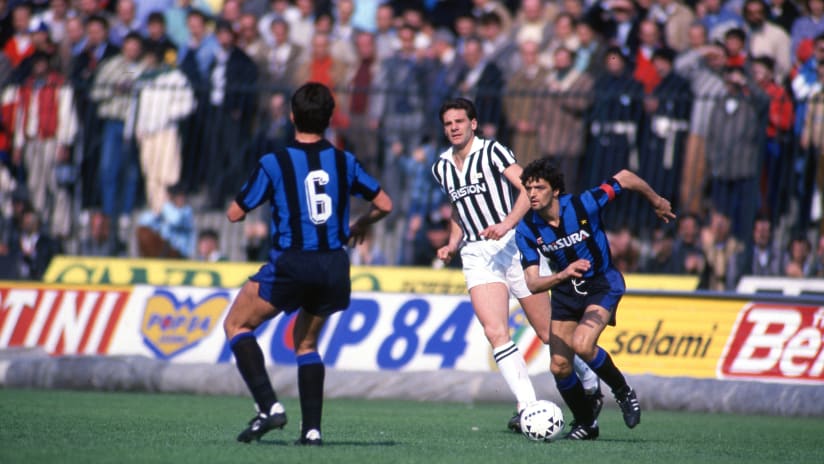 BRIO AND THE FUTURE TEAMMATE
Sergio Brio and Alessandro Altobelli would later become Bianconeri teammates. However, here we are in 1985/86 and Juve wins 2-0 with goals from Michel Platini and Massimo Bonini. Juventus are involved in the Scudetto race, the Nerazzurri are very far behind, as has been the case for most of the decade, with the exception of the start and the end.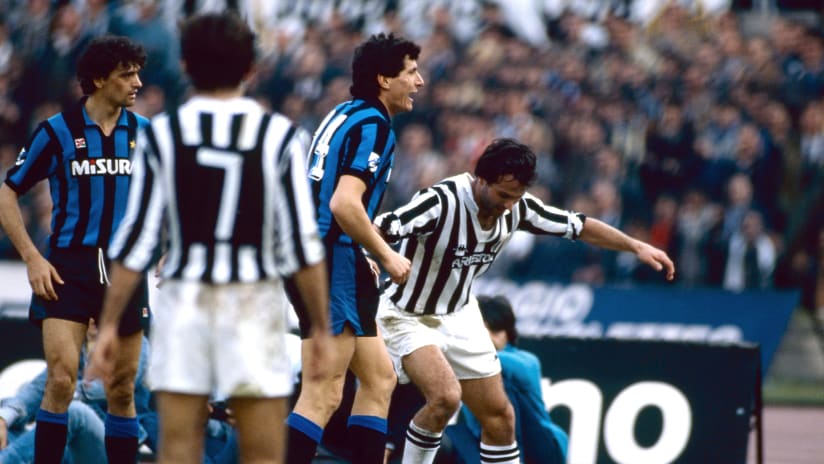 THE COMEBACK
Also in this photo you can see Spillo Altobelli. It was the Juventus-Inter of the year before and the Inter centre-forward scored, but then the hosts overturned the result as the game ended 3-1. Antonio Cabrini is on the ball, one who has experienced a lot of Derby d'Italia.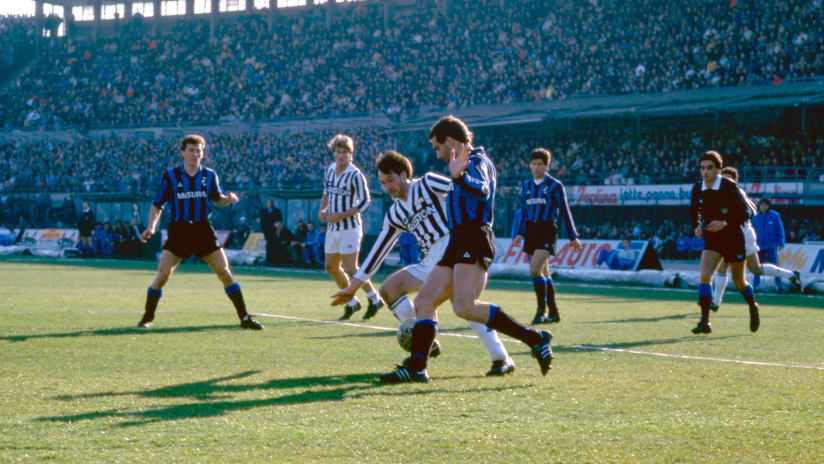 THE NUMBER 10
The afternoon sun, the crowds and a foray into the Nerazzurri area. Giuseppe Bergomi tries to counter Gaetano De Agostini and on that Sunday, in the first post-Platini year, he is the one who wears the number 10 jersey.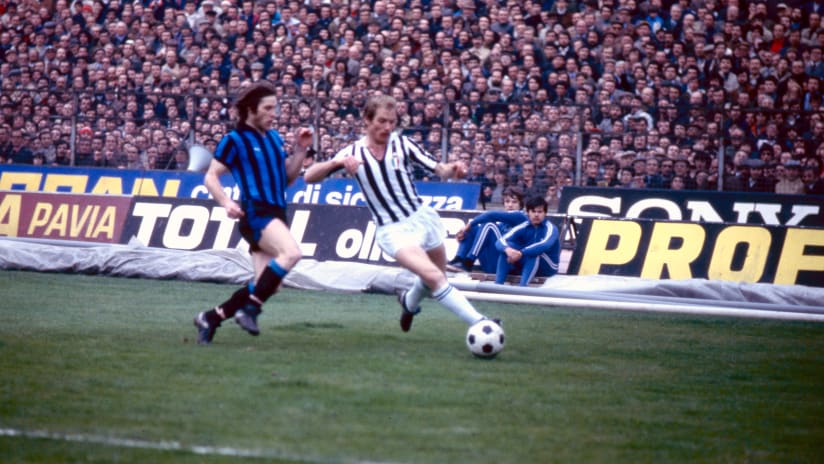 SATURDAY JUVE-INTER
It wasn't common to play Serie A matches on Saturday in the 1970s. It happened in 1978 and here we see an offensive action by Romeo Benetti. Juve play the match ahead of originally scheduled because they have to play in the European Cup on the following Wednesday, on the pitch in Bruges. Against Inter it's a tough match, going 2-0 down to the Nerazzurri but clawing it back to finish 2-2.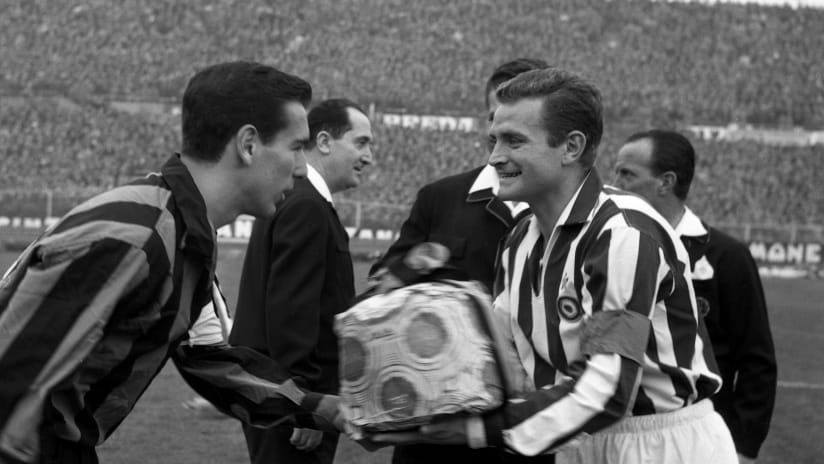 BEFORE CHRISTMAS
The two captains of Juventus and Inter, Giampiero Boniperti and Antonio Angelillo on 13th December 1959. Christmas is approaching and it is time to exchange gifts. On the pitch, Juve give the fans an early Xmas present by winning 1-0 thanks to John Charles' goal!