Black & White Stories | Malta tales...
Black & White Stories | Malta tales...
Black & White Stories | Malta tales...
On Sunday, the Italian National team will be playing in Malta for their second game in the European qualifiers. There have been 4 previous matches between the two national teams. In Malta, there are many Juventus fans and the team has played there a few times. In the photo, we can see Antonio Cabrini in a 1987 La Valletta-Juventus match, which was valid for the UEFA Cup.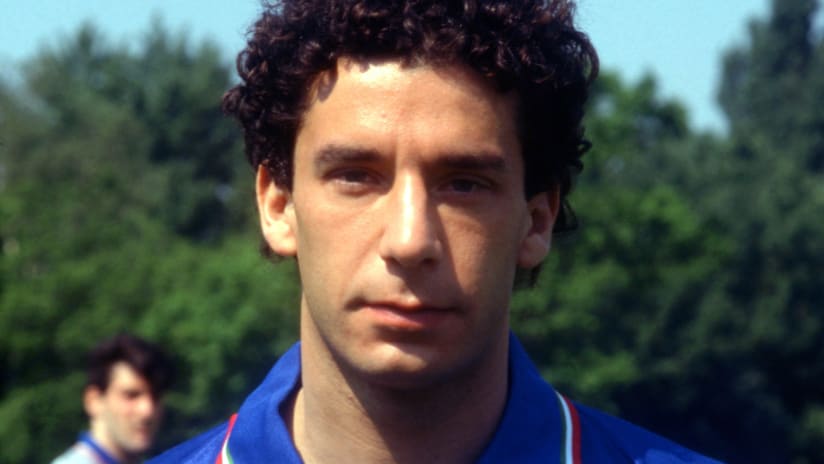 GIANLUCA SCORED
The first Malta-Italy match was played in 1986 and is one of the few matches in history in which there were no Juventus players in the national team. The situation changed in the second meeting, which took place exactly 6 years later on December 19, 1992. The coach was Arrigo Sacchi and the first goal of the 2-1 victory for the Azzurri was scored by Juventus striker Gianluca Vialli.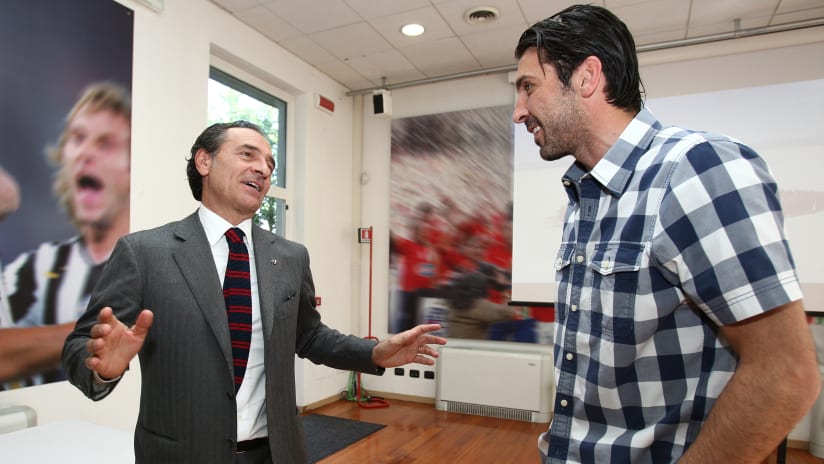 6 OUT OF 11
A photo of Buffon in conversation with coach Cesare Prandelli at Vinovo. In the Italy team that won 2-0 in Malta on March 26, 2013, the presence of Juventus players was massive, with 6 out of 11 in the starting lineup. In addition to the goalkeeper, there were Barzagli, Bonucci, Pirlo, Marchisio, and Giaccherini. Gigi made a name for himself in the 15th minute of the game by saving a penalty from Mifsud, which would have nullified the effects of Balotelli's opening goal, who went on to score a brace.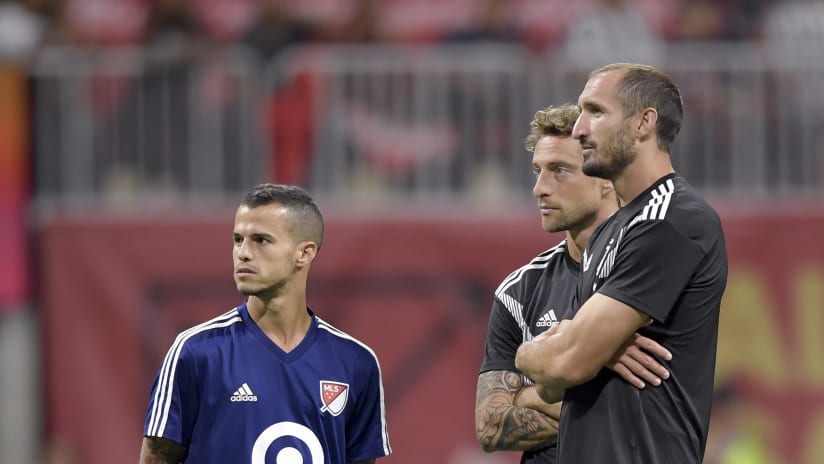 ONE YEAR LATER...
Malta-Italy is also played the following year. The Azzurri win by a narrow margin with a goal from Pellé. In the photo, there are three of the six Juventus players who make up the team between the starting lineup and substitutes: Chiellini, Marchisio, and Giovinco (the others are Buffon, Bonucci, and Ogbonna). Giorgio and Sebastian are linked by a circumstance: both hit the post in this game.