Black & White Stories: Postcards from Lecce
Black & White Stories: Postcards from Lecce
Black & White Stories: Postcards from Lecce
Lecce-Juventus has been played 16 times in Serie A. Juventus hold the advantage, having won nine of these fixtures, compared to four draws and three defeats. Alessandro Del Piero and David Trezeguet are the top scorers in this fixture, having scored two goals a-piece.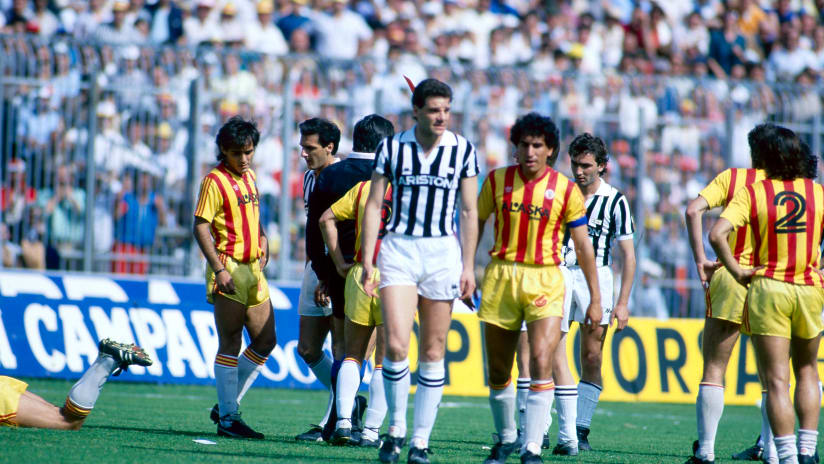 THE DAY OF THE SCUDETTO
When it comes to Juventus players born in Lecce none stand out like Sergio Brio, who was actually on the pitch, lining up against his home town club on the last day of the 1985/86 season that saw Juventus clinch the Scudetto.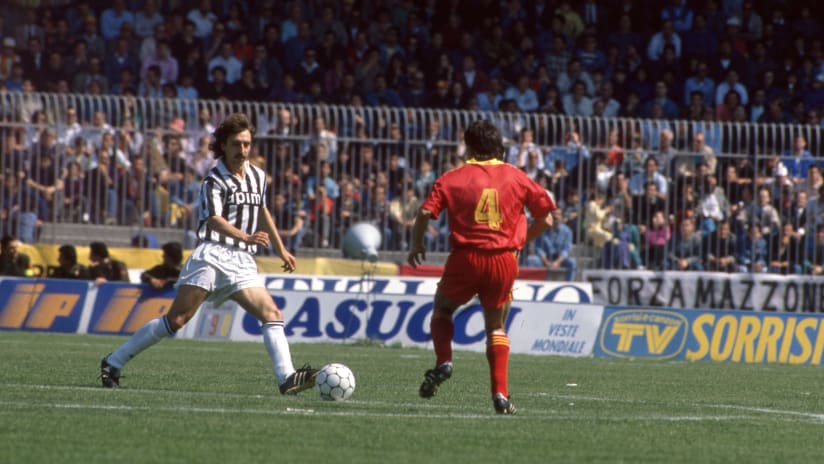 BETWEEN TURIN & LECCE
One year in Turin in Bianconero, two years in Lecce with Giallorosso. Sergej Alejnikov, midfielder of the former Soviet Union, born in Belarus, arrived in Italy at Juventus in 1989 and after just one season he moved to Salento, where he had a positive experience. Here he can be seen on the pitch in the 1989/90 game, where he was replaced at the end of the first half.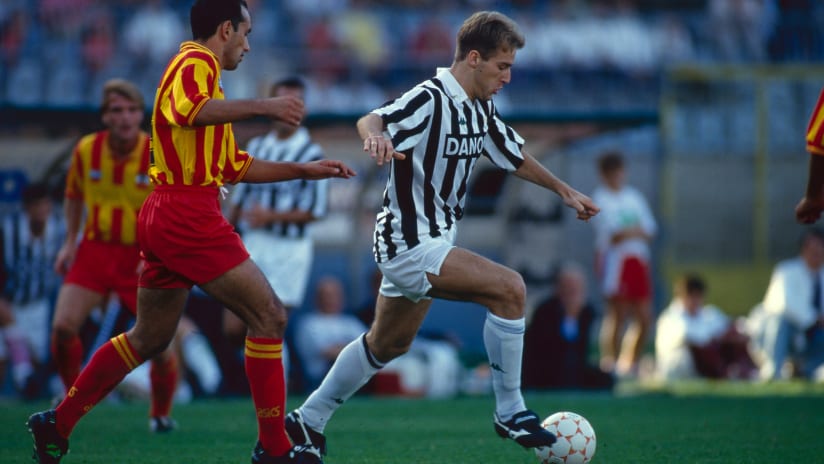 BAN'S BIG DEBUT
Zoran Ban moved to Juventus from Croatia, making his Bianconeri debut in Lecce-Juventus. There is a lot hype around him but he fails to live up to it. Following that appearance, dated September 26th 1993, Juventus manager, Giovanni Trapattoni would only go on to field him in Serie A in only one more match, against Genoa. After various experiences, following his Juventus departure in 1996, he would close his career in Puglia, at Foggia.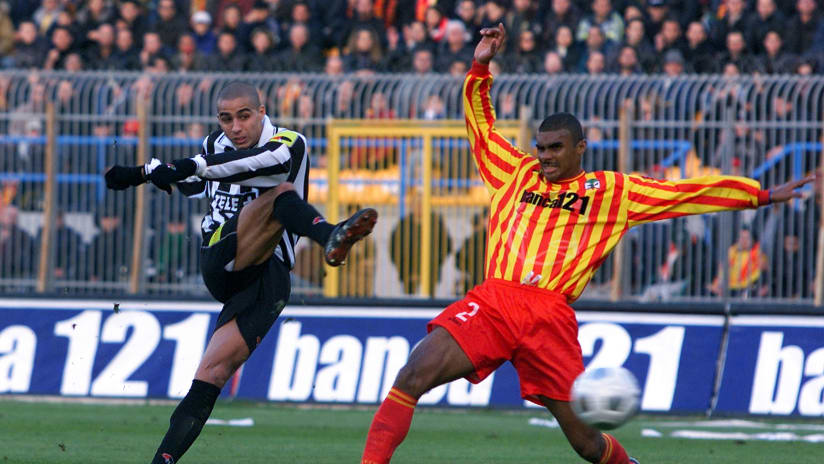 THE TWO STRIKERS
There are not many occasions that have seen Filippo Inzaghi and David Trezeguet play together. It happened in Lecce in the only season in which the two forwards were on the same team. Coach, Carlo Ancelotti put both in the starting XI and the two responded very well, both scoring - first Filippo and then David, leading Juve to a clear 4-1 victory.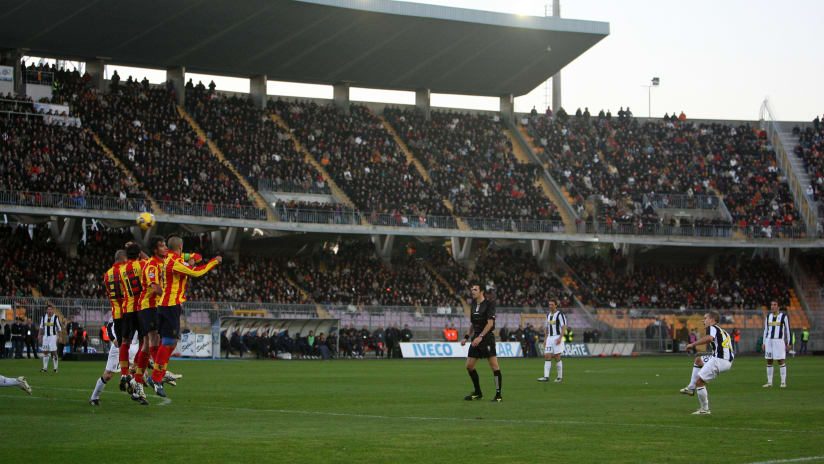 SEBA'S FREE-KICK
A beautiful photo that makes you appreciate the way in which Sebastian Giovinco moves the ball over the wall. The ball ends up in the back of the net, thanks to its unstoppable trajectory. The match was played in the 7th December 2008, Juve won it 2-1 and for Seba it is a particularly sweet shot, because it was his first ever goal for Juventus in Serie A, after the many scored in the youth sector.