Black & White Stories | Sporting-Juventus across the globe
Black & White Stories | Sporting-Juventus across the globe
Black & White Stories | Sporting-Juventus across the globe
Sporting-Juventus will be played out for the third time in the Portuguese capital. Six years ago, on 31 October 2017, Gonzalo Higuain registered his name on the scoresheet on Matchday 4 of the Champions League Group Stages. That was the only previous encounter played in Lisbon in that competition, however the two sides have faced off elsewhere. Here is the story of some of the protagonists in those encounters.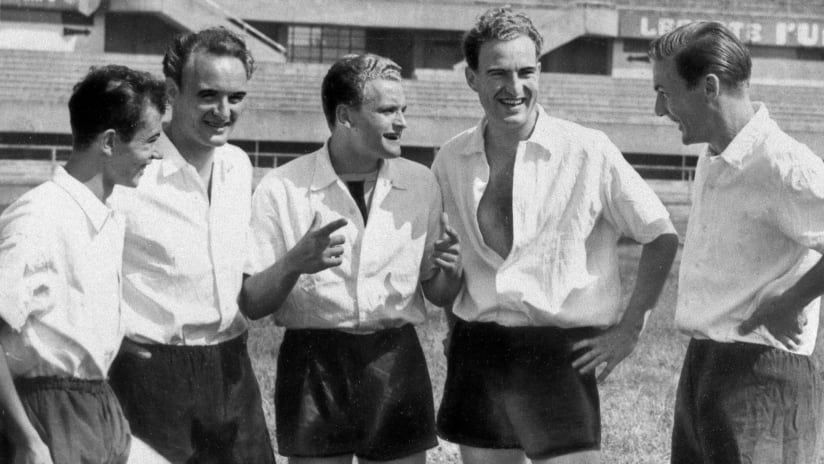 PARIS
The first meeting between the two clubs occurred in 1952 in the Latin Cup. Played in Paris, Juve won 3-2 thanks to a sublime start, with three goals in the first 15 minutes. Giampiero Boniperti scores the opener, Karl-Aage Hansen (second from left in the photo above) doubles the lead before Pasquale Vivolo adds a third.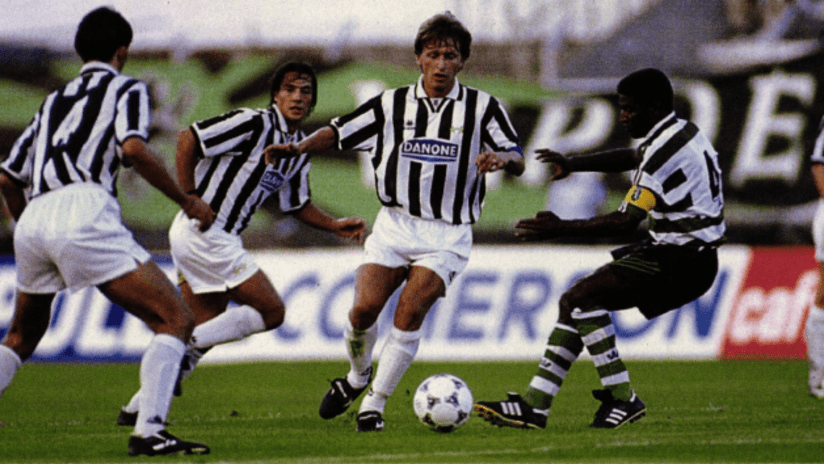 LISBON
The very first Sporting-Juventus played in Lisbon dates back to the summer of 1994. Marcello Lippi had just arrived on the Juventus bench and among the Portuguese there is a 21-year-old with high hopes called Luis Figo. The friendly match ends 1-0.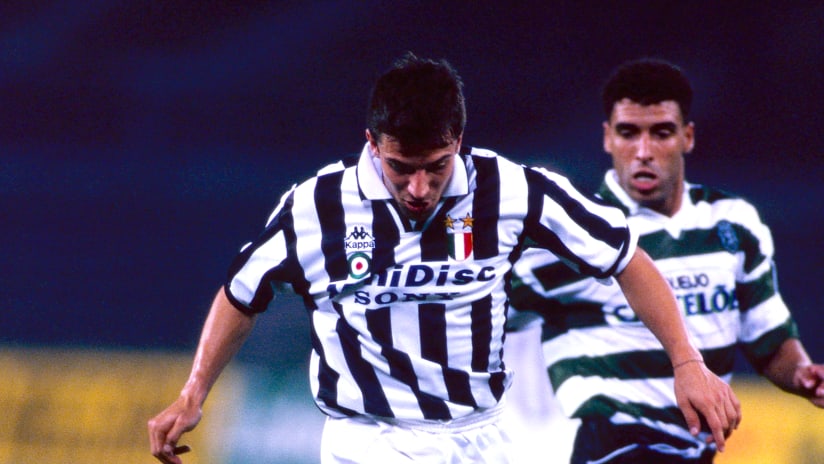 TURIN
The two sides meet again a year later, this time at Stadio Delle Alpi. This time there is a new addition on the black and white kit: the Scudetto that has just been won. The result is identical to that of the previous year, Del Piero misses a penalty, but losing brings good luck: this Juventus will go on to win the Champions League.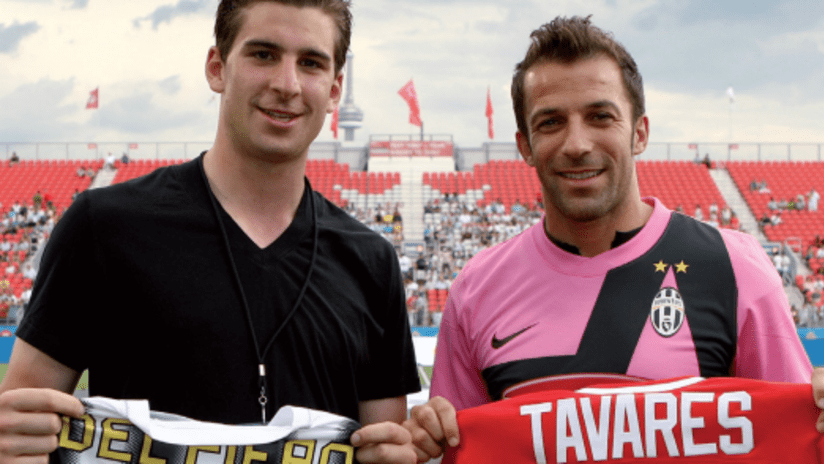 TORONTO
A good few years pass before facing off in Toronto with Alessandro Del Piero still on the field. Before the match he had the opportunity to meet an ice hockey champion, John Tavares (pictured above). The Juventus captain himself found the back of the net in the match which ended 2-1 for Sporting. But even in that case, the summer defeat becomes the start of an extraordinary period: Conte's Juve will win the first of their three championships together.