Black & White Stories | Tardelli vs Cagliari
Black & White Stories | Tardelli vs Cagliari
Black & White Stories | Tardelli vs Cagliari
In the early 1980s, Marco Tardelli was undoubtedly the best mezzala midfielder in circulation. An evaluation that goes beyond the confines of Italian football, as his goal, and iconic celebration, in the 1982 World Cup final bears witness. Over the same period on the domestic front, Tardelli scored in two matches for Juventus at Cagliari, another demonstration of his decisiveness.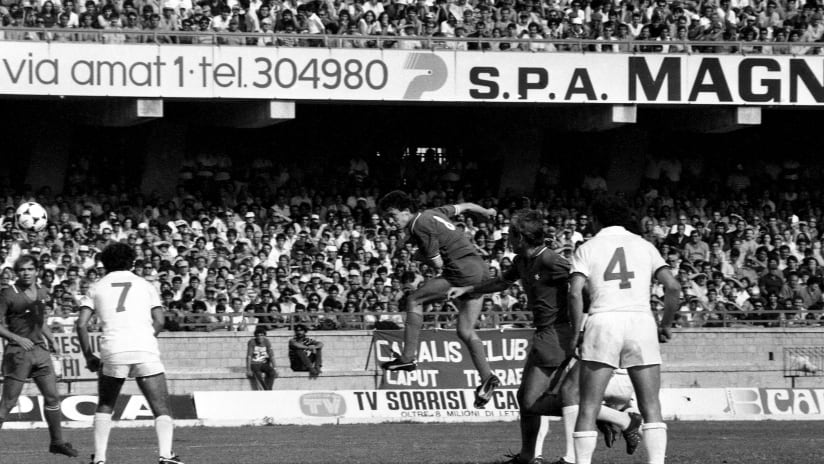 CURTAIN RAISER
Cagliari welcomed Juventus to Sardinia in the opening match of season 1980-81, a tournament that led to the Lady obtaining a 19th scudetto. Although the championship kicked off relatively late, in mid-September, the heat on the sunshine isle was still torrid - temperatures that did not help recent signing Liam Brady acclimatise. But, while the Irishman - the first foreign player to don a Juventus shirt since the 15-year ban on signing foreigners was lifted - gasped for air, his midfield teammate was full of running. The match was decided in the first half. Tardelli replied to the islanders' opener by displaying his aerial prowess with a header into the bottom corner from a Franco Causio free kick - his first goal since deciding the bruising battle in the European Championships for Italy against England in Turin earlier that summer.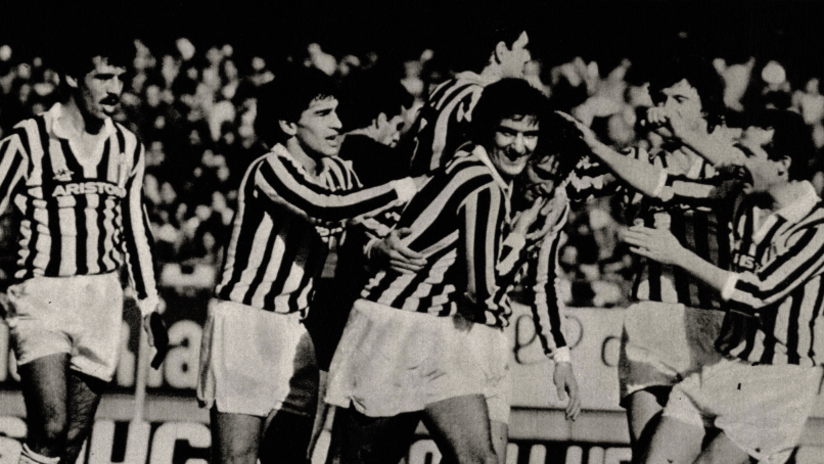 HISTORY REPEATING
Also the following season, in 1981-82, Tardelli's name was on the scoresheet when the Bianconeri travelled to Sardinia. In the above photo, Marco is congratulated by Gaetano Scirea and Liam Brady among others after scoring what would prove to be the only goal of the game. There was a striking familiarity to the goal, again heading home a free kick against the same goalkeeper, Roberto Corti. There were some differences, however. This time, the cross was delivered by Antonio Cabrini, and with an acrobatic diving header placed the ball into the left rather than right corner of the net. That was the first of consecutive league goals for Tardelli as the following week he scored the opener in a remarkable 4-2 Derby della Mole triumph.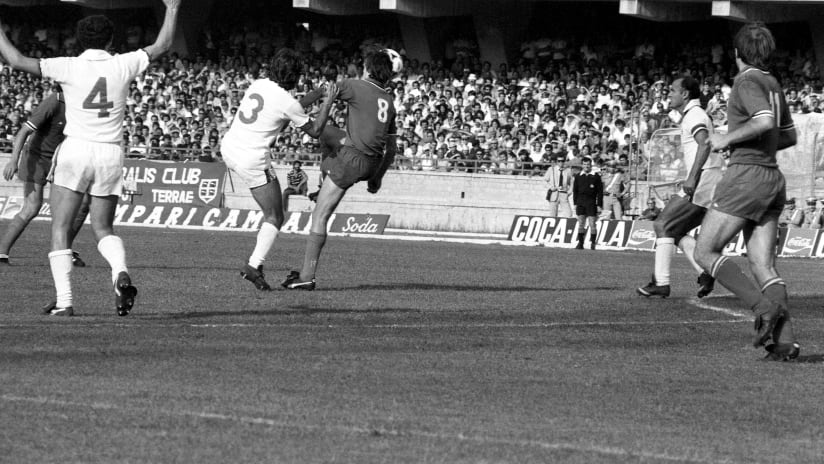 TOP OF THE WORLD
However, Tardelli would find the net just twice more before the end of season 1981-82 - a campaign that brought a 20th league title and emblazoned a double star on the shirt. The previous and successive campaigns the all-round midfielder found the net eight times in all competitions, but it was in 1982 that his goals on the international scene would grab headlines around the globe. In Espańa '82, goals against Argentina and West Germany contributed to Italy's rise to the summit of world football.