Black & White Stories | Udinese-Juventus
Black & White Stories | Udinese-Juventus
Black & White Stories | Udinese-Juventus
The have been 48 league meetings in which Udinese have hosted Juventus, with the record books noting 28 victories for the Old Lady, six wins for the hosts and 14 draws. Three of these were high-stake encounters played towards the end of the season, the most memorable being that of 5 May 2002, which brought to a climax one of the most exciting Scudetto races in the history of Italian football.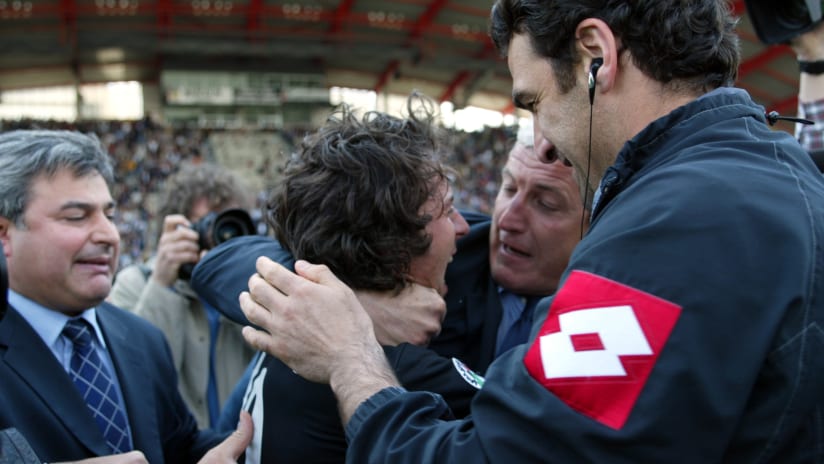 JUBILANT SCENES
David Trezeguet and Alessandro Del Piero: it's the two of them, who together accounted for 40 league goals scored across the campaign, that registered their names on the scoresheet early on to secure the eventual 2-0 victory over Udinese in the final fixture of the 2001-02 season. The rest of the match was an emotional roller coaster as the bench and fans alike tied every means possible to keep track of the score at the Stadio Olimpico, where league leaders Inter suffered a 4-2 loss to Lazio. The result meant Juve leapfrogged their rivals to claim league honours, one of the most memorable endings to a domestic campaign, which lead to an eruption of celebrations at the final whistle from Marcello Lippi's men.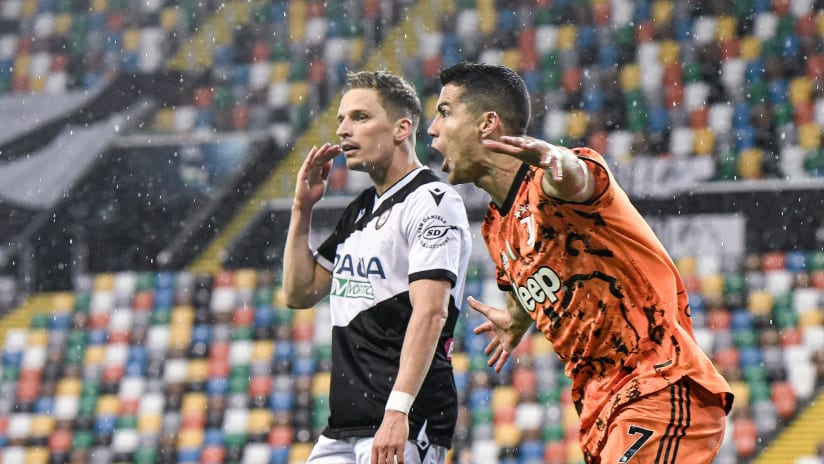 NUMBER SEVEN
Juventus' last victory at the Friuli Stadium was on May 2, 2021. It was played with just four matches left in the season, with the Bianconeri in search of maximum points to secure a spot in the following season's Champions League. With just seven minutes left on the clock, it was hosts Udine that held a 1-0 lead, but at that moment another 7, one of the most famous in the world, took matters into his own hands to turn the situation around.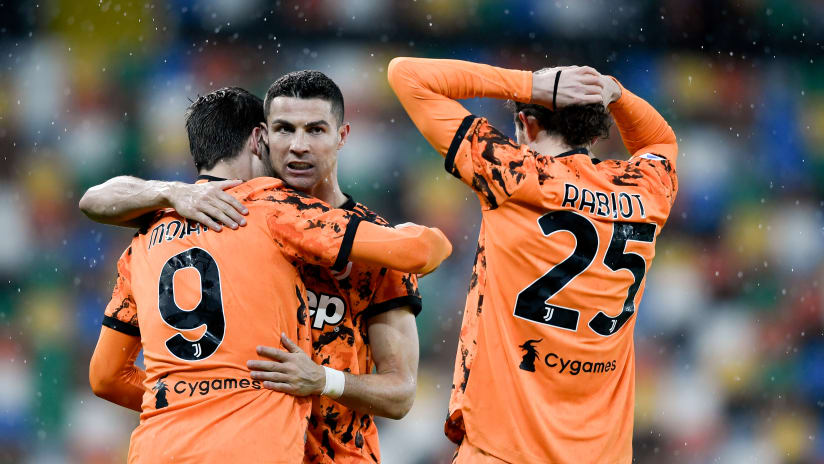 Keeping his cool from the spot, Cristiano Ronaldo stepped up and mades no mistake to make it 1.1. And with just one minute left before the 90 was up, the Portuguese forward had turned the game on its head, connecting with an Adrien Rabiot cross to head home the winner and earn the visitors a full quota of points in Friuli.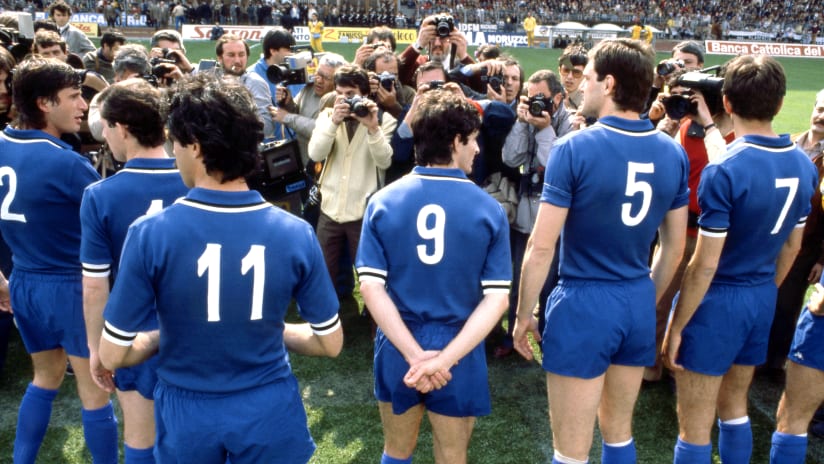 PABLITO'S RETURN
A historic photo, which kick-started the best period in Paolo Rossi's professional career. It was again 2 May, this time the penultimate day of the 1981-82 championship, which would culminate with a second star stitched on the black and white jersey. After a two-year hiatus, Pablito returned to the pitch, with Enzo Bearzot - the national team coach - watching on in the stands, as he considered his options for his 1982 World Cup squad. The match ended 5-1 in favour of Juve, the number 9 scored, and everyone knows how the story ended in Spain.