Black & White World Cup Stories | Cabrini in '86
Black & White World Cup Stories | Cabrini in '86
Black & White World Cup Stories | Cabrini in '86
Antonio Cabrini is one of the very few players to have made his national team debut at a World Cup. It was 1978 and the Juventus left-back was 20 years old when he made his Azzurri bow against France in the opening game, which ended 2-1 to Italy.
In 1982, he "graduated" to becoming a World Champion in Spain and then played his final tournament in 1986 in Mexico, at the end of the last season in which he won a trophy with Juventus.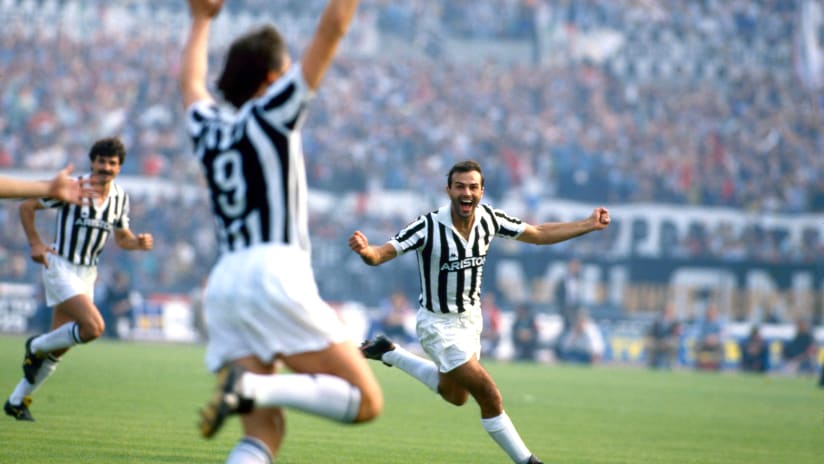 WORLD CHAMPION
In the 1985/86 season, Antonio Cabrini was a reigning world champion with the national team and also repeated that triumph at club level by winning the Intercontinental Cup in Tokyo with Juventus. Here we see him with Aldo Serena, one of the new additions to the Juventus team, who also was part of the Azzurri squad that headed to Mexico, but didn't play in any of Italy's four matches.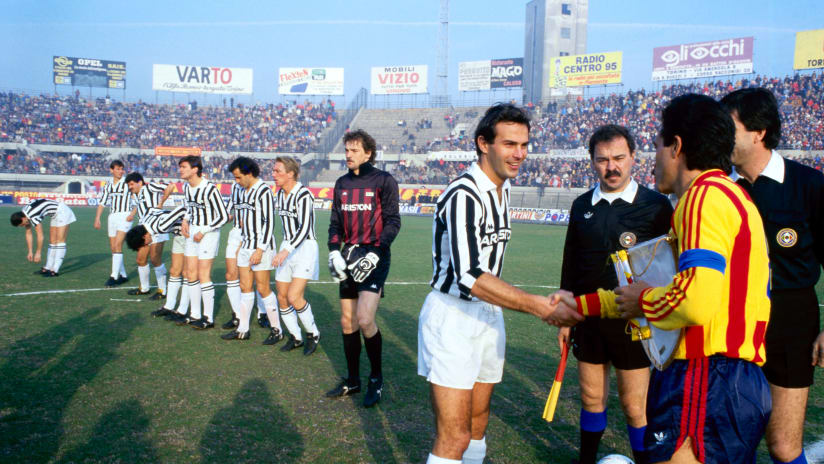 CABRINI & CARUSO
Halfway through the 1985/86 season, Juventus-Lecce has Cabrini and Franco Causio as captains, also known as Bell'Antonio and Barone. Together they shared years of Juventus and two World Cups, both with the manager at the time, Enzo Bearzot.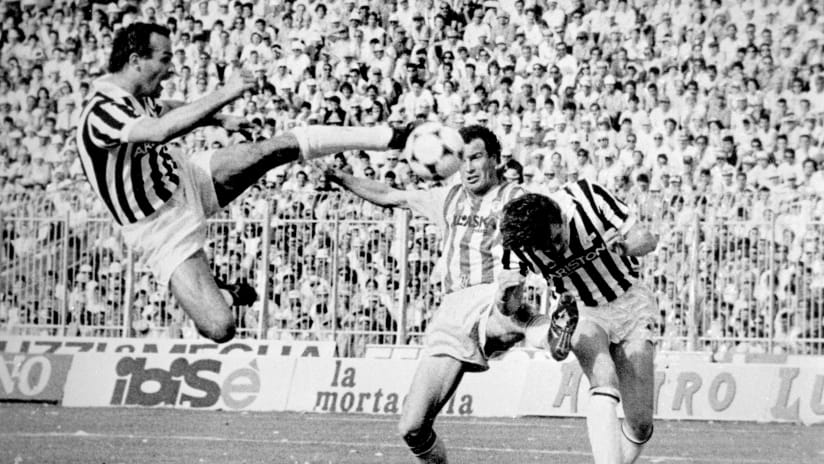 THE SCUDETTO GOAL
Cabrini arrives in Mexico with morale high following the Scudetto that he won, his sixth with Juventus. He crowned it with an amazing acrobatic goal in Lecce on the last day, but unfortunately the effects of a long season were telling on the national team, who didn't shine at the 1986 World Cup.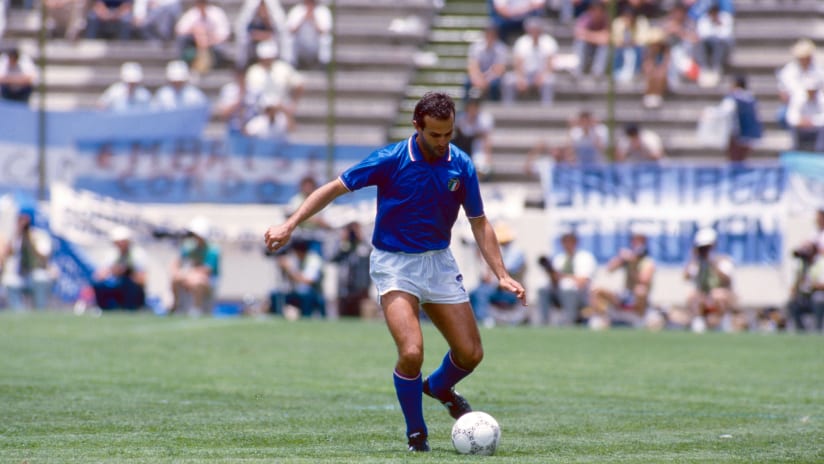 LE WINNING ROI
The Mexican adventure lasts four games, with Cabrini playing in all of them. The group stages sees Italy draw 1-1 with both Bulgaria and Argentina, before just beating South Korea 3-2. The knockout rounds begin with France-Italy and the winner is Le Roi, Michel Platini, whom would spend a further year at Juventus. After the World Cup, Antonio would play five more games with the national team, all wearing the captain's armband, until ending his Azzurri career in October 1987.