Black & White World Cup Stories | Pirlo's 2014
Black & White World Cup Stories | Pirlo's 2014
Black & White World Cup Stories | Pirlo's 2014
A world champion with Italy in 2006, Andrea Pirlo had two important experiences in the national team as a Juventus player. Former Juventus midfielder, Cesare Prandelli was the man in charge of the Azzurri's runner-up finish in Euro 2012 and then led Italy to Brazil in 2014, the last World Cup to date that the country has taken part in.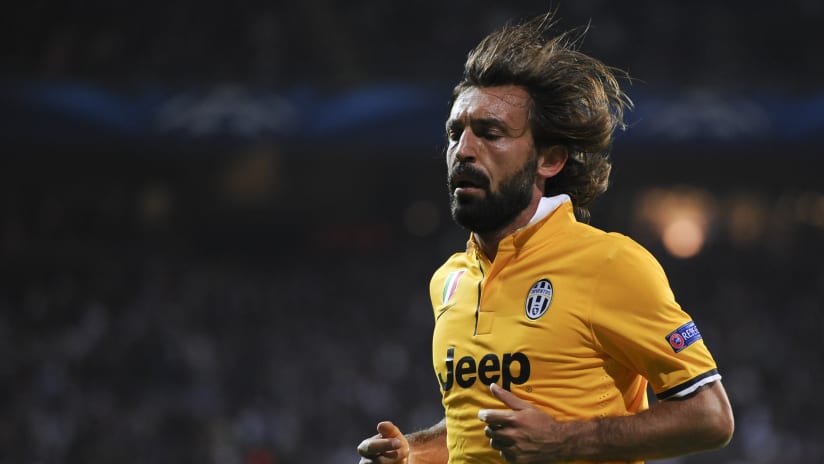 THE THIRD YEAR
The 2013/14 season is the third out of fours seasons that Pirlo served at Juventus. The numbers tell of a player who got even better as he got older, playing 45 games and scoring six goals, his best seasonal return in Bianconero.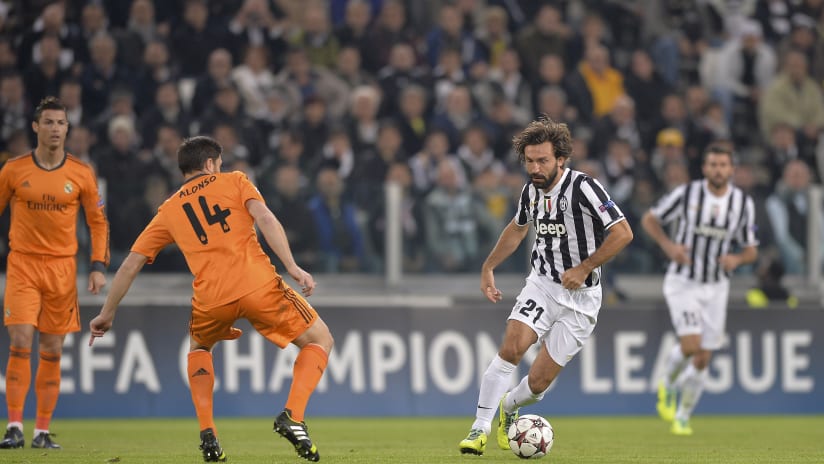 THE GENIUS
The whole world appreciates the Juventus maestro. Here we see him in the Champions League, in Juventus-Real Madrid against his counterpart, Xabi Alonso. Andrea will show up at the World Cup with a stroke of genius in the opening match against England, making the feint that allowed Claudio Marchisio to open the scoring with a strike from distance.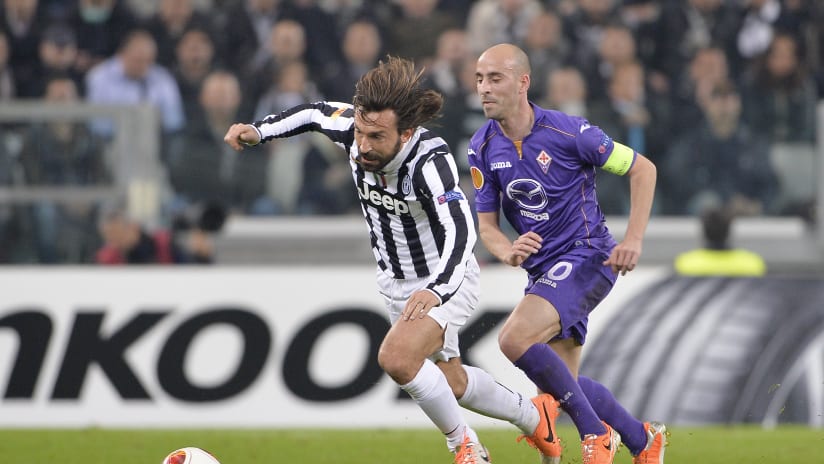 THE CROSSBAR
One of the masterpieces of the year is the free-kick in Florence that secures the Old Lady's passage in the Europa League. In Brazil, another of his famous free-kicks, surprises the England goalkeeper, Joe Hart but ends up hitting the crossbar.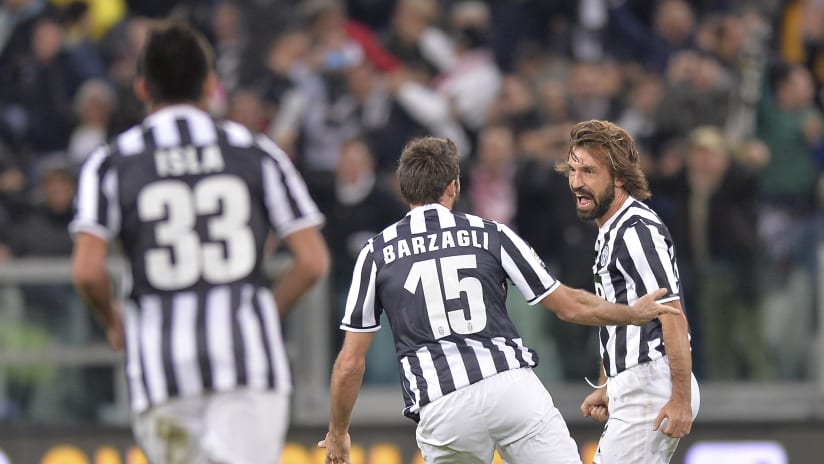 THE BEST OF ITALY AT THE WORLD CUP
Italy would go out in the group stages. After victory over England, the defeats against Costa Rica and Uruguay are decisive. But Pirlo, who helped dragged Juve to their third-consecutive Scudetto is certainly Italy's best player of the tournament, as well as the most dangerous. The number of fouls suffered against Uruguay in the final game proves this, with La Celeste being forced to illegally bring him down five times, none of the other Azzurri players are given this treatment.