Black & White World Cup Stories | Szczesny's penalty saves
Black & White World Cup Stories | Szczesny's penalty saves
Black & White World Cup Stories | Szczesny's penalty saves
In an image of the past that can tell a story of the present. In this Juventus-Barcelona game two seasons ago there are four players visibile who help tell the story of World Cup 2022 Qatar: Wojciech Szczesny with the ball in his grip, the great hero of Poland with two penalties saved so far in the competition. Lionel Messi, the icon who yesterday saw his penalty saved by the Juventus goalkeeper. Adrien Rabiot, Tek's next opponent in the Round of 16. Finally, Leonardo Bonucci, to remember the great absence of European Champions, Italy from the World Cup.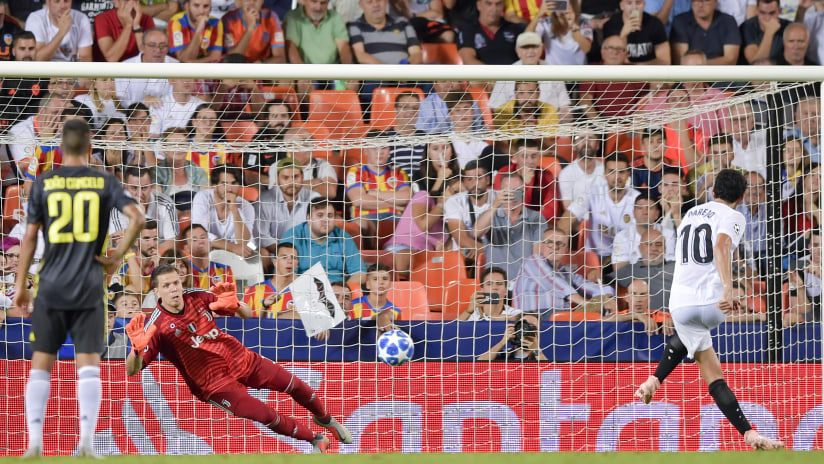 THE FIRST PENALTY SAVED
Szczesny has already saved eight penalties with Juventus, a sequence that began in Valencia, in the UEFA Champions League, when he stopped the spot kick from Dani Parejo.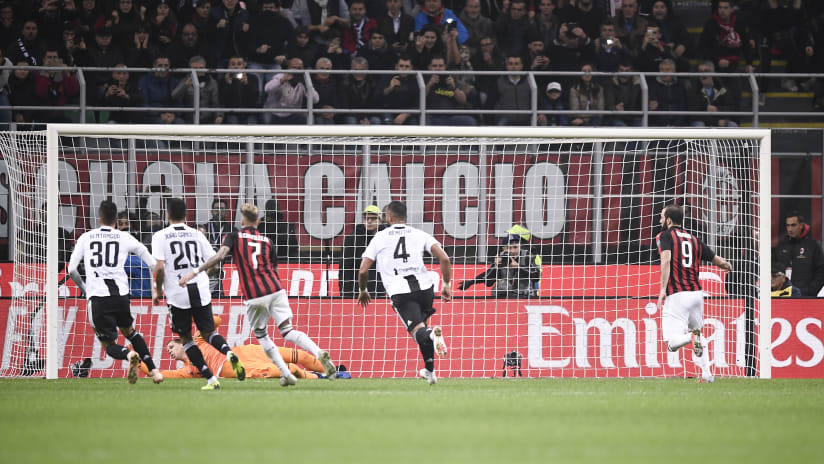 THE ARGENTINE PENALTY
It's nothing new for Szczesny to save a penalty from an Argentinian player, and it happened for the first time in Serie A against a former teammate in Milan-Juventus. You would imagine that Gonzalo Higuain must have thrown a lot at him in training, and Tek proved here that he has learned from those lessons.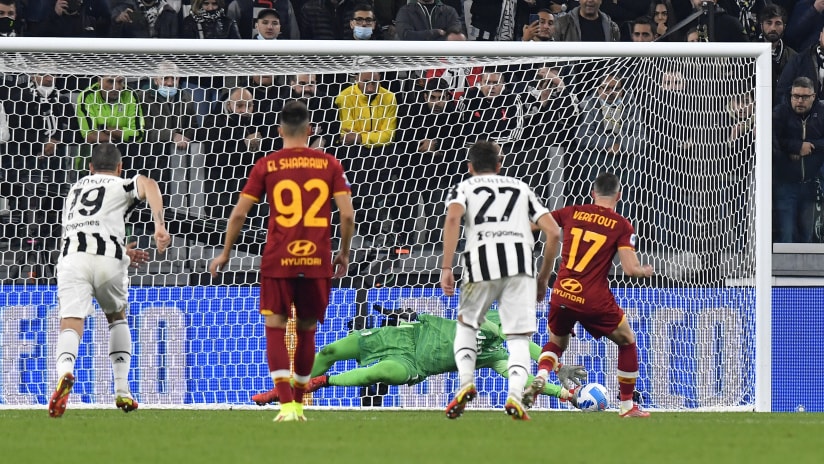 THE LAW OF THE EX
Usually, the law of the ex reserved with regards to goals scored by former players. However, Szczesny made it applicable also to goalkeepers, with two penalties saved in both Juventus-Roma matches last year. In the first game at the Stadio Olimpico, the decisive spot kick was saved from Jordan Veretout (in the photo), whilst the game in Turin at Allianz Stadium, saw Szczesny foil Lorenzo Pellegrini. In both cases they were feats that had a decisive impact on the result.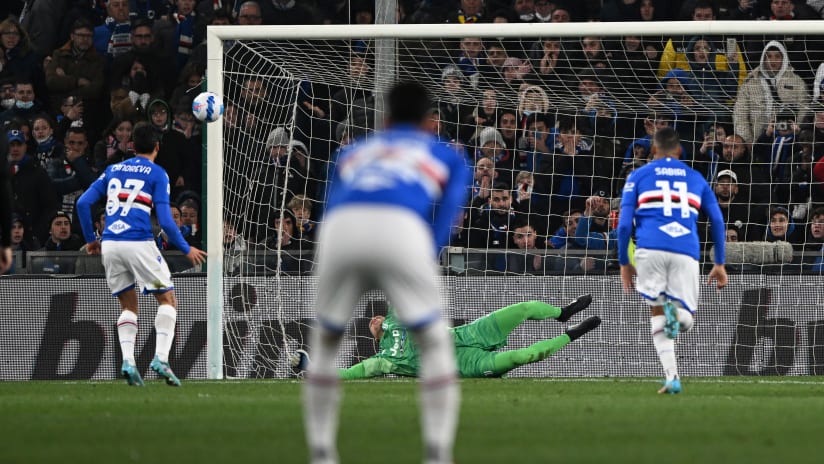 THE LAST JUVE SAVE
The last penalty saved for Juventus dates back to 12th March this year in Sampdoria-Juve. This time it was former Bianconero, Andrea Candreva who stepped up to the spot, with his shot going to the right of the goalkeeper and Szczesny performs yet another stop, which makes him one of the most feared goalkeepers globally when shooting from 11 metres. At Qatar 2022 he equalled a legend of his country, Jan Tomaszewski, who like him had neutralised two penalties at the 1974 World Cup.