Bonucci a Bianconero until 2024!
Bonucci a Bianconero until 2024!
Bonucci a Bianconero until 2024!
It's a long and intense story; the one that links Leonardo Bonucci to Juventus. And it's a story that will continue to develop until 2024, after he officially penned in his contract renewal with the club today.
Today's date, November 19th, was not chosen at random for such an important announcement: because this number is one that is inextricably linked to Bonucci, and even more so today.
Since his arrival at the club in 2010/11, Bonucci has played more games than anyone else, in all competitions, totaling 376 appearances (at least 35 more than any of his companions).
He is the player who, even this season, hasn't stopped. In total, he has featured for Juventus in 1440 minutes of action played since the first official game at the end of August. In short, he has been a constant on the field.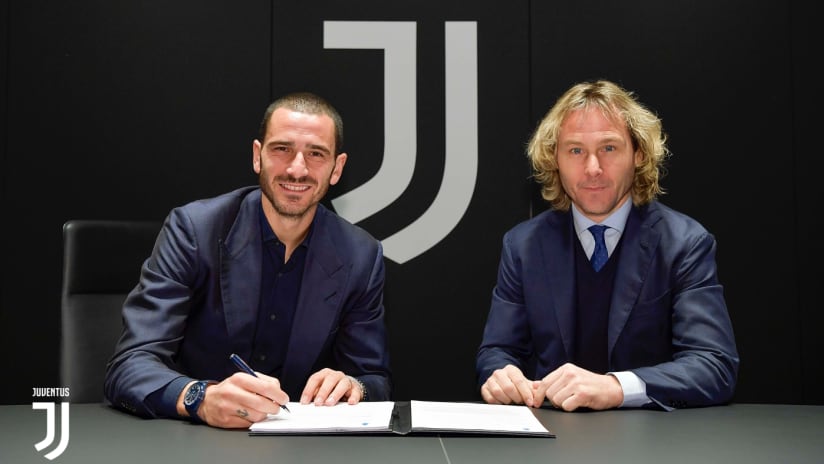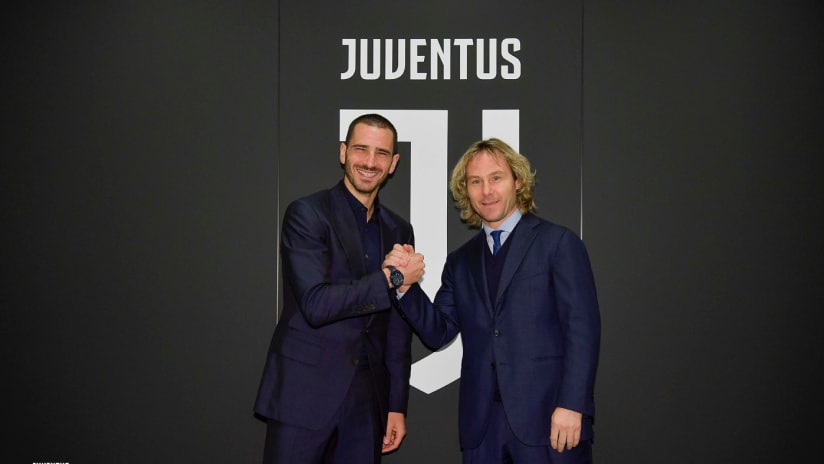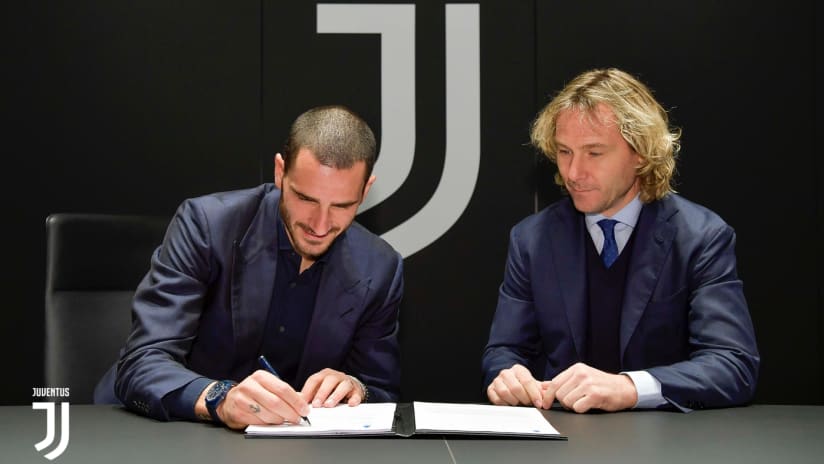 He is the only defender to have scored at least one goal in the last seven seasons of Serie A, and whilst wearing the Black and White jersey, he has scored 17 times.
He is also the player to have made the most passes in Serie A since 2010/11, a vertiginous figure of 14 792.
It goes without question that he is the face of fundamental moments, the expression of an iconic celebration for a decisive goal, a pivotal tackler inside the box, the one who rescues the ball off the line, and, who knows how to strike a pass from 40 meters.
Simply put, Leonardo's DNA is black and white. From today, even more so.