Caceres confident for coming campaign
Caceres confident for coming campaign
Caceres confident for coming campaign
As a self-described "optimist" and a player "always looking to improve (his) game" Juve's Uruguayan stopper Martin Caceres naturally looked ahead positively to the coming campaign on JTV this afternoon while adding that Tuesday night's superb win and performance in Manchester won't guarantee a result at Genoa in Serie A on Sunday.
He began: "We're confident in what we can achieve this season and we're delighted with the result against City. As the opening game of the Champions League it was a massive one to win.
"Sunday though is a different story, we haven't won in the league yet and we're looking to change that against Genoa. We haven't made the start domestically that we would have hoped for but this is a squad that will give everything on Sunday and we'll have to be at our best to win the game."
With strength and depth in their ranks, the Uruguayan is optimistic that although the Champions League presents a different challenge to Italian football, this new-look Juve squad can and will do better on the domestic front in the coming weeks.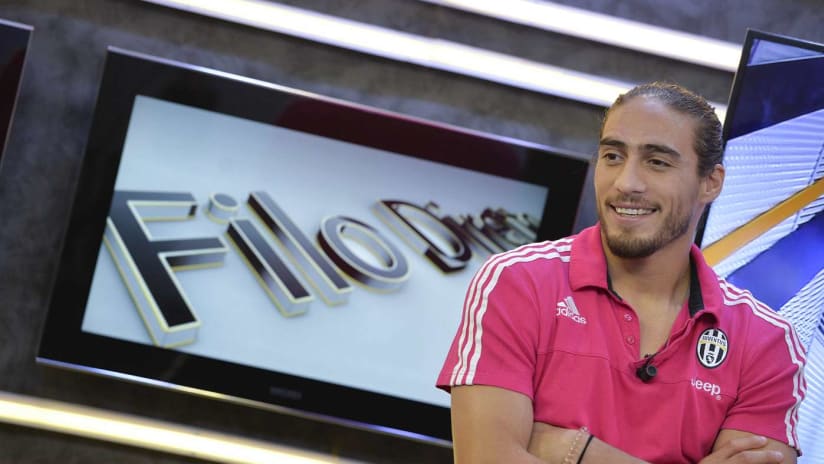 "The Champions League presents a unique challenge. City came out to win the game on Tuesday and to attack, leaving spaces for us to break into but against Genoa it will be a very different encounter.
"We've welcomed a lot of new faces into the dressing room but that shouldn't be an excuse for our start, the boys all know that we can and will do better.
It's up to us more experienced members of the squad to help the new guys settle in and to make them feel a part of the team as fast as possible."
What was clear from Martin's JTV appointment above all was the defender's commitment to the Juventus cause, hailing the impact and importance of the Bianconeri faithful while paying tribute to the last Uruguayan number four to pull on the famous and black and white jersey.
He concluded: "I've felt a part of this club ever since I arrived. My countryman Paolo Montero was also a Juventus number 4 so pulling on the black and white jersey means a lot to me.
"Whether we win or lose, we know the fans will always be our side and that makes a world of difference for us as players, that's why we go and applaud them after every game."