CHIESA: "I hope to leave my mark"
CHIESA: "I hope to leave my mark"
CHIESA: "I hope to leave my mark"
Federico Chiesa spoke to invited media today at the Allianz Stadium for his official presentation, where he addressed his eagerness to do well and discussed how he is settling in.
OPENING REMARKS
I would have liked to have had this meeting 20 days ago when my move to Juventus took shape. Today I want to thank Fiorentina and the city of Florence. I thank Juventus for having wanted me and for bringing me here. I am proud to wear this shirt and to take to the field for this prestigious club. I hope to leave my mark here too, but the road is still long, there is a lot to improve.
THE FIELD
Now we focus on the pitch; fundamental matches await us both in the league and in the cup. Since arriving here, everything seems new to me, I have to learn a lot, but I'm very happy. The Coach makes specific requests of us, and I'm at his complete disposal. We take the field to win every match in every competition.
---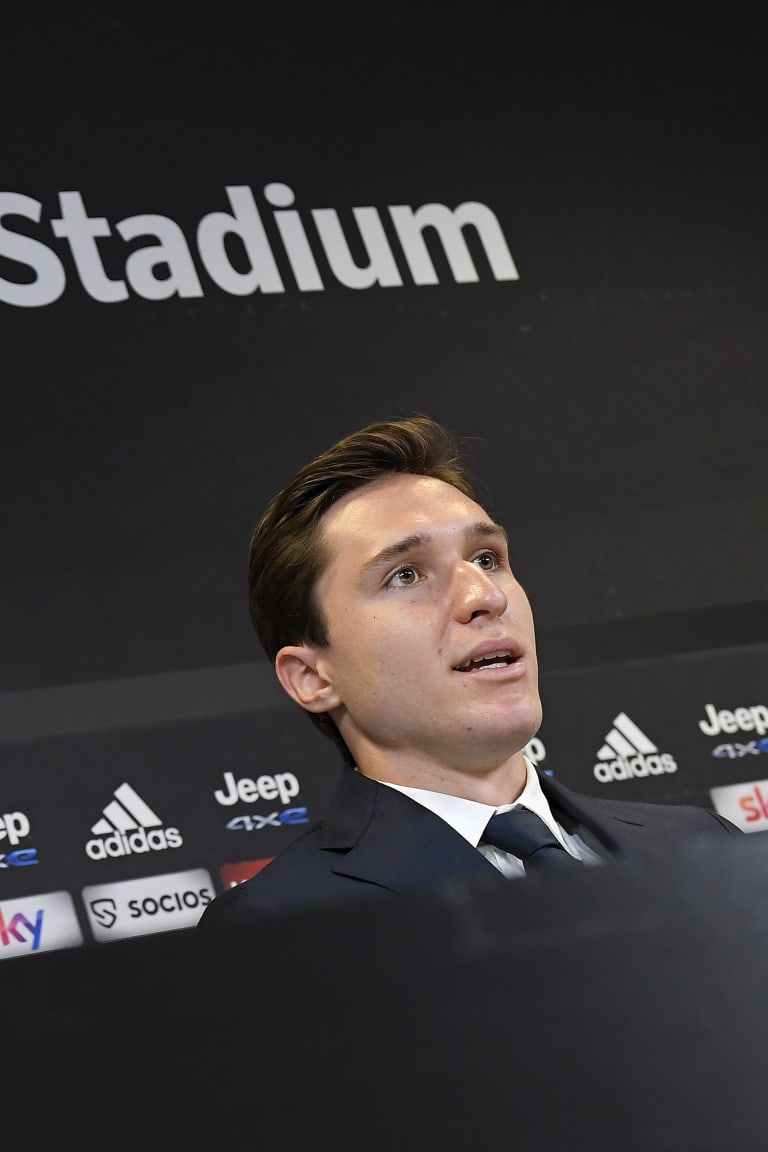 TRAINING
Training with Cristiano and meeting him will be a joy. I have recently been training with this new mentality and this new disposition. With time and hard work, we will achieve great results.
CHAMPIONS LEAGUE
Playing in the Champions League with the Juventus shirt was a unique emotion. By working and staying together over the next few weeks, we will surely get the results we deserve.
SUNDAY'S MATCH
We are all united in playing against Spezia, which will be fundamental. Winning will be very important, we will try to impose our game and our ideas with intensity and bring home the three points.