Cuadrado and Juventus together until 2022!
Cuadrado and Juventus together until 2022!
Cuadrado and Juventus together until 2022!
He arrived at Juventus as a wide-sided attacker and continued his adventure as one of the team's most eclectic "jokers", who has since gone on to establish himself as a disruptive full-back. His style of play is a joy to watch, and fans will have a reason to flash as bright as he has when they hear the news that he has extended his stay at Juventus until 2022.
His story in Turin is a novel made of various successes, great plays, samba moves, unforgettable moments, and above all, numbers of a true champion. There are many statistics that certify the quality of the Colombian champion: for example, he is one of the few (six) Bianconeri to boast at least 15 goals and 15 assists since his arrival in 2015/16 season. To be precise, he has in fact bagged 28 assists to his name.
It is with such numbers that he made a fundamental contribution to the victory of four Scudetti, three Italian Cups and one Italian Super Cup. But the numbers, as often happens, are not enough to qualify the stature of a single player.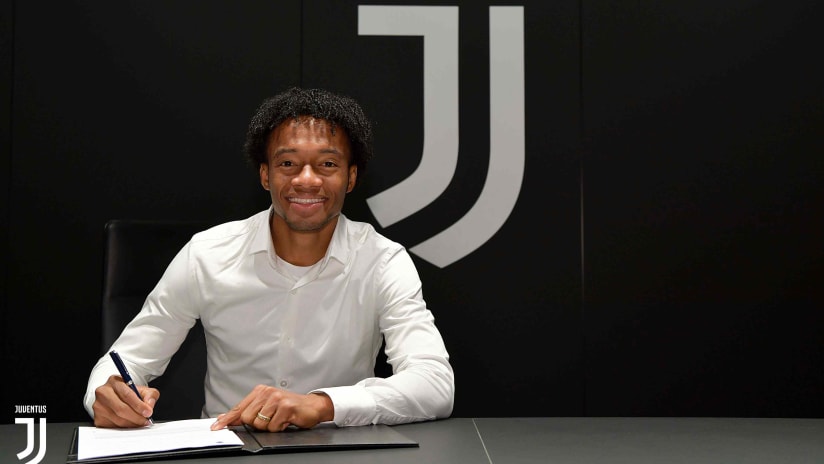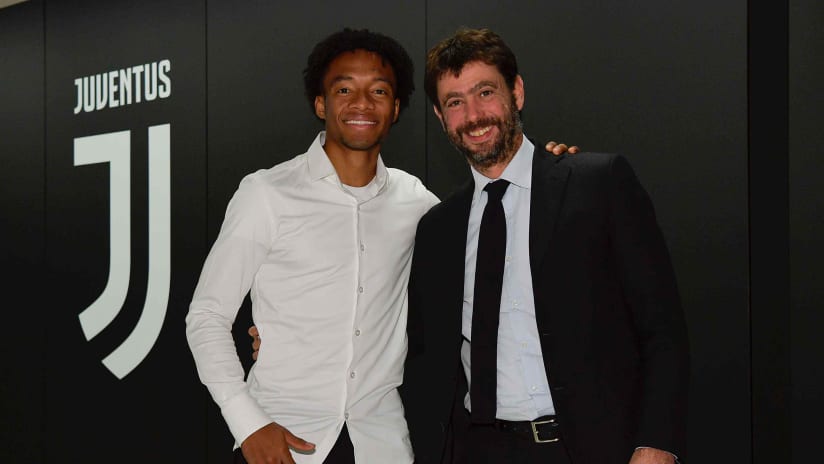 The real numbers are those that gives the spectators something to smile about… Who can forget that goal at Wanda Metropolitano, just two months ago? They are the ones who change the course of a match, like his epic strike at San Siro that propitiated the draw and paved the way to a victory against Inter, decisive for the Scudetto, in the spring of 2018. They are the ones that result in an unexpected roar… How about that goal in stoppage time in the Derby on 31 October 2015 which launched Juve towards a sensational series of victories, an epic comeback and an unforgettable championship.
This is Juan Cuadrado: the man of great moments.
Moments we have already experienced, and to those that are still coming.
We will live those new moments, together.