Danilo extends stay at Juve
Danilo extends stay at Juve
Danilo extends stay at Juve
These three simple words describe Danilo the player, but also and above Danilo the man.
Since his arrival at Juventus in August 2019, his attachment to our colours was immediate. Also off the pitch. He has become a point of reference and as of today his bond with our shirt becomes even stronger.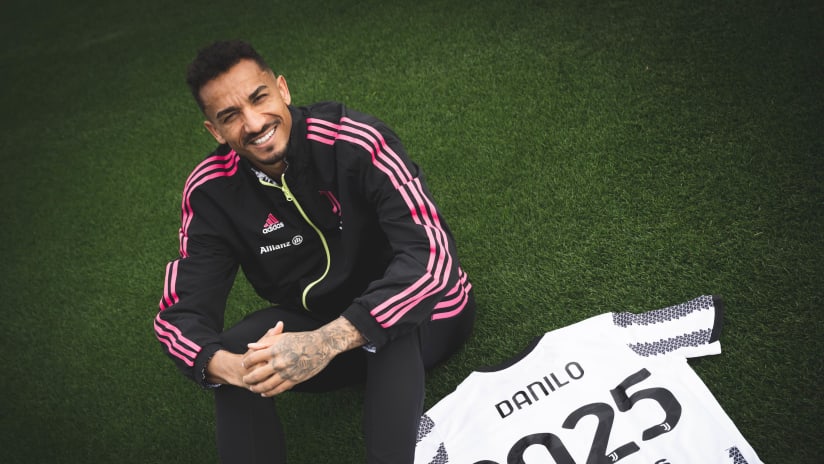 Danilo has extended his contract until 2025.
So, his story with the Bianconeri continues. And we couldn't be happier.
His adventure in Turin began three and a half years ago and we have come a long way, always together - confirmed by the statistics: 142 appearances, of which 128 as a starter. Dani has always put the team first and foremost.
His importance in the black and white stripes grew game after game, to the point of becoming essential for Juve and making Juve essential for him. With our club, in fact, he has totaled the highest number of appearances in his career. Appearances that have made Dani, since his arrival in season 2019/20, the defender that has contributed the most in the oppostion penalty area in all competitions, participating in 17 goals, scoring eight and setting up nine.
His most recent goal arrived at the Allianz Stadium in this week's Derby della Mole, an equaliser in first-half stoppage time that set the foundation for the second-half comeback. Among those scored for the Bianconeri its symbolic value cannot be underestimated, given the precise historical moment.
A constant presence this campaign. He is one of the two players in the squad, together with Filip Kostić, that has participated in each of the 24 Serie A matches this season.
Dani is reliance personified.
And from today, even more!