Deschamps, the French Connection
Deschamps, the French Connection
Deschamps, the French Connection
Juventus, 33 time champions of Italy. Olympique Marseille, 10 times champions of France. Both sides are the most decorated in their respective countries, winning a combined total of over 70 major trophies between them.
As two of Europe's most prestigious clubs prepare to meet at the Stade de Vélodrome on Saturday, Juventus.com takes a look back at the career of Didier Deschamps, a man who enjoyed exceptional success for both Juventus and Marseille.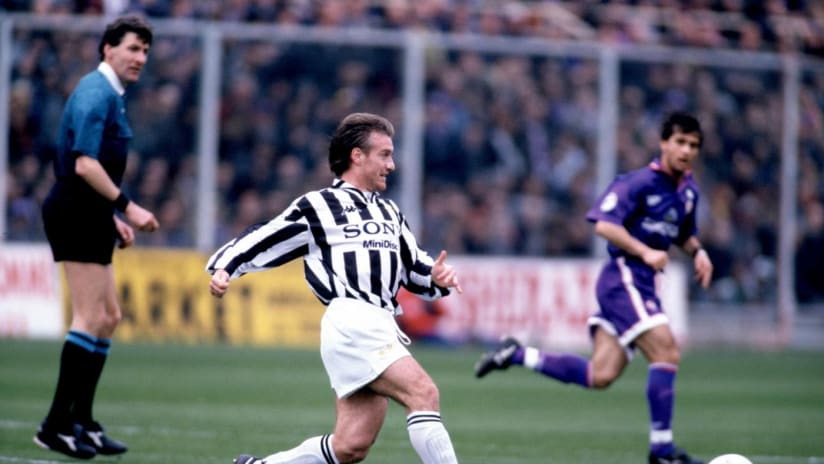 Few players have achieved as much success either side of the border as Deschamps.
The tenacious Frenchman joins Paulo Sousa as one of only two Juventus players to have won the Champions League in the modern era with another club, achieving the feat in the space of three seasons, first in 1993 with Marseille and then again in 1996 with the Old Lady.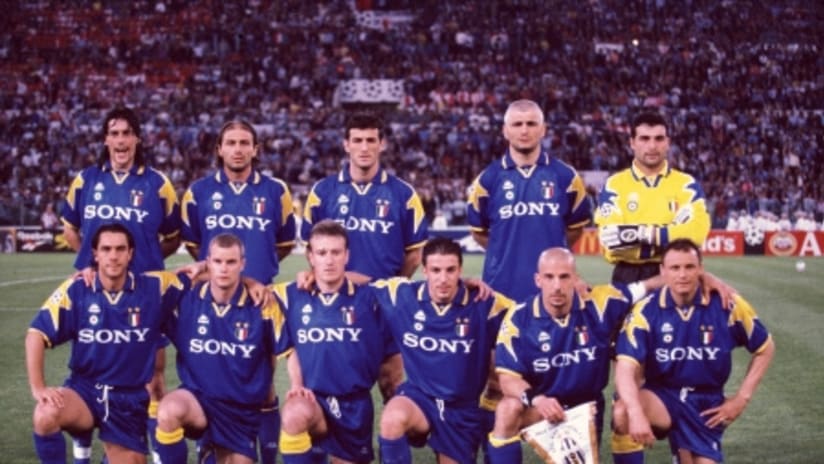 Having made a name for himself at Nantes, Deschamps arrived at Marseille with a burgeoning reputation. Yet, it was only after a loan spell with Bordeaux in the 1990/91 season that the ball-winning midfielder established himself on the South coast.
On his return to Marseille, Didier made an indelible mark on the history of the club, winning back-to-back Ligue 1 titles in 1991 and 1992 and the Champions League in 1993, making l'OM the only French club to do so.
Shortly afterwards, the Bianconeri came calling as Deschamps headed over the Alps to Turin where he cemented his place as one of Europe's most decorated players and most dynamic defensive midfielders.
Brought to the club in 1994, Didier became an irreplaceable feature of Marcello Lippi's team forming formidable partnerships with Antonio Conte and later Zinedine Zidane and Edgar Davids.
In the five years that followed, he continued his remarkable run of trophies, scooping up three Serie A titles, one Italian Cup, two Italian Super Cups, his second Champions League title in 1996 and an Intercontinental Cup later that year.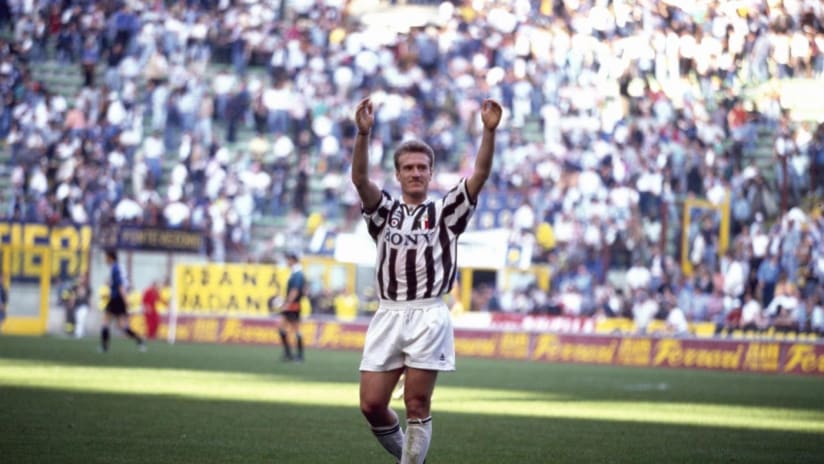 Deschamps won everything available at club level. Yet following that up by captaining his country to back to back international trophies in the 1998 World Cup and the European Championships in 2000 truly set Didier apart as an icon of his generation.
For a player of such tactical knowledge and experience, it was inevitable that the Frenchman would make the step into coaching. Not long after calling time on his illustrious playing career, Monaco offered Deschamps his first job in management, an opportunity he took with both hands.
Having guided the principality side to a surprise Champions League final in 2004, where they lost to Jose Mourinho's Porto, Deschamps returned to Juventus as manager in 2006 where he successfully steered the Old Lady back into Serie A at the first time of asking.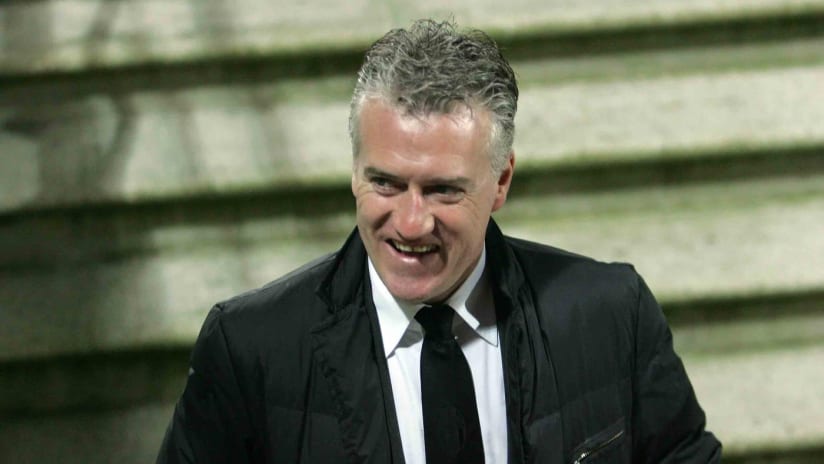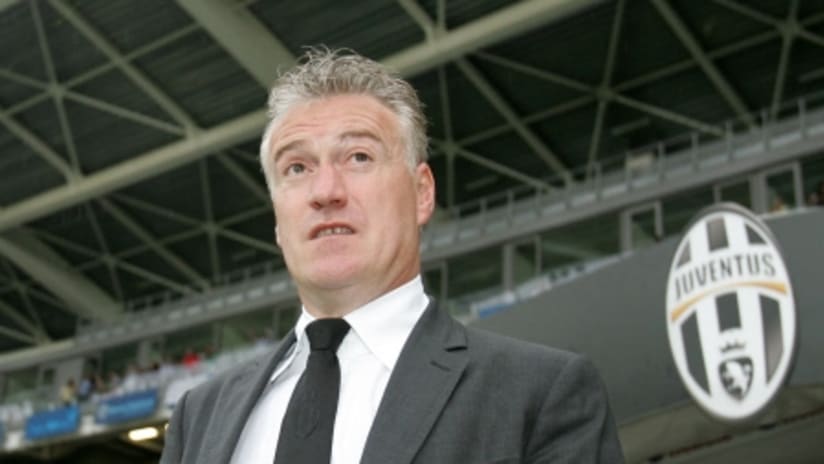 However, it was at the club that launched his playing career where he enjoyed his greatest spell in management.
In a three-year spell in charge of l'OM, Didier added two more Ligue 1 titles to his honours list as well as three Coupe de la Ligue triumphs and a Champions League quarter final appearance in 2012, equaling the team's best European achievements since he left them as a player in 1993.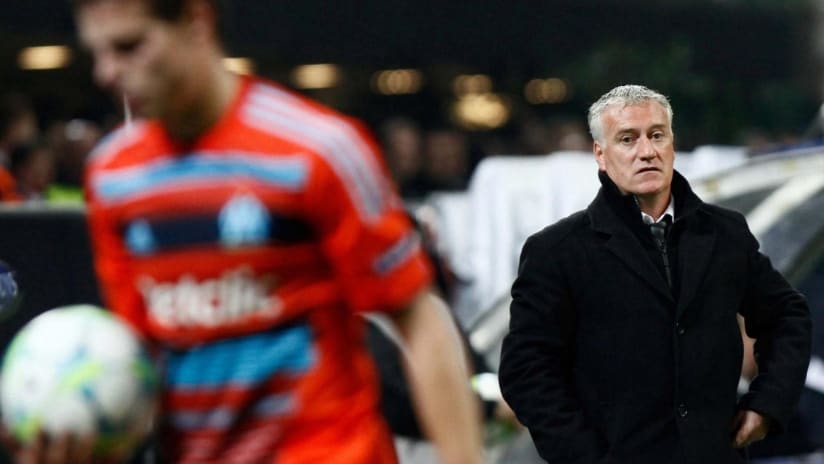 With the European Championships next summer in his homeland, one of Juve's most successful French imports will be looking to add the missing piece to his trophy cabinet, an international triumph as a manager with the Bianconeri's French stars Paul Pogba and Patrice Evra keen to make the cut for his squad.