Fine Italian cuisine is the new star of the Legends Club
Fine Italian cuisine is the new star of the Legends Club
Fine Italian cuisine is the new star of the Legends Club
The great icons of Italian cuisine meet a huge symbol of Italian football, Juventus, at the Allianz Stadium. 
ICONA is a new initiative that will start in Juventus' Legends Club, and it will kick off with the next Derby della Mole. It is a project that sees two huge symbols of Italian cuisine - Lavazza and Ferrari Trento - involved. Both have been partners of the Bianconeri for years.
Juventus believe in and support the candidature of Italian cuisine and gastronomic culture as a UNECO World Heritage item, and has decided to do just that with a unique initiative.
Chefs from different regions of Italy, from North to South, will give live to 'ICONA, the Club of Italian Cuisine'. They will collaborate with the 'Da Vittorio' chefs at the Allianz Stadium in creation of ad hoc menus that will deliver true journeys into the culinary culture of our country.
As mentioned above, the setting for the events will be the Legends Club Nord, located in the hospitality sector of the Allianz Stadium, during Juventus' home games.
A real meeting of icons, then, will come to life and it all starts with the Derby della Mole on October 7.
The first confirmed appointments are with Paolo Griffa and Davide Di Fabio.
Griffa, a genius chef of haute patisserie, has a Michelin Star for his new project 'Paolo Griffa at the Caffe Nazionale' in Aosta. He will be the star of the Derby della Mole on October 7.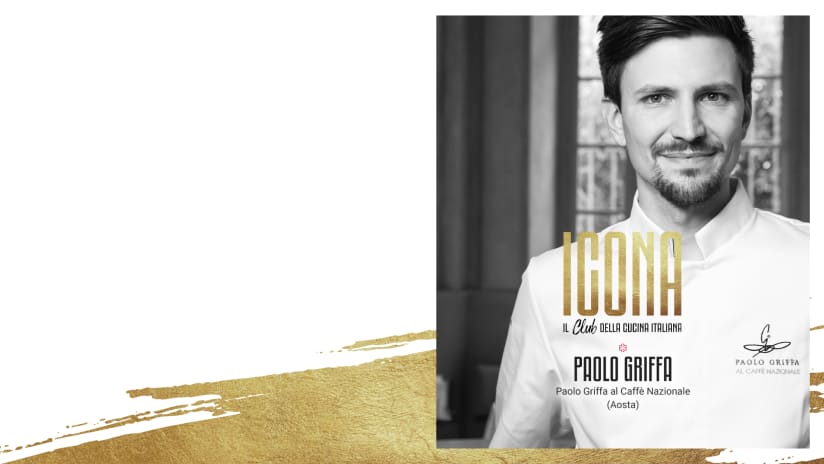 Di Fabio, an eclectic chef who loves true, straightforward cooking as well as music, is the star of the 'Dalla Gioconda' project, which unites these very passions. It is an old dancing club turned into a restaurant of excellence, Michelin-starred in 2023 and also a green 'Sustainable Gastronomy' star as a plastic-free restaurant.
He will be in Legends Club Nord for Juventus-Hellas Verona, on  October 28.