Five Bianconere Renewals!
Five Bianconere Renewals!
Five Bianconere Renewals!
It's a day of renewals at Juventus. Five young players from the first team have put pen to paper to extend their contracts until 30 June 2022: Lisa Boattin, Arianna Caruso, Aurora Galli, Vanessa Panzeri and Andrea Staskova.
It's a renewal which signifies the confidence the club has for them in their enormous growth margins and, obviously, in their ability to influence Juventus with their presence. For Lisa, Arianna, Yaya and Vanessa, it is an extension of a story which began from the inauguration of Juventus Women, while for Andrea, it's a continuation of an adventure that began, with a great impact, last season, where she was able to score in all the competitions she played in for the Bianconere.
Caruso, born in 1999, recently reached 75 appearances with our shirt at the start of the season, all while managing to score important goals against Verona and San Marino. Meanwhile, Galli is a perfect mix of grit and quality, born in 1996, she has been stalwart for coach Guarino season after season. Boattin, on the other hand, born in '97, has an air of a veteranism to her ever since her first steps in the Black and White jersey. Staskova and Panzeri, both born in 2000, continue to grow and we take this opportunity to wish Vanessa well on her recovery.
Congratulations, girls! We are ready to share more wonderful moments together!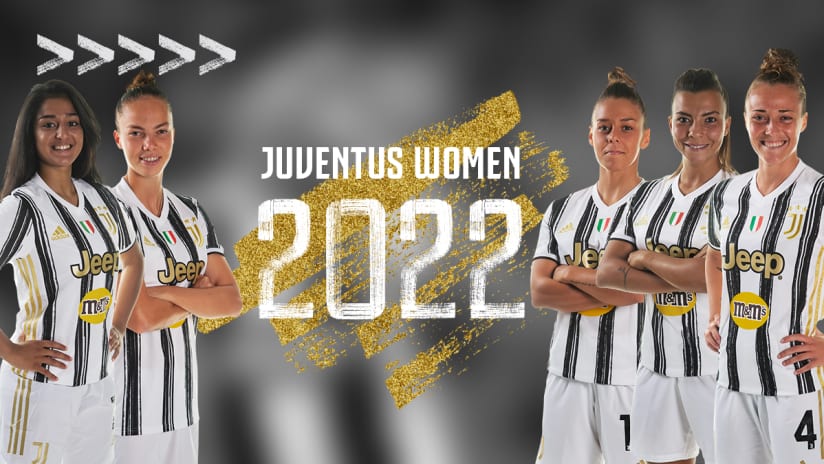 Five Bianconere have renewed their contracts!