Gigi and Chiello, 2021!
Gigi and Chiello, 2021!
Gigi and Chiello, 2021!
There are players who need no introduction.
Champions whose story speaks for itself, and whose connection with the shirt they wear is indissoluble.
Examples on the pitch and in the locker room, leaders, driving forces, bearers of the Bianconeri DNA, who wear it as a second skin.
Bianconeri since the beginning. Bianconeri forever. And to confirm it, in case there is a need, today their contract renewals have become official, for another: 2021!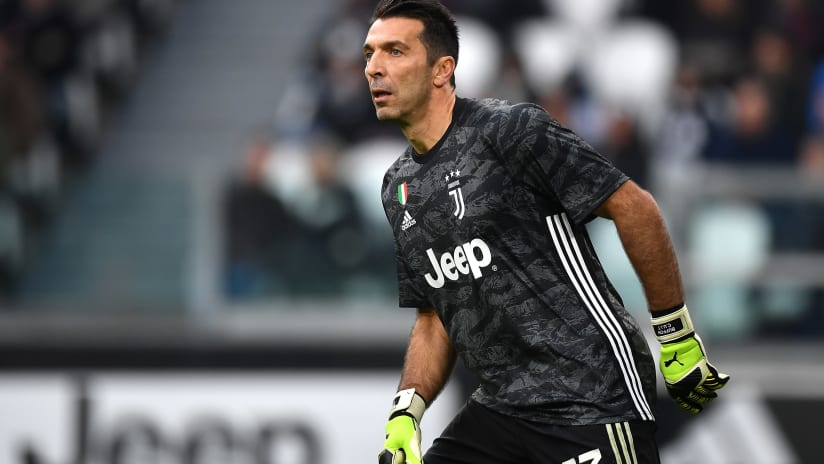 "Probably each of us hoped, and basically knew, that the thread that united us for so many years was not destined to break."
Little less than a year ago we announced Gianluigi Buffon's return to Juventus, following his one-year stint in France. A few months have passed and today we can confirm that not only has the thread not broken, but it's possible that it has strengthened even more. 2021: is date that takes effect, because upon that deadline, 20 full years will have passed since his arrival in Black and White.
Moreover, this season, the presence of Super Gigi has been fundamental both on and off the field. Keeping within the limits of the field, we are talking about 13 appearances between Serie A, Champions League and Coppa Italia, always playing at a high level.
And then, of course, he still managed to set new records: Gigi became the player with the most Serie A appearances in the history of Juventus (479) and he equaled Paolo Maldini as record holder in the history of Serie A (647). In Europe: with his appearance against Bayer Leverkusen, Gianluigi Buffon (41 years and 317 days) became the second eldest player in Champions League history after Marco Ballotta (43 years and 252 days).
Super Gigi is in fact proof that age is only a number. With today's renewal, if it is even possible, he is even more Bianconero. And we can only be happy with it!
A legend. A player, who is simply, infinite.
CHIELLO, SIXTEEN YEARS OF BLACK AND WHITE LOVE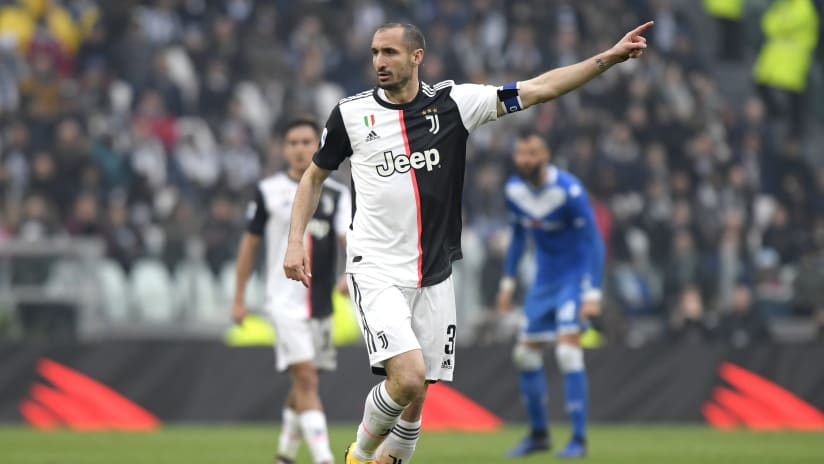 Captain Chiellini, the impenetrable wall
Another year. Another story to write together.
Giorgio Chiellini and the Old Lady is a love that continues: Juventus announces the extension of the captain's contract, which will see him continue to represent the Juventus colours until 2021.
It is 15 October 2005: Giorgio replaces what is now his and our Vice President, Pavel Nedved, during a league match at the Stadio Delle Alpi against Messina.
Delle Alpi, Olimpico, Allianz Stadium: Giorgio's epic tenure covers 15 seasons and three different stadiums – it is a story that is destined to become legendary.
These are the numbers, to speak: with the Juventus jersey, so far, he has played 509 games in all competitions, winning eight Scudetti, four Italian Cups, four Italian Super Cups and personally contributing to one of the Club's most successful cycles in history.
In 16 years at Juve, he has written indelible pages; from the return to victory in 2012, to the vintage from #Hi5tory, to the continuation of a solid backline that led him to become - together with Andrea Barzagli - the only player in the history of Serie A to win eight league titles in a row.
Chiellini's attachment to the shirt, is determination and humanity, it is professionalism, passion and leadership. It is a leadership that is testified by the captain's armband he sports on his arm. 
He is Chiello, our Captain. And the story is not over, far from it.