Great times for the Juventus Academy in Belgium!
Great times for the Juventus Academy in Belgium!
Great times for the Juventus Academy in Belgium!
Belgium's Bianconeri connection continues to go from strength to strength after two Juventus Academies opened in Brussels and Berchem during September.
Meanwhile, there has been continuous development of the Juventus Academy at the NATO Base in Shape. Inaugurated in October 2016, it continues to grow numerically, qualitatively and above all in terms of organisation and training of coaches.
BIANCONERI NOW IN BRUSSELS
It has been a big month of the Juventus Academy programme in Belgium after opening a new centre at the NATO base in Brussels on 24 Septemer.
An important day, with the opening ceremony taking place in the presence of the Juventus Academy Manager in Europe, Lorenzo Grossi; official Juventus Academy partner in Belgium, Filippo Savona; Juventus Academy Manager at Shape, Carmine Vastola; and Brussels correspondent, Enrico Matarazzo, plus numerous children and their families.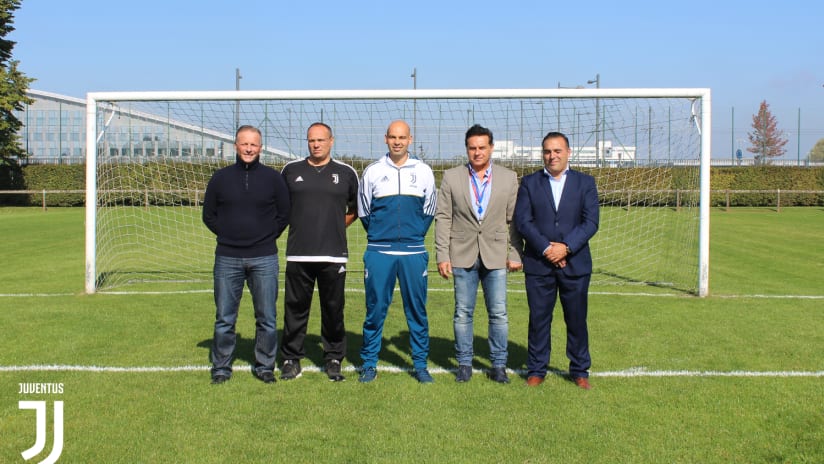 WELCOME TO BERCHEM ACADEMY! 
Only a few days ago, a new Juventus Academy was inaugurated in Berchem, in cooperation with local team VK Berchem.
There will be plenty of children here who will have the opportunity to learn and have fun, following the Juventus training method during the course of the year, as already experienced in the past AT the Juventus Training Camp, which has been going on for two years in this state-of-the-art facility.
The Juventus Training Camps will continue this season for young people from Belgium and Luxembourg, who will have the opportunity to participate in the training activities prepared by the Juventus Academy during the six different Camps that will take place between 9-13 April 2018 across different places in the region.